The car buying process is a long and complex one that takes multiple heads, conversations, and negotiations. Though a van may seem like the one-stop shop answer for a family in need of a capable car, there is no one-size-fits-all for a family car. When it comes to building a family and outfitting your lifestyle for heightened practicality, sacrifices are an inevitable piece to the puzzle—but that doesn't mean your car has to suffer, too. A family car doesn't have to be an ugly or clunky one. Car manufacturers offer far more than your run-of-the-mill Honda Odyssey, but before you get all concerned with style, be sure to keep these 8 considerations in mind when picking out the perfect family car!
1. Is there enough space?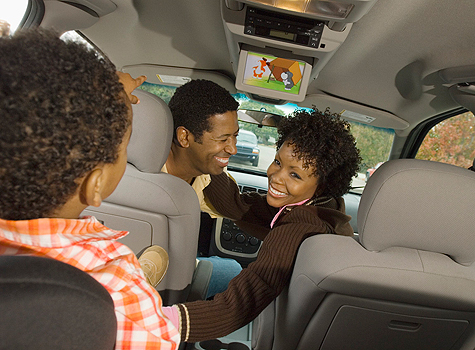 There is plenty to consider when it comes to car space. How big is your family? If you have a baby or multiple babies, will car seats safely fit? In 5 to 10 years, will you still need as much space? Will your nest be empty within a few years? All things considered, the ideal family car comfortably accommodates all of your family members without any squeezing or makeshift trunk-seating. Any family complete with a furry friend should keep pup transportation in mind as well—where will Fido go on those long road trips out to see in-laws?
2. What safety features does it offer?
As it is with any other car, safety is of the utmost importance for a family car. Not only should your vehicle be outfitted with two front airbags but side airbags to protect back seat riders, too. Parents should be choosy when it comes to safety ratings. From crash tests to rollover statistics, car buyers can find everything they're looking for with the National Highway Traffic Safety Administration ratings catalog.
3. What climate are you driving in? Can the car keep up?
If harsh winters and piles of snows are to be expected for a few months out of the year, you should base your entire car-buying process around climate dependability. 4-wheel drive will be your saving grace during those balmy blizzard days. Instead of worrying about how your car will survive a few inches of snow on the way to the grocery store, suit yourself up with a car that can perform without ever missing a beat.
4. What's within your budget?
Whether you're buying new or used, purchasing a car takes a huge hit on your finances. Being financially comfortable took you a long time to achieve, so don't buy a car out of your budget and end up with stressful debts you struggle to repay. Calculate your finances and double check the math to see what price range is within reason for your current financial state.
5. What features are most important to you?
Maybe you love vans for their sliding door feature. Or maybe you prefer wagons for their compact size. Make a list of the features you love and need most then use that as a gauge in your hunt for the perfect vehicle. The age of online car shopping has made it easier than ever to narrow your search down to a T.
6. How much will it cost to run and maintain?
Even if the price of the car may be appealing, don't forget to consider the little maintenance things that really show you the value of a car. How much does it cost to fill up the tank. How much mileage can you get in the city versus the highway? How much is the average repair cost? Common family cars like the Dodge Grand Caravan and the Subaru Forester are among the most expensive cars to repair and maintain.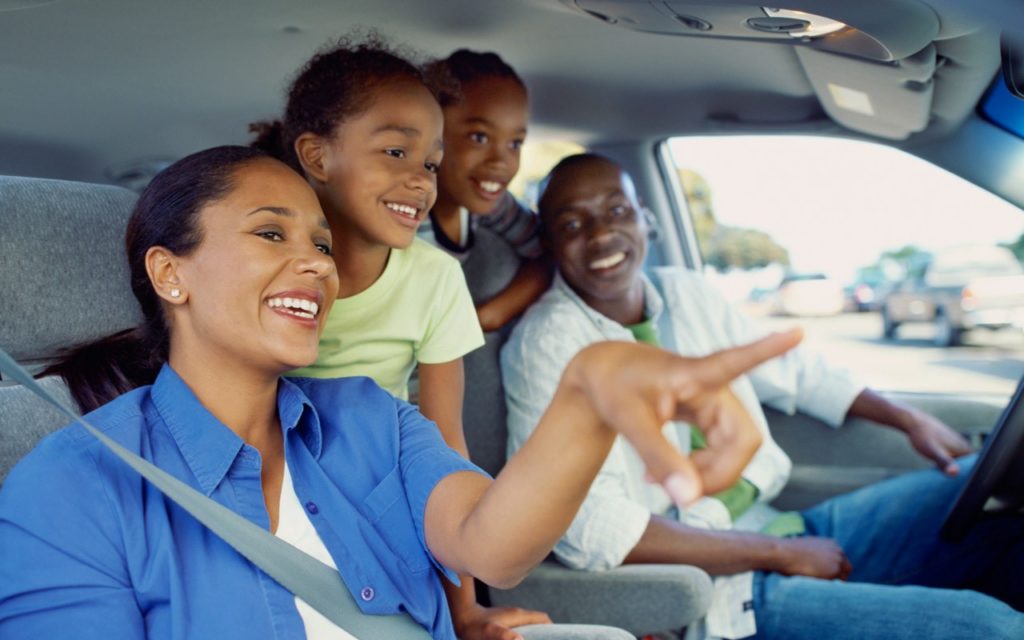 7. Is it energy efficient?
Car manufacturers have made direct efforts to make cars more fuel efficient and cleaner for the environment. Fortunately, with these modern alterations, family cars with good mileage aren't difficult to get your hands on. Is there a hybrid version of the car you want?
8. Is it cheaper to buy used ones?
As much as we hate it, car depreciation can sometimes work in our favor. Used cars generally cost thousands less than a brand-spanking new vehicle. Finding a car that's less than five years old for a decent price and equipped with all the advanced technology you want isn't nearly as impossible as you think. Be sure to shop around for prices. You may fall in love with a new Mercedes in Naperville, but find a 2014 model from a Chicago dealer that costs $10,000 less.
When selecting the best family car for you and your loved ones, keep these questions in mind as you figure out what type of car will best suit your family lifestyle. You'll have your dream car sitting outside in your driveway sooner than you know!
Infographic created by Capital Auto Auction, an auto auction inventory company