A gentleman needs his accessories. After all, is there any other way for him that he knows how to be elegant? Probably now, which is why men's accessories play such a huge role in the way we see male appearance. So if you're looking to spruce up your style, or you just want to learn something, here is a guide to men's accessories that will tell you which essentials you need in your wardrobe.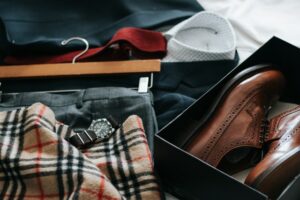 A man needs his watch
Nowadays, we all check out phones whenever we want to know the time. But, a truly elegant and serious man will have a watch on his wrist. Now, the watch doesn't need to be expensive, but it should definitely be a quality one. There are many mid-range-end watchmakers and brands that offer well-made pieces. As long as you make your watch a seamless part of your outfit, without showing it off, you'll look amazing and stylish.
A pair of sunglasses to protect your eyes
Sunglasses are certainly a must-have item when it comes to male wardrobes and accessories. However, be sure to pick a pair that goes with the rest of your personal style. For example, beach glasses are strictly for swimming and other outdoor activities. If you want to look elegant for your business and day-to-day activities, then aviator sunglasses or classic Ray-Ban models are safe and timeless choices. If you're a bit of an old soul, then opt for vintage sunglasses, but make sure to buy them from reliable sellers, especially if you're shopping online.
A belt, of course
There's no proper outfit without a belt, especially when it comes to men's style. Belt's primary function is to keep the pants up, that's what they're designed for. However, they can also be used as a fashion statement or accessory. Some wardrobe and fashion tips are definitely timeless.  However, if you're a fan of understated elegance, then be sure to choose an elegant, yet subtle belt without flashy logos or anything that's obviously made to impress.
A wallet that does the job 
A man without a wallet is just a boy. This is why a well-made wallet can tell so much about your appearance and values. In case you consider yourself a career-minded person, then a black metal minimalist wallet will be a perfect accessory piece. These types of wallets are well-protected by an RFID chip which means your cards and cash will be safe. A regular wallet is fine, but if you're serious about your belongings, it's better to opt for something safer, more elegant, and more secure.
Suit accessories that work for you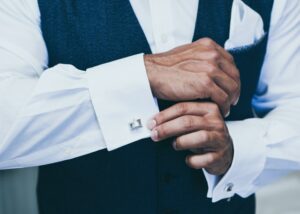 An elegant man needs an elegant suit, that's for sure. So it's up to you whether you'll buy one or get it tailored. Yet, if there's one thing you need, it's a few suit accessories to make you look more dapper. The best-known and most common accessories are ties, bow-ties, clips, and cufflinks. You don't need to wear all of them at once, but feel free to pick and choose the ones you feel comfortable with. Bow ties and ties are often required at formal events, so be sure to get each one in neutral colors. The same goes for cufflinks and clips: they're not mandatory, but they definitely make the suit look much better (and sexier, according to some women!)
A bag that suits the occasion 
Even though women's bags are more popular, men do wear bags as well. And if you tend to carry a lot of stuff, such as a laptop, documents, tablets, and other personal items, then a bag is a must-have item. It's up to you to decide on shape, material, and size, but be sure that it suits the occasion you're attending. Also, if you're a frequent traveler, then a stylish, small suitcase or a duffel bag are a perfect addition to your wardrobe. If you enjoy wearing backpacks, then be sure to get one that is neutral-looking and suitable for different occasions and events. 
Quality socks that can be worn all-day
Cheaper socks might seem handy, but they're often made of synthetic materials that cause excess sweat. And for a gentleman, that's quite a no-go zone. Sure, feet sweating happens and that's fine, but your choice of socks can be of great help here. Cotton, bamboo, and wool are therefore safe materials for moisture-wicking and durable socks. Also, if you want to experiment with your style, you can choose brightly-colored socks with fun prints, in order to spruce up your outfit!
Conclusion 
These must-have accessories will help you look stylish, balanced, and elegant on any occasion. But keep in mind to keep every detail in good proportion. Don't go overboard with too many pieces, especially when it comes to jewelry. Also, remember that a true man knows his worth, and that self-confidence is always the best accessory of them all.