Do you wonder what makes B2B sales and marketing teams successful? It is not in their sales pitch nor their marketing message. Instead, they use these tactics to foster meaningful client relations.
After all, you will only buy from a brand that you trust, right?
This is where account-based marketing (ABM) becomes handy. For one, it allows you to identify the key people you should target within a particular account. Second, it compels you to personalize your marketing materials.
That said, you need to streamline your business process and follow these tips to maximize your ABM efforts:
1. Create campaign goals
First and foremost, you need to set campaign goals. What do you want to achieve with your campaign?
Determine what success looks like to your team. This can look like receiving ten demo requests and closing three deals per week.
Most ABM campaigns usually work in fostering client relationships. Hence, you may consider switching to digital marketing to expand your market reach.
Another reason is that this marketing approach is measurable. Nonetheless, it means you need to identify what KPIs you should measure and how.
2. Use micro-targeting
Although it can be time-consuming, micro-targeting pays big for marketers since you can tailor the message for each group. It also allows you to sell your products or services internationally. So, don't hesitate to split a more extensive ABM account list into relatively more minor groups. 
Also, make sure that you identify the pain points for various micro audiences within your ABM pool. Moreover, it would help to remember that the top product benefit for a micro-group might not always have the same benefit for the next group. 
Segmenting your target accounts lets your marketing team send out the right marketing message. After all, an organization comprises individuals who make decisions in varying capacities.
Let's say you're targeting healthcare professionals. It makes more sense to put pharmacists in a separate group from other health professionals. That's because the language or jargon they use can be slightly different. 
You should also ensure that your marketing message is tailored to a prospective client. Giving them this personalized attention is the secret to making ABM work. 
3. Apply personalization strategies
Because of ABM's targeted nature, it's also crucial for programs to deliver high conversion rates. Personalizing landing pages is an effective tactic in doing this. 
You can come up with account-specific landing pages to showcase custom copies. This includes multimedia content and an offering that suits an organization's unique needs. 
Personalization strategies also include showing the name of the visitor on the landing page. However, you have to be careful about this as some of your prospects might find this a little bit intrusive. 
4. Provide transparent & precise data
Another important strategy, if you want to implement a productive ABM strategy, is to provide precise data. The cleaner and more transparent the data that you give, the more effective the system will be. 
Remember that your ABM strategy will depend on your client data. Without it, your campaign might fall through the cracks. 
Moreover, 64% of B2B organizations say that enhancing the data quality is their most challenging obstacle. Fortunately, there are various ways that you can bridge this data gap with the right technology. 
5. Use video content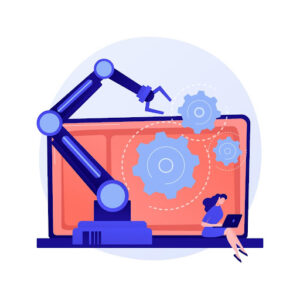 There are a lot of ways that you can supercharge your ABM efforts. For example, you can get in touch with an ABM-specialized agency like ABM Advertising UK to incorporate videos into your campaign.
As we've learned, personalization is essential when it comes to ABM. And what's more personal than sending your prospect direct video messages.
It's also a quick way to put a face to a name and build trust in a target account. 
You can integrate videos in: 
Email and newsletter campaigns

Screen share videos

Personalized one-on-one videos
6. Produce relevant content
To engage target accounts, you need to develop a personalized marketing strategy.
This means that your promotional materials should talk about their organizational pain points. From there, show what your products and services can do to solve it.
In addition, you should also be mindful of who will read your copy. A CEO will consider how your services can generate ROI, while a COO might look from a business operations angle. Lastly, they are busy people who can't be bothered spending an hour reading your promotional content.
7. Measure, learn and optimize
ABM isn't a strategy that you'll set and then forget about later. Instead, you need to measure and analyze your results. That way, you would know whether your marketing tactics are working. 
You can measure your engagement and other crucial metrics through account scoring. This gives you insight into whether you are sending the right message to the right people. 
Over to You
In this day and age, account-based marketing is no longer limited to enterprises. Startups can use this marketing tactic to reach out to their target users and close deals.
To make that happen, you can follow the tips listed above and develop a robust ABM strategy.