Of course, if we look at the most downloadable apps of 2021, we'll find out that the Top 10 is occupated by giants like Tik Tok, Meta apps, Telegram, Snapchat, and others. But we are going to take a look at the most popular apps in 2021 globally except those that were developed by big enterprises. Based on this list, you may think of what app you will develop in 2022!
Signal Private Messenger
Today, this messenger is considered the safest one. In 2021 Signal was #1 in downloads in the United Kingdom, France, Germany, and #4 in the United States.
A distinctive feature is the complete security of all transmitted information using end-to-end encryption.
Also, unlike Meta apps, Signal is known for not collecting metadata about its users. Including data about who talked to whom, when, and on what topics.
Another cool thing about this app is that it's open-source. It allowed independent developers to conduct a security review of Signal. They made sure that everything in the app worked properly, and outsiders could not access information from the chats.
Telegram
Telegram is another messenger on our list. It became popular due to many convenient features which WhatsApp doesn't have. Besides usual and group chats, Telegram allows you to create channels. There you can publish news, images, videos, and other content to gain followers.
Also, Telegrams offers a secure chats option. But unlike Signal, it's not by default. You have to set it up with each individual person. 
And, as a bonus, there're a lot of fun and animated stickers in Telegram that make communication more fun.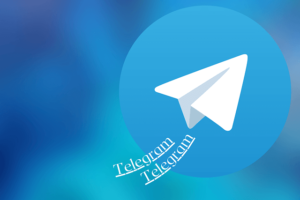 Wombo
WOMBO AI was launched in February. And, since then, it became one of the most downloadable apps in the United States and the world in general.
At first glance, Wombo resembles the Deep Nostalgia app, which allowed to animate people in photos. Wombo not just animates the photo but also makes it sing. To start using this app, you need to upload a portrait of a person. Then choose your favorite song. Wombo will synchronize the person's facial expressions and lips movements in the photo with the text of the song you have chosen.
Stacky Dash
Stacky Dash is an arcade logic puzzle game with an isometric view. Your main goal in the game is to build a bridge to another island. At each level, you have to collect planks to build this bridge. However, it is not so easy because each level contains its labyrinth and obstacles.
MX TakaTak
MX TakaTak is a new soical media app created by Indian developers to replace TikTok. Along with some other Chinese apps, TikTok was banned in India by its government due to political reasons.
TakaTak is a video-sharing app that fills the void after TikTok blocking. It has pretty the same functions and offers short reel video. As with the original, TakaTak creators cover all conceivable topics like dancing, gaming, comedy, DIY, and so on.
Moj
Another video-sharing platform is Moj. Like TakaTak Moj was developed by an Indian company to replace TikTok. It was released almost at the same time when TikTok was banned. Such timing gave them the opportunity to gain more than 100 million downloads on the play store in half a year.
This list contains almost the most breakthrough apps of 2021. You can see that there are a lot of entertainment and communication apps. Those directions are the most popular ones since mobile apps existed. So if you would like to enter this industry, you should make a proper analysis. Also, choose a reliable app developer, which will guide you through the whole app development process and be your partner, not just a mercenary. ​​Check the Messapps website to get more information.
This list was created based on information on infogram.com.