A major indicator of online business life is the conversion rate. This metric includes the number of purchases, subscriptions, or any useful interactions on your website.
However, would you have thought that even at the last minute, the increase in the indicator could fail? Unfortunately, this is the case, because the basket is not optimized properly.
In order to prevent you from falling into this mistake, we will share with you some tips to help you create the perfect cart.
Why cart is important
The cart is the part of your website that directly separates you from a potential purchase. For this reason, it is of critical importance.
Let's say your website's conversion funnel is well-optimized, but you find that your sales aren't growing. In this case, the entire optimization process is often restarted.
This is often impractical because this process is extremely expensive and time-consuming. We recommend that you run a measurement on your cart at this time, believe us you will save a lot of time and money with this.
Using heatmaps can be a perfect tool for this, as this tool will show you that how your users use your website. You think well, you can also check how your basket is used. This way you can assess every little mistake with a few clicks. Sounds good right?
But what are the factors that are important in cart optimization? Let's look at one by one:
Easy access

Transparent structure

Clear CTAs

More payment options
These are the most basic factors that every website needs to display. If you don't take these into account, it's easy that your traffic won't increase.
Let's see what the optimization process looks like and how you can use the aforementioned points in practice.
Optimization process
The first step in basket optimization is closely related to increasing UX. The first step is to identify where your basket is located on your website. We know this sounds pretty basic, but believe us, many people make mistakes in this first step.
To determine this, you need to reach for an analytical tool again. We also recommend that you use heatmaps to analyze this step, as this tool will show you both popular and less popular parts of your website.
Always place your basket in a location that the heatmap indicates well performed, so it floats in red color.
This is important because your cart will appear in an area that a large percentage of your visitors will find. This will prevent the user from spending unnecessary time on your website and possibly logging out.
Your visitor found the cart and he opened it too. You're one step closer to another sale and an increase in conversion rate. What is the next step?
When they get into the cart, it is important that they have to see all the products that your potential buyer has placed there. Let's see what else you have to take into consideration:
Display the products separately

Use a clearly visible CTA

Show potential actions
You should display the products well separated from each other. This is important because this way your potential buyer will see smaller prices and not an overall higher price.
This is simple psychology. If they see a higher price, you have a better chance of getting back from shopping and leaving your cart. If this happens, your conversion rate will not increase.
When formulating your CTA, make sure that it is clear to the visitor that the payment phase comes. It is also important to place the CTA button in an easily accessible place. Strive for simplicity.
We recommend indicating coupon options or promotions within your cart. This will greatly reduce the risk involved in making a purchase.
Another perfect way to reduce the risk is to show that you give a guarantee or return to the product. These methods will guide your visitor through the process of becoming a customer.
Last moments
Now, just a click separates you from the increased conversion rate. Your potential buyer only has to pay.
Isn't that complicated, is it? However, believe it or not, shopping can fail even here.
The most common problem that can arise here is that the potential buyer simply cannot pay for the product. This could be because, for example, they have a credit card that they cannot use to pay on your website.
To do this, allow them to pay with all popular card types. Don't lose your customer at the last minute.
Be sure to allow cash on delivery in addition to cards, as many people still fear today that their bank details need to be provided to a website.
If you follow these few tips, there will be nothing that can stop you from increasing sales and conversion rate.
Conclusion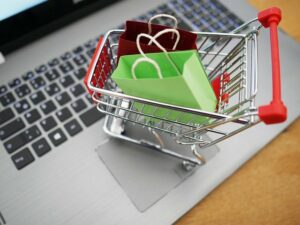 You've seen some tips above that will definitely help keep your cart well optimized. However, keep in mind that there are countless other ways you can make your cart more effective and increase your conversion rate.
As in the website optimization process, analytics is always the basis of cart optimization. We recommend using heatmaps to learn more about this process.
We hope we can help.