Finding a perfect bachelor pad sounds like an easy task, but if you think about all the things you need to add to your wishlist, you'll see how this can turn into a serious hunt. A bachelor pad should represent your style and be more than just a place where you live. Imagine creating a space where you'll be able to entertain guests, relax, enjoy your free time, and explore your hobbies. From choosing a color palette to adding different pieces of furniture and decorative elements, you need to learn how to transform a blank space into the man cave of your dreams.
Location
In every property search, no matter what type of place you're looking for, your realtor will accentuate the importance of choosing the perfect location based on your needs. When it comes to bachelors, they usually look for homes that are close to downtown or to bars, restaurants, and their work. This proximity to some of the most interesting locations for them gives them a chance to save time commuting and they're therefore able to jump into a restaurant for a quick lunch or a date. On the other hand, there are some bachelors who opt for a more secluded home so they could have more outdoor space in case they like to spend time outside, or if they realize that they'd like to add a basketball field or a small golf course in their backyard.
Interior style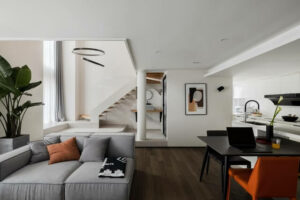 Based on your style, you can decorate your bachelor pad in tons of different ways and get inspired by some of the most amazing interior style designs. For those who want a nice and clean look, think about minimalistic design which is always great for adding new elements and decorative pieces further on. On the other hand, if you know which specific style you like or have a vision of how the place should look, think about hiring a professional to help you make decisions and create a place that you can call home.
Type of the place
Some men want to live in a house and there are some who prefer living in an apartment. No matter which type of property is a better option for you, you need to think about all the benefits of living in a certain type of home. If you want all the comfort of living in a cozy apartment, don't be afraid to check out those Midland apartments that could give you all the comfort you've been looking for and all the amenities that you may need as a bachelor. 
Amenities
Speaking of amenities that could turn your new place into a home, these are sometimes the deciding factor that could encourage you to choose one place over all the others. However, you need to remember that not all available bachelor pads on the market are going to come with all the amenities you may want. Whether it's a dishwasher, a dryer, or something else, you have to ask about these things in advance and know what's going to be waiting for you once you move into your new place. If none of those things are available, you'll have to purchase them, which isn't the cheapest thing to do, so plan that with your budget. 
Size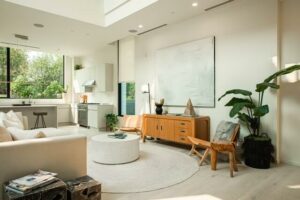 Most single men don't have a problem living in a small place since they don't have a family and require no storage space at all. They just need a place that's big enough for their bed, their TV, and their clothes, which means one of those tiny apartments will be quite enough for them. However, not all of them are like that and some bachelors want to live in the coziest and most comfortable home they can find. So, think about the perfect size you'd like to see in your future home, and don't settle for anything less than that! Still, don't be discouraged if you don't manage to find a home that's as big as you'd like it to be – simply wait a couple of weeks and start your search all over again because the real estate market is constantly changing, and new homes pop up more often than you can imagine. 
DIY or not?
This is another decision you'll have to make before you start looking for a new place. Some guys don't mind doing these things on their own because they know where to find available listings – on the Internet, on social media, from their friends, etc. – which is why they believe that they don't need a real estate agent. But, even though this seems like an easier way to go, that's not always the case. Unless you know a licensed realtor yourself, you won't be able to access some of the best places before they hit the market, which is why contacting these people is always a good idea.
Finding a bachelor pad that's going to work for you might not be the easiest thing to do, but it's an exciting process and the beginning of a new phase of your life, so start doing that right now!