Many of us have very busy schedules all day long, week after week. Having such a lifestyle can be fulfilling when it comes to your career, but also quite harmful to your body and mind. A lot of stress can have different consequences on your body, so try your best to relieve stress even when you have very little time to spare. It's possible to relax your muscles and mind in less than 10 minutes with these techniques to try out: 
Try stretching
Stretching is a great way to relax your muscles and de-stress. And you can do stretching exercises wherever you are: at home, in the office, in traffic, or in any other location. To stretch your muscles and tendons, stand up, reach for the sky with your hands, and stretch far and hard. Focus on the feeling in your muscles and then relax—you will feel amazing relaxation effects. Or you can try progressive muscle relaxation that involves flexing muscles and relaxing them group by group. This is a great way to practice relaxation in only a few minutes. 
Take a tea break
Most of us choose to take many coffee breaks throughout the day to stretch our legs and fuel our brains, but coffee is not a great relaxant. Coffee can boost anxiety and cause the body to feel jittery. To relax in 10 minutes, try to replace one of your coffees with tea. The gentle warmth, steam, and natural aromas will do wonders for your mental state and transport you to simpler times. Take time to really focus on the experience, the taste, and the feel of the mug. The hydration benefits are much better with tea than coffee as well! 
Have a quick chat with your loved ones
When you're stressed and nervous, just hearing the voice of your loved ones can help greatly with anxiety. Call your partner, parent, child, or best friend and do some chatting until you feel more relaxed. Let their voice ground you and give you insurance that everything will be okay. And you can talk about anything—great memories you shared together, future plans, freshest gossip—whatever comes to your mind as long as it will help you relax. 
Try THC
If you live in a spot that allows recreational cannabis consumption, why not get into it and see how your body and mind react? If you don't live in a state that allows cannabis there is an option called Delta8 THC that ships nationwide. If you choose quality cannabis products from trusted suppliers, you can enjoy almost instant relaxation. The best thing about cannabis is that it's natural and has almost no negative effects on the body unlike prescription pills and alcohol, the other two popular substances people use to relax. And if you don't want to smoke joints, you can try vapes, tinctures, edibles, and gummies. Cannabis is no longer a taboo at all, and it's enjoyed by many professionals looking for a way to relax and unwind in a completely natural way.
Have a quick workout
A ten-minute workout? If you find an intense HIIT program, you can not only finish the entire workout in 10 minutes but also end up very sweaty, refreshed, and tired. Exercising pushes your muscles to tighten and then relax, plus it fills you up with feel-good hormones and fresh oxygen. And you don't need any special equipment for your quick workouts—just your body and a mat where you can perform your floor exercises. Do these quick workouts with your partner or kid and let everyone enjoy the benefits. If you can't afford to ruin your clothes during a workday, a 10-minute walk will feel just as beneficial. 
Play with your kid or pet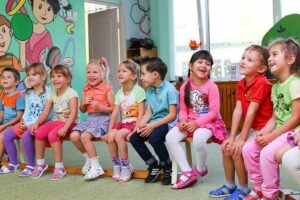 Kids and pets are very simple—you give them attention and love and they will laugh, play and be happy. Their happiness and love are contagious, so when you feel stressed out, take a break to play with your kids or pets, cuddle with them and focus on their happiness and warmth. This is a habit that will be beneficial for everyone involved, and you will get to deepen the bond between you and your other family members. 
Today, we all suffer from great stress and we often don't have enough time to relax and unwind. But with these tips, your 10-minute breaks might be more than enough to relax, shed some stress and recuperate before you continue your work, prepare for bed or start a new day.