We are currently witnessing a significant shift in the way companies are hiring their workforce and this trend is greatly impacted by the COVID-19 pandemic. With all the restrictions and lockdowns, businesses are moving away from an office full of traditional full-time employees to contingent workers from anywhere in the world. What is also interesting to note is the fact that the trend is present in almost all industries.
For those still not quite familiar with this concept, a contingent worker is a freelancer, independent contractor, consultant, and pretty much anyone who is employed by your company on a non-permanent basis. Basically, these are workers who have been hired to complete a specific project.
At the moment, both employees and employers are seeking new ways to make employment relationships flexible, which is why temporary, remote, seasonal, and contract work has become commonplace. Companies are recognizing that utilizing temporary staff is often cost-effective, time-saving, and allows for flexibility that traditional hiring methods do not. However, there are also some disadvantages if bad decisions are made. To help you avoid making those, we've prepared the following list of things to consider before hiring your first contingent workers.
Identify where a contingent workforce is needed
First of all, you shouldn't fall into the trap of transforming your entire workforce on a non-permanent basis, regardless of how tempting some benefits may seem. Instead, you first need to look at your overall workforce and identify the positions and departments that could be better suited to the use of contingent workers. For example, there might be a temporary hurdle in one of the departments that need to be overcome or your business might be seasonal, which means you need an extra pair of hands for a defined period of time. Alternatively, you might want to send specific projects to freelancers to free up your employers for other tasks. In such cases, it makes perfect sense to turn to a contingent workforce. This also implies that you need to plan well ahead and anticipate potential gaps within your business that you're going to need to fill. If you do that, you'll be able to ease your transition toward using a contingent workforce and it will allow you to determine how this fits into your future growth plans.
Understand what your contingent workforce is capable of
As you know, contingent workers are self-employed and therefore function as their own business. That means you may not have a clear picture of what they are capable of and what time constraints they have. It's quite common for many freelancers to be working for multiple companies at the same time and since they're self-employed, there is no way of controlling where and how their work is done. On the other hand, you know what your internal workers are capable of and you're aware that you can't plan anything if you don't have such information. That's why you need to find out how much time your contingent workers have and whether they are capable of performing the task you'd like to assign to them. This will also prevent you from hiring excess contingent workers, i.e. from spending more money than you need. One of the ways to go about this problem is to turn to experts in geo employer of record services, that can take over all the legal and administrative duties when employing contingent workers since they are seasoned professionals, who have a very good understanding of what such a workforce can do. 
Set up a management process
If you've identified the need for a contingent workforce and where they can slot into your business, it's time to start preparing to reap the benefits. You can enjoy low cost, specialized skills, and increased flexibility that is brought about by your contingent workforce, but only if you manage this wider range of employees successfully. This means that your business needs to establish a clear management process and optimize it to be able to yield substantial opportunities. Another benefit of having a clear process is that it will greatly enhance your management efforts and cut costs in the process. The plan should help you to organize all aspects of your talent pool, from onboarding and offboarding, distinguishing between permanent and contingent workers to tracking performance and cost metrics.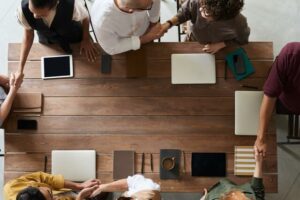 Automate whatever you can
With technology developing at such a great pace, we can now enjoy more advantages of automation than ever before, which is something that is helpful to the management process. Needless to say, organizing your contingent workers is complex and time-consuming, and without the use of technology, it is almost virtually impossible to avoid making mistakes. The extra work required could overwhelm a procurement or HR department, let alone a small company where such departments don't even exist.
Luckily, technology can be used as the core of any successful contingent workforce management program and automation, for example, can be used on anything from resume scanning, providing a database for company documents, and tracking which employee is working on which project. This provides your business with what's needed from the start to finish of a contingent worker's engagement – from their acquisition, management, and their payment. That is absolutely necessary when dealing with an increased number of staff. Also, keeping up to date with new software will help streamline your business.
All this may sound too difficult and even daunting to someone who has never used a contingent workforce. However, if there is a need and if your company can benefit from hiring non-permanent staff, you simply can't give up before you've even tried. So, focus on the benefits you may reap, make the most of recent innovations in technology and management services and you'll realize that managing a contingent workforce is not as overwhelming as it may seem now. After all, it is always difficult to do something you've never done before, but taking the plunge can actually be the thing that will drive your company forward. Finally, if the outcome is positive, you'll have your own experience to build your future decisions on and they certainly won't be that difficult to make.