Choosing the right SAP Partner helps decrease IT operational costs, enhance the quality of services, and enable you to save time as you focus more on other essential areas of your business.
To pick the right SAP Partner, you have to pay attention to specific attributes that fit your business's needs. That way, you're sure that you can pick the right partner that will offer you high-quality SAP support services.
In this post, we'll walk you through handy tips on how you can choose the proper SAP support and maintenance partner:
1. Identify if the provider meets your needs
A reliable SAP Partner should have appropriately set up SAP services and employ a professional team of experts that will offer the right level of support, depending on your needs.
Aside from these industry-specific requirements, it's also crucial to evaluate how long response times are and how they offer support for enhancements, integration, upgrades, etc.
It would help if you chose someone who's communicative and doesn't treat this as a one-time offer. After you're done with the initial purchase and o boarding, you still have to navigate system updates, IT issues, upgrades, and downgrades to ERP modules.
If there are any issues, you shouldn't feel alone or alienated when handling this kind of technology. Instead, you should feel supported by the vendor, and you can turn to them whenever you encounter SAP-related issues on your end.
2. Evaluate if they offer flexibility
The needs of every business are different. Ensure that you check beforehand the range of services they're offering and the rates to provide this flexibility.
If you're choosing between different SAP providers, find one that offers you the flexibility that either candidate is willing to provide you.
Ideally, the SAP support service that you choose should have ample flexibility to meet your needs and demands. It's often a good idea to go for someone a lot more agile and who can provide you with more options for working for your solution after the implementation.
Settle for a provider who can give you flexibility, scalability, and ease of adjustment. Pick someone who has the technical expertise to reflect all of these qualities.
3. Have Sufficient knowledge about your industry
The vendor you choose should also have enough knowledge of your industry. They should also have the necessary expertise to help you with your goals. That same knowledge will also inform the vendor's approach when helping you with after-sales support and post-implementation maintenance.
Also, make sure that you pick a partner that allows you to assess what will genuinely help you meet your goals. They should also walk you through the best SAP-related applications in your industry.
4. Understand their strengths and limitations
Ideally, the SAP company you're working with should also understand the products and services you're offering. In the same way, you should also understand and study their strengths and weak points.
The company should have enough knowledge and experience to help you achieve your business goals. You can check their authenticity with previous clients. Also, go out of your way to know how many years of experience they have in offering SAP services.
5. SAP certification
You also need to be aware of the complexities and technicalities in SAP processing. Not every SAP company, especially new ones, knows how exactly the software works.
So make sure that you pick SAP support services that allow you to use essential software features. In the same way, the company should have an authentic SAP certificate.
They should also have a highly trained and professional staff, and they should be abreast with the latest skills and news in the industry.
6. Guarantee of service
When choosing the right SAP services, the service guarantee is another thing to keep in mind.
If they have a vague service guarantee, then it means that they're not the right fit for your business needs. That's why getting the right sap enterprise support is crucial.
7. SAP partner center of expertise
Not every company has this certification. A Partner Centre of Expertise Accreditation certificate means that the company has a support center with experienced staff and infrastructure.
They most likely have the right capabilities and dedication to provide you with the best quality services possible.
Having this certificate is now mandatory. Therefore, you need to ensure that the SAP provider you choose has this for your business growth.
8. Realistic costing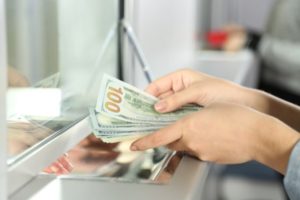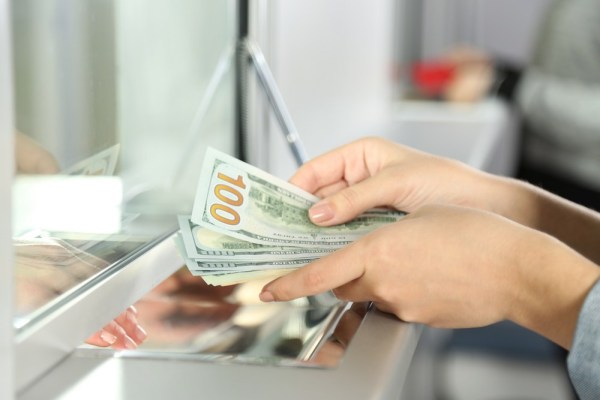 While system customization might be an exciting concept, this is more expensive than the original estimate.
Therefore, if the SAP provider offers to customize everything, ask them if it's needed. You can ask how much is the total cost for the ownership of the system as well.
You'll have a pretty good ballpark of how much everything will cost. Costing would often include the equipment, licenses, software, hardware, support, and maintenance system.
9. Availability
Getting familiar with the system will mostly depend on your employees' learning curve. Therefore, you will need constant communication and support from your SAP vendor to master everything.
So make sure that the SAP Provider you choose has excellent customer service and will always be there to answer your inquiries and solve any issues.
In Summary
So there you have it. As you already know, choosing the right SAP Provider for your business isn't easy. Ideally, the vendor you choose should meet all your business needs and have the right experiences and certifications.
They should also be flexible enough to provide you with unique services and have the necessary experience. It would help if you also chose someone you can trust with all the nitty-gritty issues that come with maintenance, support, and the overall direction of your business.
Doing so is a surefire way that you're making sound with your investment, and you'll get a rewarding experience with the SAP service you pick for years to come. Good luck!