So, you've just moved into your new home, and everything looks just how you imagined it. How exciting! Unfortunately, if you have a baby, you can't sit back and relax just yet. You've got some baby-proofing to do. Yes, baby-proofing your new home might seem intimidating at the beginning. When you start to realize that pretty much everything in your home can be a hazard to your baby, it's normal to start panicking. However, it's time to take a deep breath and count to ten. This process isn't as overwhelming as you made it out to be in your head. So, let's see how you can easily and quickly baby-proof your house! With a few valuable guidelines and proper equipment, your home will be as safe as possible.
Let's focus on the big things first 
If you bought a fixer-upper, now's the perfect time to replace the cracked window, repair the leaky hot-water heater (set it below 120 degrees to avoid a hot bath for your baby), and test your smoke and carbon monoxide alarms. 
Furthermore, it would help if you also determined whether pieces of current furniture need to be attached to the wall to avoid tipping. If you're looking for new furniture, you don't have to trade style for safety. Still, you should search for things that come with anti-tip kits, have more significant safety standards, and utilize fewer chemicals in the manufacturing process.
Don't forget to check the electricity and cover all the outlets. If you have a crawler at home, this needs to be done as soon as possible. Our babies tend to touch the things they're not supposed to. Therefore, when it comes to baby-proofing your new home, these are the things you should cross off your checklist first. 
Baby-proofing the kitchen
Nowadays, most houses have an open floor plan. Even if you're in the living room, your active kid may quickly go to the cupboards or pantry. So, a standard doorway gate isn't an option. There's no need to panic, as newer childproof cabinet locks are an excellent investment. Look for magnetic locks that may be installed on the interior of cabinets while still providing the same safety measures and quick adult access. Moreover, consider using stove knob covers to keep your child from turning on the burners when on their feet.
While it is common to keep cleaning supplies beneath the kitchen sink, we recommend finding a new location for them that is high up and out of reach. Some cleaning products have brightly colored labels that may appeal to youngsters. Additionally, disinfection solutions may have citrus aromas or similar perfumes, and newborns may be unaware that things that smell wonderful can potentially be toxic. Keep these containers out of reach of your infant by placing them in a place where they cannot climb or crawl.
You don't want a rug under the dining room table if you have a newborn because of spills or stains. That rug will require extensive cleaning and maintenance. Therefore, if you have hard flooring, keep them uncovered until you have "tamed" eaters.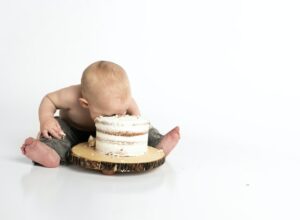 Baby-proofing the nursery 
The most important things to pay attention to in this room are function and safety. So, if this is the primary room for caring for your newborn, make sure it has adequate storage. Dressers with removable tops are a favorite of ours. They provide safety, which is the most important thing. When you no longer require a changing table, just remove the topper, and you have a dresser that can age with them.
Avoid hanging anything over the crib and changing the table that the baby can grip and pull while decorating the room. It is not the safest option, even if you desire a nicely designed nursery with framed art behind the crib. Consider painting an accent wall, using wallpaper, or perhaps a wall sticker instead. These are fantastic since they cannot be moved while still looking great.
Some other things you need to consider when baby-proofing your new home are:
To soften falls, use a thick piece of carpet or a rug.

A secure toy box. The ones with an open lid are excellent.

Nightlights with UL accreditation and replaceable bulbs.

Finger-pinch protectors for door hinges.
This is the first room you need to unpack when you move into your new home. Yes, unpacking with a baby is pretty challenging, but you need to keep your child's routine intact and not stress them out with everything that's going on. So, besides unpacking, baby-proofing this room should also be your priority. 
Baby-proofing the bathroom
As this is the area where you keep your prescriptions and cleaning supplies, it takes extra care while baby-proofing. Laundry pods, hand sanitizer, disinfectant wipes, and appealing soaps may be enticing to young toddlers, but they are harmful if consumed. Although child-resistant packaging is beneficial, toddlers are clever and can easily find a way to open child-resistant pill bottles. Keep any pharmaceuticals (both prescription and over-the-counter) out of your children's reach.
In addition, don't forget to install a toilet lock. For some reason, this is something babies are drawn to, and they will never get tired of opening the toilet lid. Moreover, a thermometer to guarantee that the bathwater is safe for your baby is a must. So, when baby-proofing your new home, make sure to secure all these areas of the bathroom.
Baby-proofing the living room 
Falls and accidents with sharp-edged furniture provide the greatest danger in this room. If you must deal with the corners, add some stick-on corner cards. You might also consider some fashionable furniture alternatives on the market, such as spherical coffee tables or soft ottomans that can be utilized as tables, particularly if they offer storage.
Check the cleaning codes and search for good quality furniture, suitable for everyday use and wears, and the one that cleans well when dealing with materials for sofas or chairs. Other choices include slipcovers. Some can be washed and dried in your machine or taken to a dry cleaner and returned looking like new.
Look for childproof covers for any electrical outlets near the ground, and if you have blinds on windows, ensure they are cordless since cables have been designated a strangling threat.
Final thoughts on baby-proofing your new home
Baby-proofing doesn't have to be as overwhelming as it seems. All you need is a step-by-step guide on baby-proofing your new home and proper equipment. If you follow the tips we just gave you, your new house will be safe in no time and ready for your baby to explore freely. Therefore, don't postpone this process – just stick to these tips and tricks!