Finding a job can be difficult, especially if your resume could use some help. You don't have the opportunity to talk to hiring managers and recruiters to let them know who you are and about your skills, so it's important that your resume tells them everything they need to know before they pick up the phone to schedule an interview. Every recruiter is different, and there's one right way to create a resume, but there are ground rules for how you can improve your resume and, in turn, improve your chances of getting an interview. 
In this article, we'll give you tips and tricks to update your resume. To use these tips, you should already have a well-formed, well-written resume so that it's easier for you to update. Learning to create a good resume takes effort and will be an ongoing commitment during the job search process. Here's how you can update your resume today. 
Use Reverse-Chronological Order
Recruiters are more interested in what you've been up to the past few years than your jobs in college. With this order, your resume and previous jobs will be listed in an understandable timeline. You may also choose to use a "functional" resume format that presents your skills but does not focus on your career path, which multiple jobs lumped together under each key skill set. 
While showing your skills is important, the reverse-chronologically ordered resume format is much easier for humans and recruitment software to understand, so you may choose to make two versions of your resume to see which one gets your better results. 
Use Keywords
Technology is transforming the recruiting process, which means that computers are the ones deciding whether or not your resume is worth looking at for a human recruiter or hiring manager. To improve your resume, use the appropriate keywords throughout. If you're not sure what keywords to include, create a document with multiple job descriptions that you find online. Look at the similarities between them, including the keywords they use, and begin using those in your resume. 
Proofread Your Resume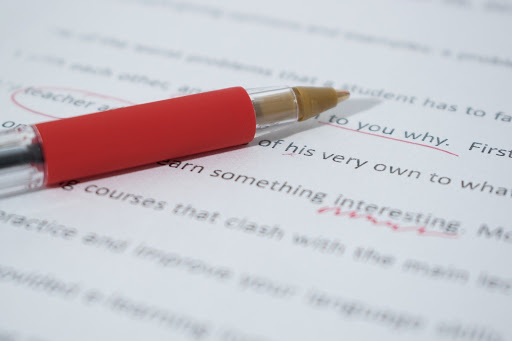 Make sure that your resume is proofread. If it has grammatical errors and typos, it conveys the message that you either can't write, which means that you lack the valuable communication skills necessary for any job. Errors can also demonstrate to hiring managers that you're lazy because you didn't take a few minutes to proofread a one-page document. Once you've proofread your own resume, ask a friend or family member to read through it as well and look for mistakes. Because you've been working on the document closely, you might miss things that someone else will not. 
Quantify As Much As Possible
Make sure to highlight your achievements, but especially those that are quantifiable. A resume with no achievements only lists your job duties, not what you accomplished. If you want to sell yourself, make sure that you list all of your accomplishments and focus on those. When you think about your last job, consider all of your accomplishments. If you set goals that you could measure and track, make sure that you add that to your resume. For example, if you designed a process that increased efficiency by 20% in your department, make sure that number is on your resume. 
Stop Using the Word "Responsible"
If you want to improve your resume right now, remove the phrase "responsible for "from it. Your responsibilities are just some of your duties; they don't sell you as the right candidate for the job. Instead, focus on your skills and accomplishments. Employers want to see the results that you were able to achieve from your work, not a long list of your day-to-day functions. 
Remove Clutter
You don't have a lot of room on your resume, so it's important to remove anything that doesn't directly promote you. Things like this can include non-standard fonts, articles, and even graphics. 
Consider Length
There are some things that will need to be on your resume no matter what, such as your education. According to ShareAble for Hires, "If an applicant does not actually possess the skill set required to perform the task, it could lead to a lot of liability on the company's behalf." This means that you'll need to ensure you keep your education on your resume no matter what. However, there are ways to keep your resume short. 
While some recruiters recommend a one-page resume, others are fine with two to three pages because they understand that plenty of applicants have extensive experience and skills. 
However, it is important to know when enough is enough. To keep your resume short, only list jobs that go back about 15 years. These are the jobs that are going to be most relevant to hiring managers. 
Some people may choose to devote most of their resume to their current position, especially if it directly relates to the job description for the position they're applying for. You can also choose to do career highlights if you notice your resume getting a little long. This lists all of the accomplishments you've had over your career and can hide any employment gaps from recruiters. 
Remove Your Objective and Include Tools and Programs 
Your statement at the top of your resume is irrelevant to many recruiters and takes up valuable real estate on your resume. They already know you're looking for a certain job in a certain field. Instead, change this to a personal summary that details the type of employee you are. 
As well, it is always important to showcase all your assets that you bring to the table. Whether it's different programs you know how to use or analytical tools that you have used in previous roles. You can really sell yourself here by explaining all your knowledge with these different tools and programs. 
Explain Employment Gaps
If you have employment gaps, it will be obvious on your resume because you must list the dates of your employment. If, for any reason, you have gaps, it's typically best to provide a space in your resume. For example, someone who left their career to care for an elderly parent may add that as a job to explain any gaps in employment within the same industry. This lets recruiters know that you simply weren't unemployed but instead had a good reason for it and are now able to get back into the workforce. 
Final Thoughts
Improving your resume is a process. Look at all of the jobs you've applied for and find out how many of those you've been contacted about. If the number is low, take a look at your resume and see if any of the above tips and tricks can help you. Take a look at some ATS friendly resume templates to further help you with your application. It'll surpass applicant tracking software to make sure you have a spot on the candidate list.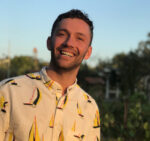 Matt Casadona has a Bachelor of Science in Business Administration, with a concentration in Marketing and a minor in Psychology. He is currently a contributing editor for 365 Business Tips. Matt is passionate about marketing and business strategy and enjoys the San Diego life, traveling and music.