Starting and running a successful business requires skill, expertise, and a ton of resilience. However, a majority of entrepreneurs often fail to distinguish between essential and non-essential tasks. Overlooking necessary tasks often leads to stagnation and failure to achieve set business goals. This piece guide entrepreneurs on the four essential items every entrepreneur requires to grow and keep their venture afloat.
1. Professional website
A website or landing page is often the first place potential customers go when they want more information about a company. Here, clients can learn more about a business's services, workforce, contact details, and customer reviews. The website should have professional design and logos and be readily accessible by all devices, especially smartphones. Websites also serve as a marketing tool allowing entrepreneurs to showcase their brand positively.
Business owners have many options when it comes to setting up an entity's landing page. You can opt to build the website yourself from scratch using specialized freelance programs such as Wix and WordPress. Creating the site yourself gives you a better understanding of the site works while also saving on costs. However, these options can be time-consuming for individuals with little to no experience in website design.
Alternatively, you can always hire a professional web designer to create one for you using content management systems. Working with a web designer costs considerably more but delivers better results within a short time.
2. Qualified workforce
Hiring competent and experienced staff is crucial for any business. This is especially the case for businesses that have complex transactions and lots of paperwork. The technological advancements have led to many companies relying on digital accounting software and cloud-based services for day-to-day management. However, even with these resources, it is essential to have competent accountants and finance managers to oversee the company's books and provide advisory based on its financial performance.
Having a reliable tax team ensures the business files its returns on time and interprets new tax measures affecting operations. Furthermore, your business will benefit significantly from having staff with a great understanding of expenses and cash flows. A qualified workforce is critical for the survival of any enterprise.
3. Personalized notepads and memos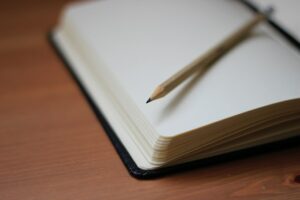 Notepads and memos come in handy for noting down reminders or taking minutes at a meeting. These tools might seem unnecessary, but they greatly simplify how a business maintains its physical records. Also, goal-setting and visualizing objectives can be an extremely efficient way to hold yourself accountable and follow through with goals. Though face-to-face interactions are important for first impressions, personalized notepads allow a company to pass on contact details to potential clients stylishly. With these items, an entrepreneur can project a precise and solid image of their enterprise.
There are plenty of providers who specialize in creating personalized notepad sets at consumer-friendly prices. Entrepreneurs can select from various designs and prints to match the entity's brand and business plan. The memos can be casual, formal, or bespoke to ensure they fit nicely with the organization's brand.
4. Computers
Computers are significant assets to many companies. From record-keeping to facilitating business transactions, computers are a must-have for modern business. However, the quality of computing systems also affects how efficiently a business is run. Slow and outdated computing equipment creates delays which in turn compromise the productivity of your workforce. Computers that take too long to load programs will ultimately slow down work output. Secondly, obsolete systems are vulnerable to cyberattacks, which opens the door to data loss through theft and vandalism.
Computers need to be fast, reliable, and efficient to ensure the company benefits from maximum productivity. In addition to the computing machines, cabling and internet connectivity devices should also be of the highest quality. Cheap computing systems create sluggishness at the workplace and can be costly in the long run if they lead to customer dissatisfaction.
Bottom line
Entrepreneurs often have to juggle a lot of tasks to get their businesses running optimally. But with a few business essentials, it is possible to navigate through the challenges and steer clear of the competition. Flexibility, planning, and good organization skills are necessary to realize gains in the ultra-competitive business world. Plenty of tools exist to help both start-up and mature companies in navigating modern-day problems. Visit the site below for more details on business essentials for the realization of success