SEO tools hold importance in your life if you want to run your business digitally. If you live in Birmingham, you would like to pitch your idea in front of the people of that region. But, you need to understand that considering your niche, these tools may take time to learn. Hence, it is better to outsource the SEO-based work and sit tight to see how your target audience approaches you. However, always keep an eye on how an SEO consultant hired by you is doing their work as it helps track the performance of your business website. Get an idea of tools used by your local SEO in Birmingham. 
SEMrush
It is one of the most crucial and essential tools used by most SEOs globally, and the reason behind this is the number of metrics it brings to assess your website and tell you why and how your competitor is performing. Apart from this, SEMrush has a beautiful and elegant dashboard. You can easily check your business in the digital world on almost every platform wherever you have to present it. SEOs depend heavily on keywords, and for that, they can generate a report to know whether it will be effective to bring traffic to your website or not. 
In a nutshell, you name a parameter, be it a bounce rate, traffic analytics, or anything; you will get an assessment of everything due to its comprehensive set of sub-tools already present in SEMrush. 
Moz Pro
Data is the new oil. And, Moz Pro understands it. Moz Pro brings a wide range of tools related to finding bugs in your website that hinder you from reaching your potential customers and target audience. Hence, Moz Pro is no less than an audit. However, it also gives a set of actionable insights as recommendations. In addition to this, you will get a keyword research tool that is necessary to determine what keyword or combinations of keywords you have to add to your website, along with a backlink analysis tool. 
Majestic SEO Tools
Even the name carries the word 'majestic.' It has some excellent elements that can attract every SEO consultant. Majestic SEO focuses more on backlinks, a methodology to connect one website from the other. Hence, some you get to know that from where you are getting the source of your traffic. As per some reports, 55.24% of websites hardly have any backlinks, due to which they are unable to connect with their target audience. Majestic SEO also provides two sophisticated features named fresh index and historic index, through which you come to know about the performance of your website in a stipulated timeline. 
SEO Spider
Do you know that this tool has clients like Disney and Dell? Well, that means there's something really cool in terms of features that SEO Spider will offer you. Among all the features that it has inducted, SEO Spider is someone you can rely on to find all those broken links in your website and will show '404 Error' to your website visitor. Hence, SEO Spider is one of those tools that you need to avoid higher bounce rates. Besides this, SEO Spider is what you need to check missing title tags, duplicate meta tags, etc. 
Google Search Console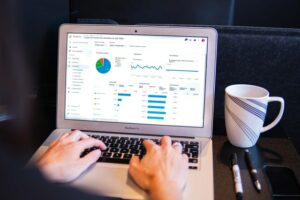 No, SEO will drop the idea of using Google Search Console, considering the number of viewers and readers it can bring to every website. Even if you believe that your SEO consultant is a bit underperforming, Google Search Console can be the acumen you will need for a better comeback after a serious setback. Google Search Console is one of those perfect options that allow you to go Google-friendly and get a credible index of your business website. Google Search Console also provides a platform where you can request for reconsideration if it has imposed a penalty by degrading your website's rank due to some reasons. 
Conclusion
An SEO Consultant always searches for those alternatives that can help them raise your website's bar. And, for this purpose, these 5 SEO tools MUST be there as their ammunition to build better revenue for your business digitally.