With the rise of social media, blogging platforms are continuously updating their logos and branding designs to keep up with the latest trends. Many companies that had a traditional logo are making new logos to take advantage of their social presence. Bloggers are creating logos that look great across many platforms. Additionally, they are making several changes so that their logos and profiles stick out on social channels. As a the owner of an influential blog, you should also consider making a new logo for your blog to take advantage of your social media presence. Below, we'll show you five steps to create a fresh logo for your blog.
Understand Large Companies Update Their Logos
Initially, you need to get comfortable with change. Even the largest companies and brands have changed their logos over the years. Just to name a few, companies like Marriot, Google, Walmart and Apple have all continued to update their logos. They did not lose customers or brand recognition. Rather, the new logo was made to enhance their customer experience and loyalty. If these large companies found it profitable to change their logos, you can capitalize on this as well. You just have to be open to designing a new logo that will look even better on your blog and on your social profiles too.
Use A Logo Design Platform To Generate Ideas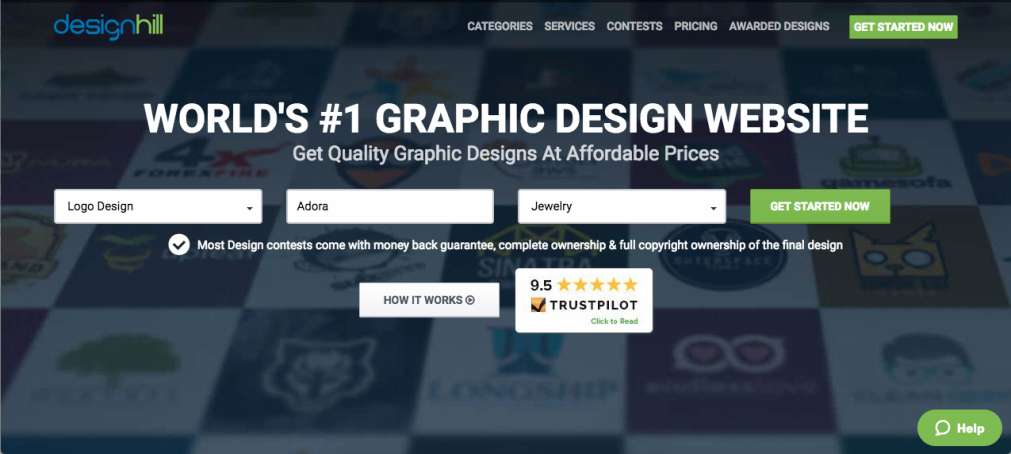 Once you are ready to make the update, you will need plenty of ideas for a new logo. Using the Designhill logo generator, you can have hundreds of new design concepts ready to view within few minutes. By automatically generating new logo ideas, you will see similar designs that have worked for countless other businesses. This will give you some inspiration to figure out what kinds of logo concepts will work to make your brand stand out from the competition. Of course, you should think about different logo designs that will fit well with your existing blog design and social media channels.
Incorporate Bright Background Colors
One of the latest logo design trends for social media is bright backgrounds. When designing a new logo, test out some bright colors. When contrasted with a white or dark color, these logos can gather more attention for your blog. These logos tend to stick out on social media websites that often have a white background. If your logo has a vibrant red, green, yellow or orange, it may catch the attention of more users on the platform. Since you want to get more visitors to click back to your website, it could be a great strategy to make your blog logo a bright color. Moreover, it will look visually appealing on your website.
Pay Attention To The Logo Aspect Ratio
In order to maximize the digital real estate on your social media profiles, make your logo's aspect ratio closer to 1:1. On Designhill logo design platform, you can simply arrange the logo to take up less width. Since social profiles use many profile icons and thumbnails, bloggers are able to increase the size of their logo by design one with good aspect ratio. If your logo is too wide, it will have to cut down or shrunk to fit into a square profile image space. Rather, you can design a new logo that keeps app buttons, social icons and post thumbnails in mind from the start. Additionally, this could free up some screen space on your website and make your logo more user friendly to mobile users.
Make Your New Logo Font Consistent
Additionally, you can make a new logo that carries the same brand recognition by keeping your font consistent. When you design a logo on a logo generator, you have the option of work with dozens of fonts. You can simply include the same font type or something very similar when designing a new logo. Then, you can continue to use that same font in other digital branding graphics such as cover photos or blog post images. This will create a consistent experience for your branding and blog readers. Keeping your font consistent, you can have a smooth transition from an outdated logo to a new one that is social media friendly.
Bloggers need to make the most of their social media profile by optimizing their logo and branding to stand out. Start by understanding that changing your logo can create a better experience and capture more attention. Then, generate ideas for a new logo. Once you have something you like, incorporate vibrant colors, a square aspect ratio and consistent font types. This will give your blog a fresh look and can increase your social media exposure significantly.