DA and PA stand for domain authority and page authority respectively. It is basically a measurement system that tells us how high a certain URL or a website will rank in SERPs or search engine pages. Usually, a site is rated from 1-100 DA PA score where 1 shows minimum while 100 shows maximum chances of getting a high search engine ranking.
The DA PA score of your site can help you attract more guest posts and comments, increase affiliate sales and find more sponsored posts to make your platform stand out from the crowd.
How are the DA and PA of a site calculated?
To find the DA and PA of a site, most people tend to use online checkers. These checkers use the Moz system to find the most accurate scores that help you improve your website in every aspect. We are going to take a look at some of these tools shortly.
To find DA and PA, these checkers look at 40 different factors. Some of the most important ones include content quality and keyword density, linking domains, social signals, external links, etc.
5 Best DA PA Checkers
Now that you know what DA PA is and how it is calculated, let's take a look at some of the best tools that can help you find these values with very high accuracy.
We have picked these tools after carefully considering various performance factors and we are certain you would love these if you gave them a go.
Here are five of the best PA DA checkers that you need to use right now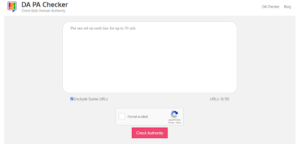 This DA PA checker does a lot for you. Apart from giving you the most accurate domain authority and page authority scores this tool also helps you find the spam score.
You can use it to find DA PA of about 30 URLs at the same time. It also allows you to exclude certain URLs from the calculations. With this tool, you can find out the exact level of your DA and PA which shows the precise likelihood of your site getting ranked on SERPs. 
Main Features
No complicated steps are involved in finding DA PA
Unlimited DA PA calculations for free
Allows you to check DA PA of about 30 sites at a time
Help you find the spam score of each page separately
Can be used for a single domain or multiple URLs
2. Moz DA PA Checker by ETTVI.com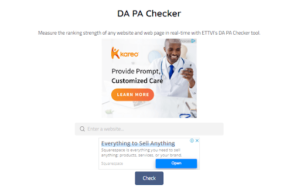 This is another great checker that allows you to determine the authority of multiple websites or web pages for free. It takes only a few seconds to find out the right score for any type of website.
With this tool, you can save a detailed report in the form of a CSV file that you can keep in your device storage or on some cloud service. This tool also offers a backlink analysis, backlink maker, and an anchor test generator that helps you optimize your SEO strategy.   
Main Features
Can measure DA PA of up to 20 web addresses simultaneously
You can save the output as a CSV file
Offers accuracy as well as efficiency
Contains a detailed guide on how to use the checker
Offers free access and an enhanced user experience     
3. Free PA Checker by Allseotoolfree.com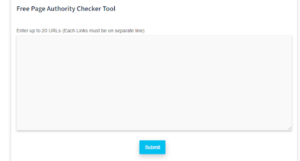 This tool also takes up to 20 URLs as input and its output is as accurate as that of a paid DA PA checker. This tool can help you scan every single page of a site to see what changes you need to make for better results.
This simple PA DA checker has everything you need. It gives you an opportunity to assess the impact of your current SEO strategy. This leads you to improve your link establishment as well as content quality.
On this tool, you learn about various ways you can build a site with a much higher DA PA score and that is why we think it is best for beginners.   
Main Features
Can find DA PA of about 20 URLs in one go
Doesn't give any ads while checking continues
Contains a video tutorial to help you use the tool properly
Offers fast processing and zero security risks
Trusted by bloggers, affiliate marketers, and SEO analysts alike 
4. Domain Authority Checker by Bigseotools.io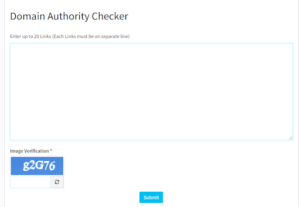 This is an amazing tool that allows you to find PA, DA, spam score, and Google index of about 20 URLs at a time. It generates a comprehensive report that you can save for future reference.
There is no need to download this tool on your device and you can just visit the site and enter the links without having to make an account. This site offers a friendly UI, fewer ads, and the best overall experience than most DA checkers. 
Main Features
Offers image verification for better security

You can add up to 20 links simultaneously

Offers various other SEO tools as well

Offers ways to improve your DA PA score

Can be used for single domains as well
5. DA PA Checker by Seostudio.info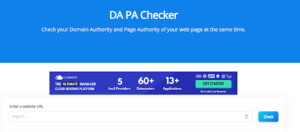 This tool can generate DA of a site and PA of its pages at the same time. By just visiting the site and adding the link, you can get accurate information about PA and DA as well as backlinks per thousand URLs.
This tool is linked with a domain age checker, a Google index checker, and a Moz rank checker as well. All these factors allow you to come up with the most effective SEO strategy without any cost.    
Main Features
Offers unlimited DA and PA checking

No need to signup to check DA or PA

Comes with a strict privacy policy

Offers a WhoIS

domain lookup tool as well

Shows you many backlinks per thousand URLs are there 
Final Thoughts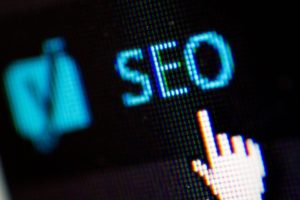 So, these are some of the best DA PA checkers that stand out for the user experience and various free services and features that they offer. These tools are being used by SEO analysts and digital marketing experts all over the world and we believe you will find these quite useful as well.
We really hope you find this information worth your time, and we wish you the very best in your efforts to make your website rank higher on the search engine soon.