By setting up a new dental practice, you're also starting a new business from zero. This can be very overwhelming as there are plenty of things that come together with forming your own business like determining the number of employees you're going to hire, deciding if a partner is right for you, and looking for ways how you're going to market your business. If you're thinking about starting your own dental practice, here are some steps to help you get as prepared as possible.
Create a business plan
The first step you should take when starting a new dental practice is creating a business plan in which you'll list detailed information on things like standard operating procedures, your business strategy, costs, earnings, and other financial data. Another important thing to incorporate into your business plan is an exit strategy which will help you be prepared for the future in case you wish to sell your practice. Also, if the data you collect can't be applied to any of the categories in your business outline, you can just include extra details in the appendix section.
Choose the right location
One of the crucial decisions you'll have to make is to choose the location for your dental practice. Before you start searching for available office space, you need to research the area first to better understand the local market. After you've decided what will be the general area of your dental office, you'll need to research your competition and possibly avoid a region crowded with practitioners providing the same services. Also, you'll want to locate your office in an area that is accessible to your targeted patients and your staff. All of these elements can have an influence on your potential patients and on your income. 
Decide what equipment you'll need
When opening a dental practice, what's going to cost you the most is the equipment. Not only will you have to purchase dental equipment, but you'll also need to buy furniture, dental practice management software, computer systems, office supplies, and medical supplies. When buying equipment, you'll need the right salesperson early on to help you with the purchase. Just don't forget to first do extensive research on all your options to make the right decision when it comes to the best prices and financing. For example, when searching for the best dental tools, be sure to opt for high-quality dental diamond burs to provide your patients with the best dental care.
Understand your budget
Make sure to take into account the cost of starting a new dental practice, which is approximately somewhere above $250,000. This is a sum that's not accessible to the majority of people. That's why you need to either apply for a loan from a bank or consider engaging with a dental partner if the former is not an option. Since the average practice needs around $475,000 in up-front costs, then you have to wait on hiring employees, getting a lease, or any other requirement that needs financing. That's why you need to estimate the initial costs of getting your office started and maintaining the daily operating expenses for the period of the first few months. 
Come up with a dental marketing strategy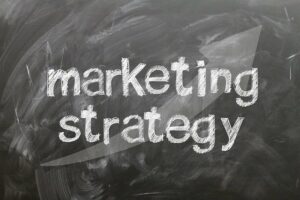 In today's modern age of business, your company needs to have a website, which will aid you in attracting new patients, boost your brand recognition, and serve as your main marketing instrument. In order to create a website, you can either do it on your own if you have experience in marketing and SEO or you can hire a web designer or a dental marketing company. Apart from creating a website, you should hire an SEO firm to aid you in attracting your target audience and earning more profit. Another thing you can do to attract an audience is to focus on having an alluring social media presence. For example, consider investing in a ring light to make quality photos to take your social media content to the next level.
Although starting a new dental practice can be challenging and overwhelming, by following these steps, you'll make this process a lot easier and you'll have all you need to reach success.