Let's be honest: We've all spent an evening watching music compilations or funny cat videos on YouTube. Because of its extensive collection of engaging content, YouTube has more than two billion monthly logged-in users. In fact, it is also the second most used social media platform after Facebook. Needless to say, YouTube offers a ton of opportunities for marketers. You can reach out to a broad audience, boost your engagement, and even increase your sales. With well-optimized YouTube videos, you can take your marketing strategy to the next level. If you still haven't started YouTube marketing for your business, it's time to jump right in. In this post, let's talk about different ways in which you can market your brand on YouTube.
YouTube Marketing: 9 Effective Tips For Your Inspiration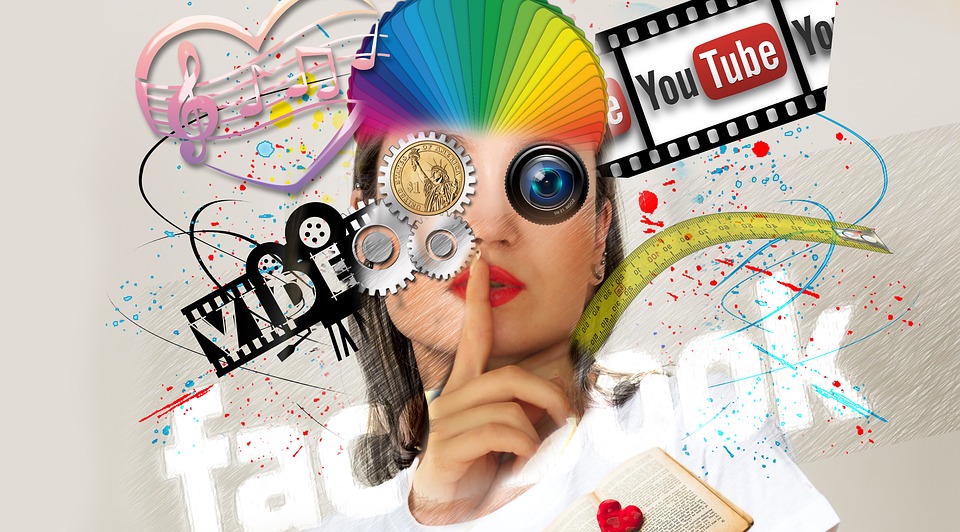 While you may not want to directly copy different brands' YouTube marketing strategies, you can always look to them for inspiration. This can help you decode what works and what doesn't for marketing on YouTube.
1. Write Compelling Video Titles
No matter how great your video is, people won't watch if your title isn't appealing. It's one of the first things people see when they come across your YouTube video. So, you need to make sure that it is compelling enough to make them curious about the content.   Also, keep in mind that just like Google, YouTube is also a search engine. To get your video ranked, using the right keywords naturally is a good idea. Ideally, your title should tell viewers what they can expect from your video in such a way that you can use your main keyword easily.   Ideally, the length of your title should also be below 60 characters. That way, users can see the entire title at a glance. 
2. Create Attractive Thumbnails
Just like the video title, thumbnails go a long way in making a great first impression. When you're choosing a thumbnail, keep in mind that it should be in sync with your overall brand personality. After all, brand consistency is key.   If your brand is quirky, you could use bright and bold colors to get the attention of your audience. On the other hand, if minimalism is your style, you should create your thumbnails accordingly.    To create attractive thumbnails and well-edited videos, you can use specialized tools like Adobe Premiere Pro and Movavi Video Suite.  
3. Cross-Promote Your YouTube Videos
To boost the visibility of your YouTube channel, make it a point to embed it on your website and in emails. You can also add a link to your YouTube channel on your Instagram and Twitter profiles. This type of cross-promotion makes it easier for you to attract more audience.   Additionally, you can also include links to other related YouTube videos in your latest uploads. This type of linking makes it easy for your viewers to check out other content on your channel. They don't have to look for it separately.   What's more, you can also include a subscription link to encourage users to subscribe to your YouTube channel. 
4. Engage With Your Audience
The comments section on YouTube is a great space to engage with your viewers and build a dynamic community. It's an open forum where you directly talk to them.    If your audience asks questions, respond to them. For any compliments you receive, make sure you thank them gracefully. You can like these comments to show some appreciation. Of course, there will be some trollers who will leave nasty comments. Instead of feeding them, take the high road and respond professionally.    There are two reasons why it's important to engage with your audience for your channel growth. First, you get to build a rapport with them. Second, YouTube favors videos that get more engagement. From an SEO perspective, having more comments can translate into better ranking and views.
5. Leverage Automation Tools
Publishing content consistently is important to growing your YouTube channel organically. With automation tools, you can make some of the processes involved smoother.    You can schedule posts in advance so that you don't have to be constantly involved in the publishing process. Some of these platforms also make it easy for you to share your content on other social media platforms. 

6. Host a Giveaway
Everyone loves getting free products. That's why giveaways are such a crowd-pleaser. If you want to get more subscribers and boost your views, you should host a giveaway on your YouTube channel.    To make sure your giveaway is a successful one, here are some best practices that you should follow:  
Follow

YouTube's policies

for hosting contests.

Give clear instructions on how to participate in the contest.

Mention the deadline and the date when you will announce the winners.

Give a gift that is related to your brand.
Keep in mind that you should pick a gift that is proportional to the amount of effort that people will have to put in to participate. If it isn't good enough, you may not see a good participation rate. To boost participation and increase your reach, you could collaborate with influencers who cater to the same target audience as yours. 
7. Create Playlists On Your Channel
The more YouTube videos you create, the harder it gets for people to navigate through all that content on your channel. One way to make this process easier is to group similar videos in playlists.    Not only does it make your YouTube channel look more organized but it also improves the chances of your audience binge watching your content.
8. Make Live Videos
Live videos are all the rage on the internet. They enable users to engage with you in real-time and feel more connected. If you want to get more engagement on YouTube, you should create more live videos.   The best part is you can experiment with different content types for your live videos. Some of the things you can try for YouTube Live include:  
Product tutorials

Webinars

Q&A sessions

Behind-the-scene videos
9. Run Paid Ad Campaigns
To get more visibility on YouTube, running paid ad campaigns is always an option if you have the budget for it. Here are some of the different ad formats you can try for your paid campaigns on YouTube:  
Overlay Ads:

These ads are available on desktops. They appear on the bottom side of a video in a semi-transparent manner.
Skippable Ads:

These ads appear before a video, during it, or after you have finished watching a video. A few seconds into the video, users can skip these ads.
Non-skippable Ads:

Non-skippable ads are the same as skippable except users can't skip them.
Display Ads:

You can see these ads on the sidebar on the right-hand side of the video. They are available on desktops only.
Sponsored Cards:

These cards get displayed within videos that are relevant.
Bumper Ads:

These non-skippable ads can only be six seconds long. They appear before a user can start watching a video.
Use all of the above-mentioned strategies simultaneously to maximize the growth of your YouTube channel. No matter what you publish, it is important to make sure that your audience can find it easily. That's the first step for your YouTube marketing strategy. After that, you should aim to get them to stick around and explore content on your channel. But don't expect quick results. Patience and persistence are the keys to finding success with YouTube marketing.
Author Bio:
Gaurav Sharma is the founder and CEO of Attrock, a results-driven digital marketing company. Grew an agency from 5-figure to 7-figure revenue in just two years | 10X leads | 2.8X conversions |  300K organic monthly traffic. He also contributes to top publications like HuffPost, Adweek, Business 2 Community, TechCrunch, and more.