Singapore has always been an active and preferred tourism hub owing to its diverse culture and exotic places. The country has managed to attain a distinctive position in the global market despite significant disadvantages. Tourism is a substantial source of revenue in Singapore. People visit the country for its picturesque islands and technological marvels. 
Indians have always shown an affiliation with Singapore due to its proximity to India and diverse tourism attractions. A study states that over 55% of people visit the area for tourism while nearly 17% visit to meet their family and friends. With a strong Indian population in the region, this fact is not surprising. However, Singaporean authorities are strict about the regulations regarding Singapore visa on arrival for Indians. 
The country has an agreement with a few nations across the globe to provide eVisa. Though Indian nationals can avail of this benefit, it is essential to understand the distinguishing factors on this subject. For instance, a Singapore visa on arrival for Indians is not applicable for diplomats. The country offers various types of visas based on the purpose of the visit. In this article, we will discuss the unique types of visas and some precautions to undertake while visiting Singapore.  
Indian nationals should need to apply for an eVisa before visiting Singapore. The Ministry of foreign affairs website contains detailed information regarding the process. Travellers are expected to fill an online form and submit it with relevant documentation. Here are the common visas that are provided by the authorities. 
Tourist Visa: This is one of the most popular visas availed by Indians. People can obtain this visa for tourism as well as visiting their loved ones. They will have to fill an online form and pay the processing fees. This visa has a validity of 30 days. It can be extended by providing a valid reason to the local embassy. 
Employment Pass: Singapore has abundant employment opportunities for Indian nationals. This motivates them to apply for E Pass or S pass based on their qualification and salary. Professionals and skilled personnel will be given an E pass while mid-skilled labour will be offered an S Pass. The latter has a validity of 2 to 3 years. Applicants will have to provide proper documentation like an appointment order to avail of this visa. Singapore visa on arrival for Indians is not applicable in this category. 
Entrepreneur Pass: Singapore's rich market and business scope motivate Indians to start their own business or partner with a local firm for various ventures. These people are given an Entrepreneur pass or Entrepass. 
Student Pass: This is given to students planning to pursue their higher studies in the country.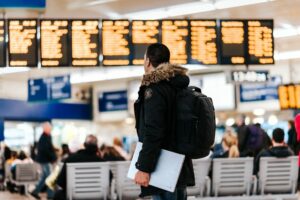 Additionally, the Singaporean Government offers other unique visas for people who do not belong in any of the above categories. It includes
   

Personalised Employment Pass

   

Miscellaneous Work Pass

   

Dependent Pass

   

Business Visa
Indian nationals can apply for the visa through the Immigration and Checkpoints Authority website. It would be prudent to carry the e-Visa and a passport with minimum months validity during your travel. Another essential element to consider while travelling is travel insurance. Though this is not a mandatory document, it would be imperative to secure your journey. It would be advisable to take all necessary precautions to protect themselves from unforeseeable circumstances. Though Singapore is a safe region with friendly people, you can never be too sure. This includes delayed or cancelled flights, lost baggage, sudden medical emergencies, accidents, etc. Though the country does not offer Singapore visas on arrival for Indians, they do recommend travel insurance. Travellers can check the best options with a credible insurance company such as Care Health Insurance.