Many homeowners are aware of the indoor upgrades that bring the highest ROI. But when it comes to adding value to your home, exterior upgrades can be just as effective. That said, it's important to note that not all outdoor improvements are worth the time, money, and effort.
In order for you to produce a great return on investment, it's important to familiarize yourself with those upgrades that will make your home not just more valuable but also more welcoming and enjoyable overall. With that in mind, here are five backyard renovations that will help you sell your home for top dollar.
Add a patio deck
When looking to boost your home value, you want to observe your property from buyers' perspectives. Homebuyers yearn for outdoor spaces that will encourage them to spend more time outside instead of being cooped up indoors. This is especially true these days as many of us are staying at home more due to the ongoing pandemic.
As for the project itself, it can be a DIY task or something you can leave to the pros. If your goal is to save money while simultaneously boosting property value, consider taking the DIY route. Decide which features your patio deck will have, gather some inspiration online, and get building!
Bring your pool deck up to date
A swimming pool can be quite an attractive feature to potential buyers – especially the one that's well-maintained. The demand for pools has increased quite significantly in recent months, mostly due to the onset of pandemic and individuals staying more at home than usual. This is great news for homeowners in the Sunshine State looking to boost property value by updating their pool area. If you're looking to make your swimming pool your selling point, it's definitely worth exploring what experts for Marble pool paving Florida have to offer.
Not only is marble known for its durability, but it's also an elegant add-on. This, along with being the coolest natural stone alongside travertine, makes marble deck pavers the ideal choice for updating your pool deck. They'll give your pool area a deluxe makeover while also making your home more valuable.
Build an outdoor kitchen
Another effective exterior improvement you can make to boost your home value is to build an outdoor kitchen. In fact, this is one of the first things that spring to mind of many when talking about valuable outdoor upgrades. That said, in order to ensure the highest ROI, it's important that you consider how functional your outdoor add-on will be. Outdoor kitchens that add the most value tend to be the ones that can be used year-round or at least three seasons per year.
Factor in everything from counter space to how you're going to keep it cool in summer and warm in winter. A fire pit would come in handy during colder nights, while a ceiling fan would definitely boost outdoor comfort in summer. Just make sure your outdoor kitchen is accompanied by an outdoor seating area, especially if you host larger gatherings regularly.
Install a privacy fence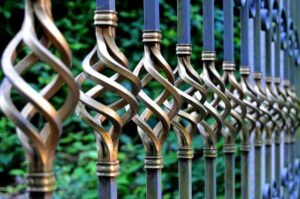 The pandemic has forced us to spend more time at home than we usually would. As a result, outdoor spaces became our sanctuaries where we can get away from the noise of the outside world. This is when many homeowners started looking for solutions that offer a sense of privacy in their own backyards.
While privacy fences present the most popular solutions for blocking neighbors' views, some homeowners are turning to more budget-friendly alternatives. For instance, some of them are relying on plants to add a cost-effective privacy layer (think trellises and potted greenery). Others, however, are getting the best of both worlds by installing decorative fencing along with greenery.
Invest in a luscious landscape
Landscape design plays a vital role in the way potential buyers perceive your property. Unfortunately, many home sellers miss out on this amazing opportunity to sell their homes faster and for more money. Rather than skipping this important part and potentially driving potential buyers away, consider investing in a luscious landscape.
From flowering shrubs to sizable trees to garden pathways and low-maintenance plants, simple landscape upgrades go a long way in boosting a home's curb appeal and value. While they may set you back several thousand, these backyard upgrades bring an 80% ROI, meaning it's money well spent.
Wrapping up
There's no doubt that making your property attractive is essential for impressing potential buyers. But some outdoor upgrades do so much more than just refresh your yard. Some of them – like the ones mentioned above – go a long way in boosting your home's value, so make sure to factor them in when planning your future home renovations. Not only will they help you recoup the money you've spent on indoor renovations and increase your property's value, but they'll also help you sell faster.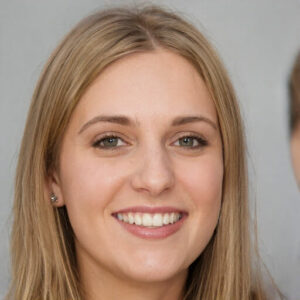 Eve Anderson is a marketing specialist turned blogger. Interested in sports and exciting travel destinations. Love to share content that can inform people.