People often have some misconceptions when it comes to the question of hiring an interior designer. The first thing that comes to mind is the cost of hiring one. However, take into account the expertise of one professional interior designer. Additionally, consider the fact that they can make your dream home come to life in a short time and without too much trouble. If you were, for instance, to design your home or some parts of it, you'd need a lot more time, nerves, effort, and probably even money. This is so as if you're not a professional, you're not really sure where to start, what to do first, and where to look for the good stuff. 
First things first, one of the common reasons to hire an interior designer includes moving into a new home. It is especially needed if you dislike how the house is designed overall.  Moreover, when thinking about doing some major or even mid-level renovation projects, it is always advisable to hire a professional to help you achieve your goal. Also, you can seek such help when you want to change something but you're not sure exactly what. You just know what feelings you want to evoke upon entering a certain room. For a good interior designer, that's enough to know where to start. That's because interior designers have a sixth sense – an eye for an aesthetical appeal. 
1. Moving into a new home
Moving into a new home is a big step for any family. And in order to be able to fully enjoy your new home, you need to like it. I mean really like it. Before hiring an interior designer, you should first assess the looks of your new home. Think about all the things that you don't like. Perhaps search for some ideas online about how you'd like your new home to look and what kind of vibe you'd like it to have. You don't need to have all the details figured out right away, some basic ideas will suffice. When you consult an interior designer and show them some examples you found online, they'll be able to make an outline for you. It is surely going to be even better than you have imagined it. 
2. Big renovation endeavors
Big renovation endeavors such as backyard renovations that will boost your home value are certainly one of the things you need professional help with. Other big renovation projects include painting, laying out new porcelain tiles or hardwood boards, among other things. If you don't have experience in doing these things, then it's definitely better to leave it to the pros. It's simply not worth the time, effort, and money you put in. And there's always the risk of imperfections, especially when doing something for the first time. 
3. Mid-level renovation projects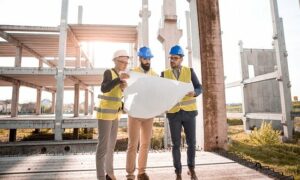 Even though you might think that you can do some mid-level or even minor renovation projects on your own, think again. For instance, buying new furniture is perhaps something you can do on your own. If you have a good eye and if you are able to match all the pieces to work together perfectly. However, when it comes to choosing a new countertop or cabinetry, it would be perhaps better to consult a pro, as they have a lot of resources available. Besides being beautiful and visually appealing, a design also needs to be functional. For instance, an interior designer might suggest a quartz lookalike countertop instead of a marble one for people who cook every day or almost every day.
4. A much-needed change
You are probably familiar with this feeling. It's when you don't really like a certain part of your home, but you don't really hate it. Basically, you'd like to make some changes, but you're not really sure which ones. This is a situation when having the help of a professional means a lot. 
5. A professional eye
An interior designer probably has something that you (as well as most other regular people) don't have. And that's a professional eye. Their brain can create an image in their head where everything is in perfect balance and accordance. Interior designers have the ability to create a different, more suitable layout, to add and combine different patterns and to mix and match colors as well as all kinds of accessories in their heads. They can visualize it vividly. While, on the other hand, you perhaps can't until you see it live (and spend a lot of money on it). 
Interior designers are creative people who can be of great assistance. When it comes to arranging people's homes and creating a certain vibe, they are difficult to match.