Have you noticed that your shopping trips start to cost more than usual? Ever since the pandemic hit people have been shopping more frequently and with less care. Impulse buys have skyrocketed as the lockdown made everyone stay at home and easily reach out for their phones and computers, in search of a new "necessity". If you've suddenly realized that you need to improve your shopping habits and start saving instead of wasting money, we have a few tips that will help you out. 
Keep a log of all your monthly purchases
One of the best ways to keep track of how much money you're spending each month is to write every expense down. Having a diary where you'll write all of your incomes and expenses will allow you to monitor your funds more efficiently. You'll have all the necessary insight into your expenses that will help you plan your future purchases much better.
Look for coupons
Coupons will save you significant amounts of money, thanks to all the discounts they offer. Make sure you check out online coupon offers and look for them in your local newspaper. Subscribing to newsletters will also give you the chance to find out about promo codes and coupons for your next Christmas purchase or a regular monthly grocery shopping trip.
Shop at trustworthy websites
Considering online shopping has become more popular than ever before, you will need to pay special attention to scam websites. Instead of trying out unverified websites with very few reviews, go for those that everyone knows about and stay safe from cyber scams. If you're not sure where, to begin with, one thing is for sure, you can always rely on Shoppster for safe online purchases. Having been around for years, Shoppster will always be there for you to offer the best deals and secure online shopping. You will never have to worry about paying for goods that will never be delivered to you or paying for a set of cookware only to receive a pair of socks, for instance. 
Set a monthly spending budget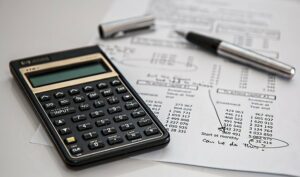 Is your money getting away from you faster than ever before? Keeping a diary of your expenses will help you control how much you spend to a certain point. You will be aware of your expenses, but the one thing that will help you stop spending as much as before is a spending limit. Set aside a certain amount of money each month for the food and other essentials, and do your best not to cross it. Make sure you don't exceed the limit unless there is an emergency.
Wait for sales
When you don't need a certain item urgently, you can give yourself the luxury of waiting for sales before you shop for it. Black Friday deals and Boxing Day discounts are some of the biggest offers of the year, and they will potentially save you tons of money. End-of-the-season sales and mid-season online sales are perfect for clothes shopping. However, remember that you'll only save money if you're shopping for stuff you already have on your list. If you decide to add an item into a cart just because it's 50% off and you don't need it at the moment, you'll be spending more money than planned.
Final thoughts
Shopping can become many people's favorite pastime, but it can also be expensive. If you're having trouble spending reasonable amounts of money, make sure you have all of our suggestions memorized before you go on the next shopping spree. Start a diary of your expenses, shop on trustworthy websites, wait for sales, look for coupons, and set a monthly spending budget to improve your shopping habits.