The business has transformed our society into an age of fulfillment. Customer satisfaction and loyalty are not just about quality or price like it used to be in the past; it is more to do with the experience a customer has with ordering and receiving their product.
Since the last two decades, ecommerce has progressed significantly and is growing at a rapid pace, which can be easily seen in print on demand eCommerce stats. It has become more essential to stay ahead of the latest online shopping trends to continue boosting sales and conversion rates.
New generation retailers should give more importance to the customer's desire for genuine offers and accept changing consumer expectations. Today's consumers also believe in protecting the environment and restoring it, so more attention is for recycled products.
Let us discuss 12 latest ecommerce trends that are serious game changers.
1. Unstoppable Online Sale
Online sales are becoming more popular, and sales are projected to increase from 1.3 trillion in 2014 to 4.5 trillion in 2021(Statista,2019). That means a triple increase in growth for over seven years. The increase in online shopping can be due to the following factors:
The comfort level is provided for online shopping.

 An increase in trust level that online buyers have

Improved user experience

Websites are made more customer-friendly.
Secure more online business by translating your website so that you can connect with customers in their own language. However, be sure to use a reputable translation services agency to ensure that your multilingual site is as effective and accurate as possible.
2. Ecommerce Stores Through Social Media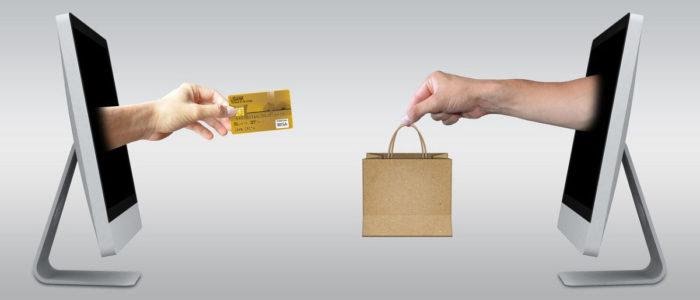 Social Commerce sells products without any intermediary through social media networks. It is a more trouble-free way for customers to purchase the products they want and need. Social Commerce is said to be the future of digital sales. At present, you've only Facebook's shoppable pages, Instagram's buy button, or Pinterest's buyable pins, and Twitter had to face many challenges that they gave it up.
3. Immersive Virtual Reality And Augmented Reality
Mostly, VR and AR are used in gaming or learning applications. AR gives a mesmerizing experience during shopping, which leads the customers to choose the product from a virtual store (similar feel to shopping from a store but from home). Virtual reality provides the images or videos of a particular product, like viewing them in 3D. It gives a better perspective of the product with a 360-degree view. Both AR and VR change the way customers shop and come up with excellent user experience.
4. Personalized Online Sales Experience
The personalized online experience has a powerful or extreme impact on advancing customer relationships. Daily, the consumers are loaded with emails, messages, and Slack messages. Brands that invest in personalization tactics to make the online shopping experience a better one will stand out from the rest. The trends and tactics included are:
personalized messages via email

giving the right information to the interested consumer group

offering relevant discounts

engaging the customers through video content that will strengthen the bond with the customers.
5. Prioritize Sustainability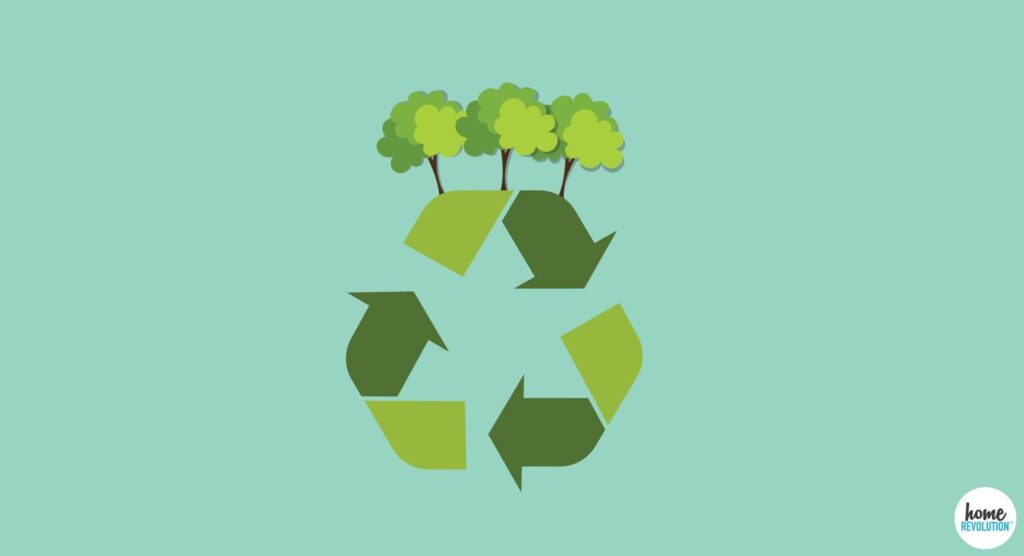 Product sustainability is becoming an increasingly important factor for consumers in buying decisions. Many ecommerce packaging materials are harmful to the environment, but in this new decade, the companies are coming out with innovative sustainable packaging solutions. Consumers also see significant benefits for themselves while purchasing these products, like offering products that are durable, economical, and harmless to health. and they are ready to pay more for these packaging materials.
6. AI And Chatbots To Replace Humans
A chatbot is an artificial intelligence(AI) that encourages communication with a user in a natural language through the internet, mobile apps, or messages. AI can be useful to perceive the reactions of customers to the product or service purchased.
Chatbots for ecommerce is designed to:  
Guide a customer during the purchase.  

Offer product guidance as per the buyers' interest.  

Provide 24/7 customer support.
7. Growth Of Mobile Commerce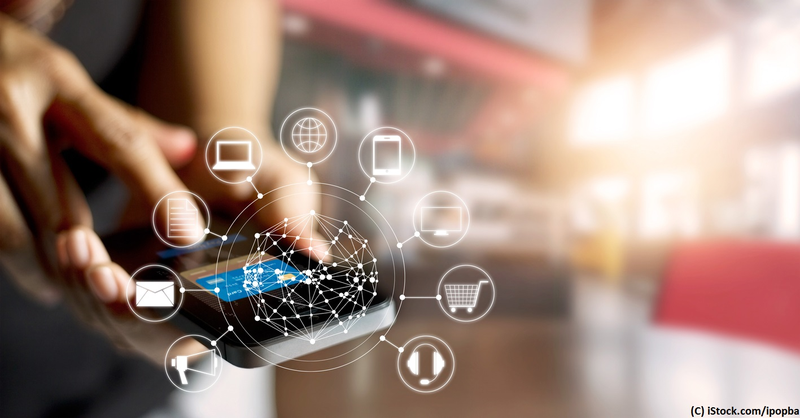 Mostly, ecommerce growth has been due to the increase in the usage of mobile devices. The people not only shop online but also use their mobile devices to browse or research before making up their mind about their purchase. The consumers feel more comfortable shopping on mobile devices as trust in online shopping is increasing. Consequently, more sites are now optimized for mobile use. It is, therefore, made sure that not only your website but your online store is also optimized for mobile devices. Thereby, you are making ecommerce more straightforward and more accessible for a broader audience.
8. Growth in Voice Commerce
Voice Commerce is a non-visual experience; that is, the customers have to select their products by providing a verbal description of what they want. Purchased products through voice commerce are usually low-value products such as food items, low-cost electronics, and home-ware products. Voice shopping is perfect for multitaskers; it is hands-free as it does not require a keyboard nor a mouse. Voice technology needs more development and support for more languages and accents. 
9. Ecommerce Product Videos
A video gives a better understanding of the product and demonstrating how to use the product along with a descriptive catalog urging the users to purchase. Interactive videos provide users with the ability to interact while watching the video. Buyers can post the videos of the products and share them with their social media networks, which enlarges the product's reach to a broader audience. 
10. Subscription Services
Online Subscription services will continue to emerge as the key players in the near future. The online subscription services have impacted the ecommerce industry from fashion to entertainment (think about Amazon Prime and Netflix), and even food industries adopt this approach into their overall operations. The benefits of running an ecommerce subscription service include:
Offering a valuable subscription service will enhance your ability to retain your customers gradually.

An ecommerce subscription service can also increase your ability to forecast future sales and revenue numbers.

Running subscription services also means a ton of opportunities to attract them throughout their subscription period.
11. Shopping Made Easier Through Social Payments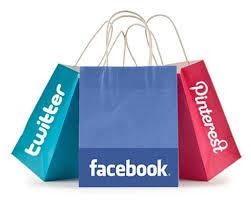 Social Payments allow users to make payments by transferring funds through social media. Almost all the social platforms have made their versions like Apple pay, Google wallet, Facebook payments, Twitter Buy, etc. These payment methods work similarly to the digital bank account model. Social payments are one of the popular ways to exchange money. 
12. Cognitive Supply Chain Management
At the early stages of business, setting up an ecommerce site with the products to sell and having some other person to manage inventory, shipping, and returns may be the more reasonable option. Here is where the supply chain strategy becomes essential — some basic concepts related to supply chain management includes:
Product Sourcing – locating a source of products to sell that you do not manufacture yourself.

Dropshipping – transferring customer orders to another company, who fulfills the request by shipping the items directly to the customer on your behalf.

Wholesale suppliers – providing items at the wholesale prices from the manufacturers.
An e-commerce business depends upon its sales. That is why sourcing is a significant activity in the market of e-commerce.
Conclusion
Take advantage of these ecommerce trends and the advancement in technology and changes in consumer behavior. Whichever ecommerce trend you adopt, aim to improve the shopping experience for your customers. Here is where an ecommerce platform comes to picture; the primary focus here is on user experience with the product.
Ecommerce helps manufacturers open new channels to reach the end customer without spending too much on expensive advertising. While an entrepreneur running an ecommerce website can reap the profit from using an efficient strategy to reduce cost on logistics and by making exclusive and competitive relationships with manufacturers.
As an ecommerce owner, one has to embrace what suits their business needs. The better the user experience, the better-improved sales.
Ecommerce has become unstoppable because websites have been made customer-friendly. Improving customer experience is astonishing for the customers. Exceptional customer services, improved logistics, lower prices, a customer-friendly site increases customer satisfaction. 
About the Author
Harsh Zavery is a Social Media Marketer at Techwyse. He enjoys catching up on the latest news in technology and sports. When he isn't working, you can find him riding his bikes or having his favorite Chocolate Truffle Cake. You can reach out to him on LinkedIn.