Preparing to launch a website can be an exciting time. Think about the website requirements, style changes, and design implementations. It can be daunting, especially if you haven't come up with a list that correctly tracks your tasks. 
You might miss a critical step for a successful website launch with so many moving parts. That's why you need to streamline the work that needs to be done. This post will discuss what you need to do before launching your site to ensure that you don't miss out on anything.
Designing Your Website
Your site design is one of the biggest considerations you need to focus on when launching a site. So, it's essential to get your design right.
You also want users to have a good experience when visiting your site. 
Doing so will make them come again in the future and build your existing user base. The following is a list of elements that you can focus on to make your site look good.
1. List down everything you need
One of the first things you need to do is lose all the critical items that need to be checked on your site. These include your content (blog, pages,) design (layout, images,) site features and functionality (buttons, sliders, sign-up forms), and other technical aspects. 
You should also clearly define what needs to be done. You need to proofread your content. For images, you need to ensure that they're the right size and are optimized. You need to ensure that links go to the right pages for links. For the site speed, web pages should load quickly. 
2. Ensure that the site is mobile-friendly
Today, most internet users access the internet via mobile devices like tablets and smartphones. Since these devices are touch-enabled, the way users interact with them is different from the traditional keyboard and mouse experience. 
Designing your site for tablets and smartphones means that your icons, menus, and paragraph structure accommodates smaller screens. 
So, it's a great idea to test your site to work with as many browsers and devices prior to the launch.
If you can fix any issues before you go live, you'll be much better off if you do these fixes and redesigns when users start to visit. 
Here are some additional tips:
Keep the calls to action in the front and center. 

 Keep menus short and sweet. 

 Streamline the form menu. 

Don't let users pinch-zoom

Make your product images expandable. 
3. Try to stress test your website's user interface
Your site's interface plays a key role in the user experience. Therefore, you should make the browsing process as smooth as possible, with simple navigation and search. 
Users don't need to overthink if they're trying to find something on your site. 
4. Have a clean design
One of the most important things that you need to remember in the web development process is to create a clean and appealing design. 
According to Sytian Productions (website developer in the Philippines,) we always tell clients that a clean design focuses on the brand value and content rather than distracting graphics and large blocks of text. 
More often than not, customers associate web designs with the quality of a company and product. Therefore, a clean design is crucial in providing site visitors with a positive user experience and encourages customers to return. 
5. Get a support team
Someone from your tech team should be helping you before your launch. Or you can get in touch with a third-party provider, letting them know about your launch. 
If there are any issues, you can immediately get in touch with your support team. 
6. Use Proven SEO techniques
If you want people to visit your site, you need to do some SEO work to make it happen. Use appropriate SEO techniques such as unique page titles and meta descriptions for the launch. You also need to set up a link outreach plan, which includes ways to amplify your launch and create buzz around your products to make it a success. 
7. Check if your site is secure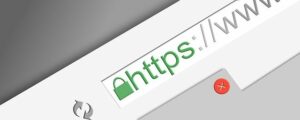 Google will show a "Not Secure" warning for sites that runs over HTTP. To avoid scaring potential customers, install an SSL certificate on your site. Similarly, you might also use free online checkers and see if anything is missing with your certificate. 
You should take site security seriously from the get-go. Your admin area should be as secure as possible to avoid malicious bots and hackers that might compromise your site security.
Over to You
Anything can go wrong, even on the day of your launch. You need to ensure that you and your team are ready to fix any glitches. 
Even if you didn't get everything working 100%, you could quickly build and test things as you go. Remember that these tips and ideas shouldn't be limited when launching your new website. Good luck!