Stalking someone on social media is probably something you've been guilty of at some point. That's not surprising, given that almost everyone today has their own accounts online that you can view and check when you want to.  
Instagram, for instance, is a popular social networking site where people upload photos and videos. You can easily look up someone's profile to see if they're active on the platform. Or perhaps, you want to check on an ex out of curiosity and find out if they're dating someone new. And since people spend a lot of time on social media, it's now possible to find what you need by simply taking a peek at their accounts. 
So, if you're planning on stalking someone on Instagram, it's best to arm yourself with stalking skills and tips that can help you carry out your plan without the person knowing that you're checking them out. Here are some tips you could use: 
Use A Private Instagram Viewer 
It's not uncommon for users to make their accounts private to control who has access to anything they share online. And if the person you're stalking happens to have this account setting, you won't be able to view their posts and stories unless you follow their account. Of course, this involves sending a follower request, which is probably not a good idea if you plan to stalk the profile anonymously. 
Additionally, what you need is more than just access to the account. You also want to be confident that the person won't know you're checking or viewing their profile. And perhaps, one of the best ways to make this happen is to use a private Instagram viewer specifically designed to bypass the security protocols set by the social media platform so you can remain incognito while doing your thing. 
What's more, installation is simple and easy, and you can use the app immediately after downloading. And on one note, these apps are helpful not just for stalkers but also for parents who want to monitor their kids' online activities without being too obvious. 
Another easy way to stalk someone on IG is to create a fake account that you can use to add or follow anyone with a private profile. Some people prefer to keep one and call it their second account for sharing memes, quotes, and other non-personal stuff online. And well, another purpose of the fake or second account is for stalking someone anonymously.
There's really no trick around this tip because you're basically just following the person you want to stalk, but with an account that won't give away your real identity. This works best if you want to stay updated about someone's life and whereabouts discreetly. Just make sure you won't be using a newly-created account with an empty feed because that might be a red flag for some people who want to keep their privacy on Instagram.
In addition, use a username that's most likely to be accepted as a follower. It's better to use something connected to that person to increase your chances of getting approved. For example, if they're into basketball, your username can be something related to the said sports. You can also post photos and quotes related to basketball, so they'll know it's not a dummy or fake account that you have.  
Stalk Using A Friend's Account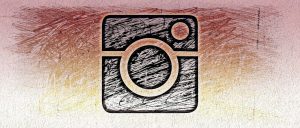 If you don't have a fake account and don't feel like using a private viewer, you can consider using a friend's account when stalking a profile on Instagram. However, be sure to ask a friend you trust enough to keep your secret. And, of course, that person should also trust you enough to let you use their account for purposes. 
Borrowing a friend's profile should work if you're trying to view someone's Instagram profile once or twice. If you plan on lurking around more frequently, this tip might not work since you won't be together all the time, and you can only stalk someone when your friend is around. 
Conclusion 
Stalking someone through social media should be harmless, especially if all you want is to know them better or be updated on what's keeping them busy. Don't worry, because even when they have a private or restricted account, there are still ways you can try to stalk that person on Instagram. You can use a private account viewer, create a fake account, or use a friend's IG account to do your thing. 
Whichever stalking techniques you decide to use, it's crucial that you know your limits to avoid any future complications. Ultimately, it's best to respect other people's privacy, particularly if you plan on becoming a part of that someone's life and routine.