While there are a variety of methods for merging PDF documents, we feel that using an online PDF combiner is the quickest and easiest.
This article will teach you how to use the PDF Combiner or Merger and how it may help you create a good E-Book while also improving your productivity and reducing your burden.
 What is an E-Book
An E-Book usually referred to as an electronic book, is a digital version of a book that can be read on any modern digital device.
E-Books are essentially digital documents that may be accessed on a tablet, smartphone, or computer.
While other types of files (such as word documents) may be accessed on digital devices, eBooks have certain characteristics that make them stand out.
Here Is A Complete Guide On Creating an E-Book
Select A Platform To Write 
There are several sites that you may use to write your ebooks.
Microsoft Word Online, Google Docs, and other online services are two of the most basic and typical platforms for producing practically any sort of text.
Although Microsoft Word Online and Google Docs are not expressly designed for writing, they will suffice if you do not want to go full out.
If you want to use the general platforms and want the real stuff, go for something like "Reedsy Book Editor" "Visme.co" or "LibreOffice" for your writing needs.
Modern technologies have also considerably improved productivity and efficiency when it comes to writing.
"Grammarly," "Plagiarism Tool," "Cliché Finder," "Word Counter," "Character Counter," and other writing tools are available on the internet for anyone to use for any related tasks.
Start Writing and Structuring
This is a part of the E-book creation stage that requires quite a lot of focus and form. 
It is vital that the writer carefully utilizes the space and time to craft an e-book and plan its structure accordingly. 
In order to make things easier at this stage, you can use the service of a word counter online tool
that can not only count your words but can also give you a count on characters, characters without spaces, number of sentences, number of pages, and most importantly the word density.
The word density helps the writer check the same number of words that he or she has used in the content. 
This assists the user in the writing and helps them to avoid the same words being used again and again. 
This in turn really enhances the efficiency of the writer's content. 
 Use a PDF Combiner to Organize and Arrange Your E-book Pages
It can be quite hectic in order to arrange and organize different split pages of your book. 
To solve this problem and fix all the pages in the right place and organize them into a book you can utilize a PDF merger tool to merge PDF online.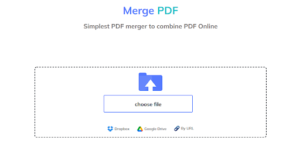 The website's main page features a box or defined space in the center.
You can either drag or drop files from the ("Finder" for MAC) or ("File Explorer" for PC, Laptop) window into the designated file upload area or you can click on it.
If the pages are not in the order you want, you can rearrange them.
Select Merge Files from the drop-down menu once you have uploaded your desired files.
After the merging procedure is completed, you will be able to see the results.
You may quickly download the combined files after the entire procedure is finished.
This is not just a step, but also a reminder that before you do anything further, you must complete all of your work and ensure that it is thoroughly proofread and revised, if necessary.
Anyone can make mistakes and especially if you are writing hundreds of pages of content every other day. 
In the event that incorrect files were accidentally merged, the user has the option to repeat the operation so in order to make sure that there is no room for any mistakes at all.
Why Create An E-book?
E-books have a lot of potential for both writers and readers.
They can really change the game for a writer if done properly. 
E-books can provide several advantages not just to readers but also to authors.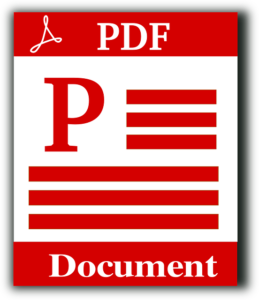 Here Are A Few Positives Of Writing An E-book.
Outreach Increases Greatly
Self-publishing an eBook is an excellent idea for anyone who wants to share their ideas with the world.
It is quite easy to do and well worth the effort.
Emerging writers can extend their following by publishing their eBooks online because eBooks are freely shareable and available to users.
They are also a great way to gain confidence in your subject matter and improve your writing skills.
You can convert your target audience into leads if you figure out how to do it correctly.
You may speed up the lead conversion process by doing so.
Develop An Impression of Your Work In The Market
E-books are becoming more popular in marketing campaigns.
Because content is the cornerstone of inbound marketing, the quality of that content may make or break an inbound marketing effort.
In the inbound phase of any marketing effort, ebooks are invaluable resources.
Ebooks are one of the best methods to raise brand recognition and provide a lot of value to your target audience, especially if you are in the process of delivering them something that they would find useful.
Adds A New Stream of Revenue 
Ebooks are one of the most lucrative methods for a writer to make money.
Ebooks may be a lucrative source of income, but you will not get paid right away for your work once it is published.
As an advertiser, creating an eBook gives you the opportunity to provide your readers with everything they want in one place.
If you have instructional and trustworthy quality content, you will attract visitors to your website and generate potential leads for your business.
You may also generate money from your ebooks in a number of ways as a digital author.
While direct sales are the most popular method, you may also make money by using a number of content monetization strategies.
Paywalls, for example, can be used to limit access to your content to those who have paid for it.
Alternatively, you may employ advertising tactics to enable relevant and contextual online advertisements on your website, allowing you to benefit from click-throughs and other forms of audience interaction.
Where to sell your E-book
There are many online platforms where you can sell ebooks, and Payhip is one of the highest-rated platforms for this. Payhip has a forever-free plan that allows you to create your own fully-customizable website where you can sell your e-books and enjoy features such as instant file delivery, PDF stamping, download limits, and more.
Makes Your Work More Valuable
Creating an eBook to educate readers allows you to expand your knowledge, establish your expertise, and improve your writing and editing skills all at once.
Ebooks are a fantastic opportunity for a writer to broaden his or her horizons.
The writer can experiment with new subjects, styles, and categories of writing, or just learn more about books if they have not previously.
Printing a physical book requires a significant amount of money and resources.
The cost of creating an eBook has dropped considerably thanks to eBook creation software.
Another benefit is that the cost of creating, editing, and promoting an eBook has decreased.
You will not have to deal with marketing or distribution companies to sell your eBook, which will save you thousands of dollars and a lot of time.