Are you about to start a kitchen remodel? Aside from wanting to update the functionality of your kitchen, strive toward a modern kitchen area that will elevate the look of your home. Following the latest, interior design trends will help you do that. Here, you'll find some of the dominating kitchen trends of 2022 that we warmly recommend for everyone's home. Check them out and take your pick to design a modern kitchen the entire family will enjoy.
Tiled walls
Tiles are coming back in style. If you're contemplating an edgy backsplash in your kitchen, glazed tiles will be the best option. Aside from being very easy to maintain, glossy finishes will also act as a lighting reflector, making the kitchen more luminous. Depending on the vibe you want to create in your kitchen, you can go for deep forest green or classic white. Both hues will complement the woodsy tones of brown cabinetry, for instance, as Australian interior design experts suggest.
Minimizing wall barriers
The open floor plan is becoming more prominent in interior design in Australia and worldwide, and with it, new tendencies towards erasing visual barriers between rooms. Namely, if you like the idea of having a kitchen separated from the living room, but you still want to create a seamless transition between the areas, glass partitions will be the trend to embrace. No need to tear down the walls. All you need is a glass partition. It will allow all the light to reach the kitchen, while also offering you some alone time when you want to cook and isolate yourself from the rest of the family.
Vintage sink makeover
In 2022, we'll be seeing several throwback trends, and one of them will be the sink skirt. Use the chance to create whimsical textures and patterns, and add a touch of nostalgia to your cooking area. A new kitchen deserves new kitchen essentials, so look for top-rated kitchen sinks in Australia to add to your new kitchen design. Instead of base cabinet doors underneath the sink, introduce pleated curtains. Hang the curtain on a decorative rod and add a cost-effective accessory to your kitchen. As the fabric and colour trends change, feel free to update the skirt and always have your kitchen en vogue.
A touch of nature
Bringing nature indoors is the one trend everyone in interior design talk about. The kitchen is no exception, so strive towards anything deep forest green and brown. Painting the walls green or going for a pine green cabinet door will be an excellent choice. Alternatively, go for light green floor tiles and deep brown kitchen cabinets. The dark, rich colour of walnut is another suggestion that will make your kitchen look and feel warm and inviting, aside from trendy.
Islands take the centre stage
Kitchen islands are one of those elements that everyone secretly wants, but not everyone has room for it. If you're among the lucky ones with a spacious kitchen, you'll be delighted to know that islands and double islands are some of the hottest kitchen trends for 2022. Yes, you read it right. A pair of kitchen islands will be your next favourite kitchen element. That's especially true if you opted for an open floor plan and expanded the kitchen area.
Marble is here to stay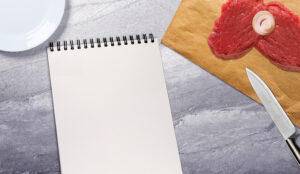 Are you a fan of marble? You'll be glad to hear that in 2022 this aesthetically pleasing trend is here to stay. From marble walls to floor tiles, countertops and cabinetry, kitchens will get that glamourous and luxurious vibe you've always wanted. Swap plain white for splashy marble and add an entirely new dimension to your kitchen with the needed dose of high-end luxury. Not only will you choose an aesthetically pleasing material, but a sustainable one, as well. Make your home eco-friendly and glamorous with a single choice.
Final thoughts
If you're looking for inspiration for your future kitchen, don't miss out on the aforementioned trends for 2022. Include some or all of them into your kitchen design to increase the net value of your home and make your kitchen everyone's favourite place to hang out. Be it for meal planning, breakfast catch-ups or evening dinner talks, the kitchen will be a much more inviting hangout area when you spruce it up with the latest trends.