Every company dreams of expanding their portfolio and client database but expanding always entails hiring more people and providing physical space for them to work. This could be pretty impractical in terms of infrastructure, resources, and budget, leaving most CEOs to go for the best possible option – hiring a trusted dedicated team that combines the best skills and commitment to the highest degree.
In an earlier article, we discussed the benefits of choosing a trusted dedicated team for your project, so here we would be focusing on what you need to consider while choosing such a team for your project. As the new year ushers in, we are all aware of the new trends and technologies that would pave the way for software development, so these tips would be greatly helpful.
Circumstances that lead to choosing a trusted dedicated team
When the present team has their hands full with projects, if there is a shortage of IT skills or perhaps, a particular skill set in your area, you can hire a dedicated team. When it becomes a challenge to hire full-time developers from your own residential country, you can broaden your horizon to incorporate uniqueness in the project, bring in original ideas and project-specific solutions.
Hiring dedicated staff is a much more economical option when compared to hiring in-house staff, as you only need to hire them for the duration of the project. There is minimal risk and the vendor manages technology upgrades.
Remember to go through the following points thoroughly when you hire your dedicated team in 2020.
1. Pick a team that is ready to communicate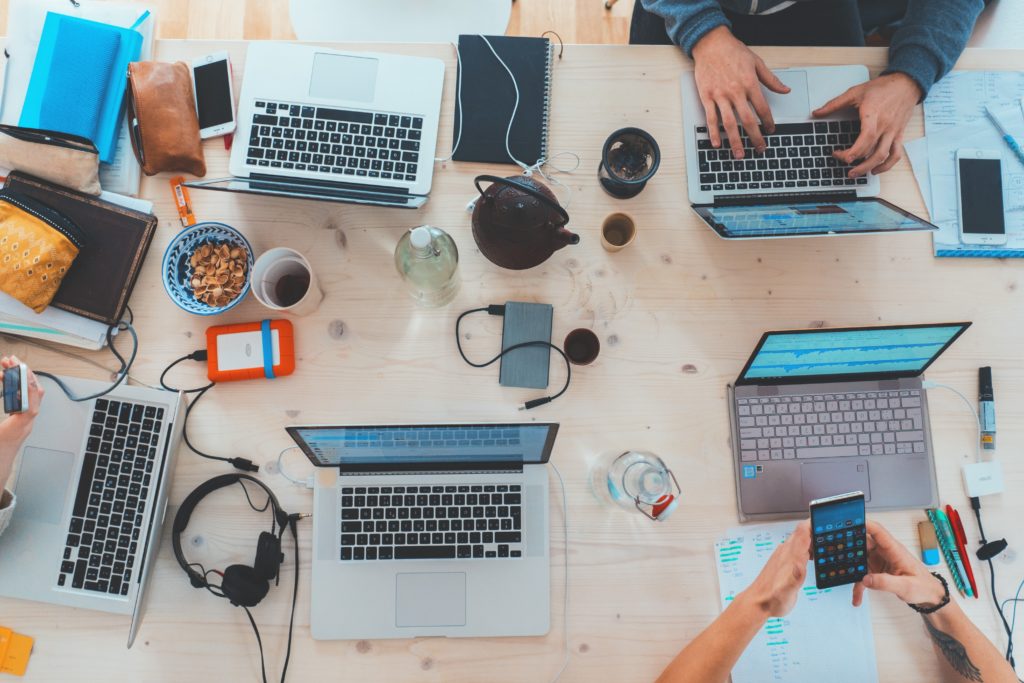 Good relationships start when communication is clear. So before hiring a dedicated team, ensure you are able to communicate with the new team regarding all aspects of the project. Of course, you need to have a strong infrastructure of software, channels and devices to communicate with the project team, and a competent project manager who effectively puts into practice all the rules of good communication. Communicating well is the glue that binds a team together, and is also the most important aspect of maintaining a good relationship with clients and stakeholders.
Cabot Technology Solutions, a reputed Product Engineering firm in India, with over 500+ projects in the realm of web and mobile solutions and account managers in the US, has proved the significance and impact of good, systematic communication with its clients and team members. It is a major USP of the company, something that has put them in good stead among their clients, thereby aiding in strong client retention and client satisfaction.
2. Be clear about why you need to hire a dedicated team
Often companies, in their haste to hire a team, fail to think and consider their business goals. If you have enough expertise and the technology within your own team, then you need not go with the latest fad and hire a dedicated team. But with the availability of skilled software engineers outside of your region, the temptation to have a great team working on your project might be great as well. Be clear on your goals before you hire, because that would help you get a better team.
Your goals could be any one or more of this:
Make use of your business processes to leverage the latest technologies in the market.
When you need to develop a product from the start, and you know what you need, but you don't have the team to do it that way.
Scale your development team to include fresh talent and skill from outside your country/area, especially if you need people with specific expertise.
3. Choosing the right vendor before choosing the team
Vendor selection is the most important aspect while getting together a dedicated team of developers. It is not easy to find a vendor that caters to all your requirements, so before hiring one, you need to spend time on research and selection. Chart the aspects that are critical for your project, so you can choose a vendor that fulfills all or most of the requirements that you may have – for example, technical expertise, scaling up the development process, cost savings, location fulfillment, the size and structure of the vendor company, etc.
Studying the qualities and capabilities of a remote vendor is really important. They must be able to scale up and handle the project, and if not within their expertise, must have the honesty and judgment to inform you if they find the project too hot to handle.
To get the initial lineup of the best vendors, you can google the relevant keywords and get hold of them. For example, the Hire dedicated developers, web developers in India, full-stack developers India, etc. would give you a very rich list of possible IT vendors and the best destinations to choose them from.
4. The vendor's hiring process
Procure a detailed view of the vendor's hiring process. You need to know how they test their talents before hiring them. If they have a foolproof way of hiring engineers, then they can be absorbed into your project after a short training period. Their process of selecting candidates and subsequent training could give an insight into their learning culture.
You can also look into the vendor's online presence and social media integration before calling them for an interview. Before signing a full-time contract, it would also be wise to assign them a small talk or ask for a work sample that would provide insight into how they perform.
5. Learning about the availability and flexibility of the vendor
Usually, you would need to hire the dedicated team right away, so the vendor must be able to provide a team with all the required experience and skills. So before choosing the team, ensure that the team you are getting at such short notice would fit the bill. Make sure the vendor can cater to your short-term and long-term requirements, and help you build a team from scratch.
You can also discuss the potential difficulties they might have had to face while putting together the team. This would help you overcome the challenges during the course of the project. An honest vendor would have no qualms in sharing this with you, especially if they were successful in coping with the challenges themselves.
6. Make the team aware of the business objectives and interests
Before hiring the team, make sure you educate them on the business objectives and interests. Their understanding and grasp of your business processes will influence a feature's implementation, selection of utilities, approaches, programming platforms, and other aspects of project delivery. This would make the team more mindful of what they can contribute to the project and attune them to the direction in which the project should move.
While hiring an all-star team would blow your budget, you could take on a deciding role while recruiting candidates. Either you can trust the vendor to carry out the entire recruitment process of screening and interviewing on your behalf, or you can interview and hire the candidates yourself. Whether you hire a core team of a few members or a large team, make sure they are clear on the company's goals before they start work.
7. Hire a great project manager; or be one
What every project needs is a great project manager. Hire one if you haven't already, and then can bring your project to life. The manager should be able to work with the team, guide the project delivery within the specified time-frame, ensure there are enough resources for the project, and maintain relations with stakeholders and shareholders. The project manager coordinates the communication process between the vendor and your company, apart from a host of other skills and duties.
8. Hire only resourceful and influential individuals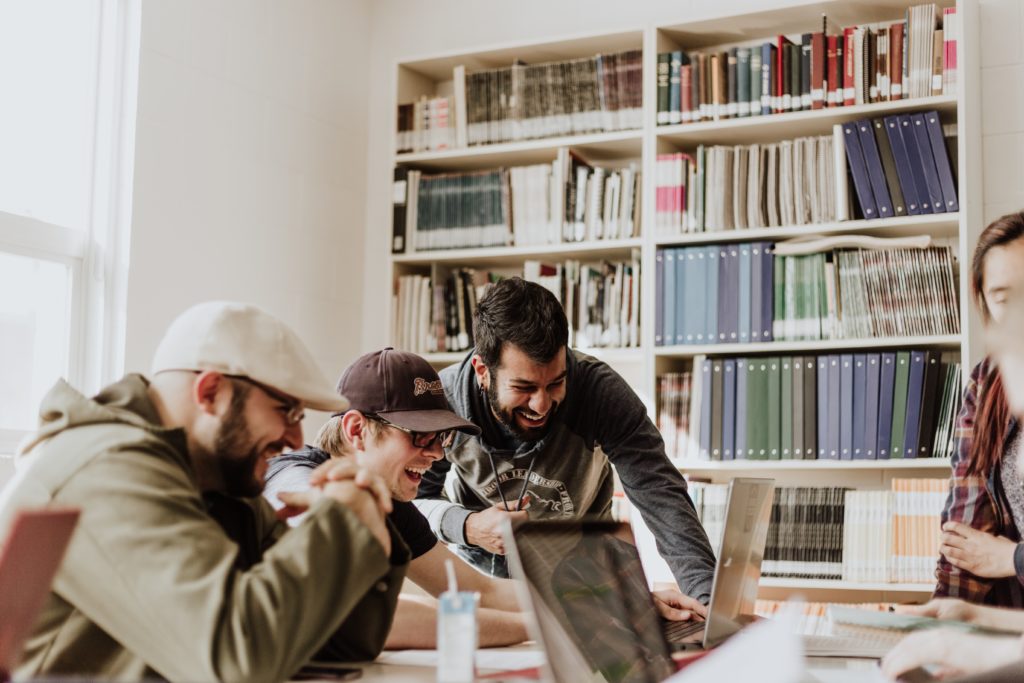 As business is competitive, it is imperative that you hire only people who are resourceful. They can innovate and have the ability to come up with creative solutions at the most critical time. If you can procure a team and a project manager who can spot challenges at the outset, and come up with solutions at the right time, the project will not suffer. It doesn't matter if you take time to hire, all that matters is that the people you have onboard are fit for the job. If the team is not resourceful, and you hire in a hurry, it will eventually put a strain on your budget.
9. Getting proactive members would be of great help
Proactive employees are always an asset to the company because they always work harder, and provide valuable insights to forward the project. They seek opportunities, even when the chances may seem slim, tackle issues as and when they arise and leave no stone unturned to improve their capabilities in making a successful product. With a proactive team, you get the right balance that would steer your project in the right direction.
10. Certifications are an asset, but it doesn't compare to skills and knowledge
Remember, Skills over Certifications. While certifications exhibit the degree of the developer's knowledge, it is very important to gauge their skill level and practical knowledge before actually hiring them for your project. As you don't have the time to train your team when you are in the middle of a crucial project, your team has to come equipped with all the necessary skills.
It would also be a good idea to get a high-performance work team over talented individuals because such a team structure would give you access to multiple skills, a combination of goals and purpose where performance ethics, talents, skills, efficacy, communication, motivation, and leadership are clear to you.
Though dedicated team members work remotely, they can be easily integrated with your in-house specialists to create new synergies. This can create a learning ambiance for your own staff, and they get to work with people with new ideas and approaches. Though the team will have their own project manager, you still hold the reins for the project.
Conclusion
While getting a trusted dedicated team would compensate for the inadequacies in your present team, choosing wisely would help you achieve your goals faster. A dedicated team would be stable and fully committed to your project. When team members leave suddenly, it could be a huge loss for the project. However, the attrition rate for your team would not be a concern for your company or the project, because that will ideally be handled by the vendor. They must have the resources and the reach to replace talent with similar tech skills.
Consider the above-mentioned tips when you are hiring talents for a dedicated team model. If you have a fixed launch date that cannot be compromised in any way, go for this option because it is the most feasible one that lets you achieve your goal in a cost-effective manner. Clients with very little know-how of the product development process can get their work done by hiring dedicated teams provided by qualified/certified vendors. Reliable service providers will guide you every step of the way.
Though Asia, Middle East, and Eastern Europe are top locations for hiring dedicated teams, you need to keep in mind the culture and language factors to ensure smooth running. Asia is probably the cheapest option in hiring, but you need to be very careful with the quality. Eastern Europe tech teams could be more expensive when compared to the Middle East and Asia, but you are sure to get high-quality developers. Each location has its pros and cons, so you need to be clear on your objectives before hiring your team.