If you're planning on buying or selling real estate in Florida, it's important to understand how things work. Here are some tips on how to avoid common mistakes and get the most from your transaction.
Prices shot up 50% higher than national home prices in the previous year
The housing market in Florida has experienced an influx of new residents and buyers in the last few years (https://www.washingtonpost.com/national/florida-affordable-housing-crisis). In addition to the increased demand, there are also higher prices for construction materials. These factors contributed to a surge in real estate prices.
The National Association of Realtors says that the statewide median price is up 15% from a year ago, and 2% month over month. This is partly due to the shortage of housing inventory. However, more properties are expected to enter the market this spring.
There is also an influx of out-of-state investors. Often, these investors are paying cash, creating stability in the market. A number of reasons can cause a deal to fall through, including an influx of foreclosures, rising mortgage rates, or an increase in inflation. However, the market is still moving quickly.
Prices have also climbed in other parts of the country. Phoenix, Arizona was among the top ten with a 32.5% price hike, while Salt Lake City, Utah was in second place with a 196% increase in inventory.
Housing inventory is higher than a year ago
The Florida housing market reported higher median prices and more inventories in October than the previous month. Home values are expected to continue to rise over the next five years. A balanced housing market is one with a six-to-nine-month supply of available homes.
Although the inventory is still low compared to a year ago, the supply is increasing. That means buyers have more options. But, it also means houses are sitting on the market longer. If a buyer is unable to secure financing, they may be forced to postpone their purchase.
Florida's housing markets are overpriced compared to other areas of the country. A recent study by the Florida Atlantic University found that nearly a quarter of metropolitan regions in the state are overpriced. These areas include Lakeland, North Port-Sarasota-Bradenton, and Homosassa Springs.
While the Florida housing market continues to be strong, it's important to remember that it's still not near 2008's bubble. Interest rates could rise and sellers will have to lower their prices to meet demand. Buyers will have to get used to these changes.
Commissions are split between the listing agent and the buyer's agent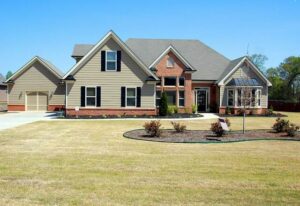 When you're in the market for a new home, you'll be faced with commissions. The good news is that they are negotiable. It's important to know what you can do to reduce the amount of money you pay to your agent.
Traditionally, commissions are split between a listing agent and a buyer's agent. Typically, you'll pay about a third of the total commission. Depending on where you live, the percentage may be more or less. In Florida, the average rate is around 6%.
You can negotiate with your agent to get a rebate on the commission. A 50/50 split is pretty typical, but you'll often see a 60/40 ratio, as well. Generally, the most efficient way to split the commission is to give each party a fair share of the work.
Common mistakes to avoid
It's no secret that buying a house is one of the biggest purchases many of us will make. And if you are planning on investing in Florida real estate right away, you can avoid making the blunders of the unwary. Here are some of the best home-buying tips you can use to get started on the right foot.
One of the most important things to keep in mind is to avoid a bidding war. In today's seller's market, sellers can be a ruthless bunch. The buyer may be lucky enough to score a coveted property, but the competition will be tough to beat. Also, when it comes to home buying, a little research can go a long way.
A good home-buying checklist includes getting pre-approved for financing, taking a look at local amenities, researching local school systems, and investigating homeowners associations. While not everyone has the cash to buy their dream house, it's not a bad idea to start looking now.