All companies, at least to some extent, leverage some level of service delivery management. If we take a look at the definition of the term we will see why. Namely, service delivery can be best described as the broad process of proving service to an end customer or internal clients of some organization. This process includes designing, developing, deploying, and operating services in a broad range of service-based industries ranging from ITIL services to legal services and healthcare.
Keeping in mind the scope and importance, maintaining quality and streamlined service delivery management should be any company's top priority. Let us explore this topic in greater detail.
Ensuring the process transparency
Let us start with one of the most obvious aspects of service delivery management. Namely, putting the focus on this process and documenting each of its steps ensures far greater transparency, which, in turn, sets up the foundation for the more consistent quality control we will cover later. Furthermore, the added level of transparency that comes with the service delivery management also makes sure the brands and their clients are on the same page when it comes to expectations and service offerings.
Making onboarding far simpler
It is not that big of a secret that, as of lately, the United States and other developed markets are undergoing massive labor shortages that left millions of positions opened and forced companies, even the ones working in the service sector to change focus from recruitment to talent development. Well, keeping that in mind, it should be pointed out that, by breaking down the service delivery process into singular processes, service delivery management outlines all the important onboarding milestones.
Defining the most valuable products and services
The current economic outlook is very harsh and competitive and the companies that are entering the market need to have a very clear idea about which products and services drive the biggest revenue so they can make adjustments to their business plans. This is especially important for emerging sectors like professional cannabis delivery that are still finding their place on the market. By putting more effort into service management, they will have a much better idea about the most valuable products and services.
Laying the foundation for automation
This is yet another benefit of documentation and process refinement that comes off as a result of quality service delivery management efforts. So, the processes that are more thoroughly managed result in simpler and more streamlined workflows. That makes subsequent automation efforts far simpler since automation can't be pulled off without a very clear understanding of the task at hand and the measurable goals waiting at the very end. Infrastructural support in form of service delivery management makes this possible.
Establishing clear communication with clients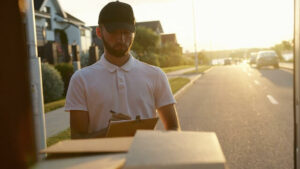 In a recent survey, as many as 61% of SMBs declared that more than half of their revenue comes from repeat business. These numbers make stellar customer service one of the top priorities of any service-based company in the game. Professional service delivery management makes this issue simpler in two ways. First, a better understanding of internal service delivery processes makes identifying any possible grievances easier. This process also sets up the infrastructure for communication with clients so there's that.
Ensuring a greater level of quality control
Last but not least, we would like to point out that successful companies should ensure the greatest possible level of consistency and service quality control. Without this conscious effort, all of the CR things we have covered above will mean very little. And much like in the previous cases, the success one service-based company will be able to achieve in this regard will depend on its understanding of internal processes, and workflow documentation. The service delivery management handles this issue as well.
We hope these couple of examples gave you a general idea about the ways in which quality service delivery management can help your service-based company fend off the competition and carve itself a piece of this lucrative and growingly popular market cake. The present-day business environment is very harsh and dense so staying afloat takes a lot of time, patience, and effort, even if you have the best service in the industry. Engaging in service delivery management won't solve all these issues, but it will definitely set your company in the right direction.