Online shopping and browsing can be easy, efficient, and exciting in today's digital age. While the internet can simplify daily tasks, it is essential to always pay attention to where you are surfing because the web is not always safe.
When shopping online, it's essential to be aware of the potential for fraud and scams. In 2021, the Federal Trade Commission received 2.8 million fraud reports from consumers and reported over $5.8 billion in losses. A typical shopping scam often begins with a fraudulent website, mobile application, email, or even ads posted on social media. Fake online stores block buyers from seeing customer reviews or use stolen logos and images to look like legitimate stores, which makes it very hard for people to identify these frauds.
Luckily, here are some simple tips that can help you to stay safe and avoid being scammed while shopping online.
Shop on websites you know and trust
Making informed decisions regarding your online purchases is essential to a secure shopping experience. When protecting your data and financial information, shopping with reputable websites is the safest choice. It's easy to be tempted by bargain prices from unknown sites, but remember that buying from an unfamiliar website may be riskier. Make sure you're shopping with safe sites that use encryption technology for extra security, and verify the site's return policy before making a purchase.
Be careful when clicking on links
With the rise of online scams, it is vital to take extra precautions when clicking on links sent from unknown sources. A simple mistake of clicking a malicious link can lead to serious problems, such as stealing personal data and financial information or even installing harmful software like viruses and ransomware on your device. Therefore, you should always ensure that any link you're about to click is from a reliable source you already know and trust. It's better to be safe than sorry, so double-check URLs before engaging with any website.
Take care of your personal or financial information
Careless sharing of personal and financial details can leave you vulnerable to identity theft, fraud, and other malicious activity. Before entering any personal or financial information, ensure the website is secure. Look for the lock symbol in the URL bar and the "HTTPS" in front of the URL address. Always double-check that the page is encrypted with industry-standard SSL (Secure Socket Layer) before submitting sensitive information.
Pay attention to the URL of the website
If you notice that a website URL looks suspicious, no matter how enticing the offer may seem, do not enter any information or continue browsing its pages. Look for misspellings and excessively long URLs, as these might indicate that it is a scam or malicious site. Also, ensure never to click on an advertisement as they can be linked to fraudulent sites.
Keep your anti-virus software up to date
Having reliable anti-virus software installed on your device is essential. It will protect you from getting infected with viruses or malware while surfing the internet. The most important thing is to ensure it is always running the latest version, as hackers and scammers constantly develop new ways of infiltrating vulnerable systems. Additionally, regularly running scans on your computer will go a long way in making sure nothing suspicious has made its way onto your machine without you knowing. Doing so even once a week is recommended if you want to be extra safe against cyber threats.
Be cautious of emails or pop-ups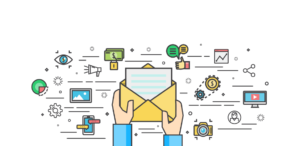 When surfing the web, we are constantly bombarded with emails and pop-up ads, particularly those that offer unbelievable deals. It is essential to be aware of these offers and use caution before entering into any agreement. Many websites touting these deals look legitimate, but there is usually a catch; you may be giving away your personal information or money without realizing it. Research the source thoroughly, check customer reviews, and contact customer service to ensure your safety before entering into any agreement.
Conclusion
Shopping online has lots of potential benefits, like saving time and money, but it's essential to be aware of the risks. Following the tips above and staying vigilant when using the internet can help protect yourself from scammers and thieves.