Home organizations can assist in the fight for a healthy environment if done properly. But, if done poorly, it can have the opposite effect. Nowadays, unrecycled plastic containers and landfills contribute to the ever-worsening global warming problem. The good news is that recycling and other forms of waste minimization have become much simpler to implement. There are eco-friendly solutions for storing items now, which is good news. It's not as hard as you imagine! You can assist the planet and keep your home clean and organized if you have a plan.
Decorative fabric baskets are trendy and sustainable
Storage solutions for your house might range from run-of-the-mill shelving to foldable cloth baskets. If you want eco-friendly solutions for storing items, look no further than these fabric baskets. The materials are completely free of any potentially dangerous polymers. Plus, they're easy to relocate because they're not heavy!
These woven baskets come in both plain and colorful styles. Many shades of gray and even some vivid orange tones are available. They also provide convenient places to keep magazines and blankets. And the best thing is – they can blend in with the rest of the house's decor while simultaneously elevating the look of any space!
Repurpose those old jars
Since glass jars are see-through, they are excellent containers for keeping small items. Their versatility and practicality make them ideal for any plastic-free household. They are both great for sorting and prolonging the freshness of dry goods, such as spices. By combining pieces of varying sizes and hues, you can make a glass storage set that will endure for years. And it's also a great way to decorate with glass! These jars will look great in any eco-friendly kitchen.
So, you should not waste the empty jar after finishing whatever was in it. After you've given it a good cleaning, you can use your jar to store just about everything. Those include grains, cooking items, painting equipment, and makeup brushes.
Put up a wall rack
If you have spare wall space in your house, this is one of the best eco-friendly storage solutions. Use metal or wood with sufficient strength, and nail it to the wall. This storage option comes with many benefits. The unused space is now a practical coat rack. The garments may be organized in whatever way you choose, by color, size, or shape. And you can see them all clearly, which is very convenient!
You don't have to break the bank to invest in a system for keeping your clothes and bags neat and tidy. This long-term answer helps save money and forces you to think creatively. A natural clothing rack placed in a good way can be a beautiful piece of décor in a bedroom.
Use rattan storage bins
Rattan is a natural fiber found in the tropics of Australia and Africa. It is known for its strength and durability. The fiber can be used to create eco-friendly boxes, which you can use as extra space-saving storage throughout the home. Because of their aesthetic value and practicality, they will last very long. They are beneficial since they eliminate the need for plastic boxes, a potentially harmful home organization item. One of the most remarkable things about these containers is that they are handwoven utilizing ancient methods. Because of that, you may embellish your home with unique handmade ornaments! 
Establish a reuse bin
Create a space in your home where you may put things you want to recycle, resell, or give away until you're ready. Clothing, shoes, books, office supplies, candle containers, mint tins, jewelry boxes, and anything else you think deserves a second chance are all welcome donations.
However, don't hoard! As addiction experts from harmonyridgerecovery.com advise, you should clean your inventory every spring. For your reuse bin, a cleaning should come even sooner. At the very least once a month. So schedule some time to look through the box and decide what to do with everything within.
Save wooden crates for reuse
Wooden wine and fruit crates that have been previously used are ideal storage containers. You can use them for various purposes. Furthermore, they are long-lasting, and you can even stack them neatly. You may use them to store blankets, books, and even kids' toys in the living room. The boxes might also store footwear and umbrellas at the door.
Don't settle for plastic bookcases and drawers when you can use wooden crates! You can even DIY them and color them into different shades for a custom shelving system!
Reuse shoe boxes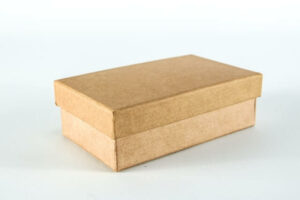 Save money on storage boxes by reusing old shoe boxes. You may store practically anything in them with ease. Involve the little ones, too! These containers are perfect for children to exercise their creativity, and you can use this opportunity to spark an interest in renewable energy in them. Of course, they may also be used to store footwear. Additionally, you can use them to make your next move easier! Just pack odds and ends into spare shoe boxes – they're easy to transfer!
Opt for wooden shelving
Because of its durability and versatility, wood will always be in vogue. So, one of the best space-saving solutions is to install vertical wood shelves. The gorgeous wood will also create a fantastic, rustic vibe. The natural patterns on your shelves will catch everyone's eye!
A wooden shelf is a great way to get the most out of the vertical space available in smaller apartments and houses. The shelves will look great with books, flowers, and jars of all sizes. Any room that has fine woodwork immediately becomes more elegant. Plus, it's undeniably one of the best eco-friendly storage solutions!
In Conclusion
You can create a less stressful and more productive home environment with proper organization. However, you'll need to plan if you want to accomplish it sustainably. We must embrace storage solutions that encourage us to be more innovative if we want to save money and the planet. These eco-friendly solutions for storing items provide a high level of both elegance and utility. So, use your imagination to create the eco-friendly storage solutions you've always wanted!