Investing in an outdoor rug is one of the simplest ways to enhance your deck or patio. This way, you're making it more elegant, protecting the flooring from outdoor furniture and creating an overall homelier atmosphere in this area. The best thing is that there's currently a trend of using outdoor rugs indoors, which means that you have one more option available if you change your mind about keeping it outdoors. Still, regardless of what you aim to do with it, you need to learn a thing or two about the concept of outdoor rugs in order to be able to make an informed choice. Here are several things you should bear in mind.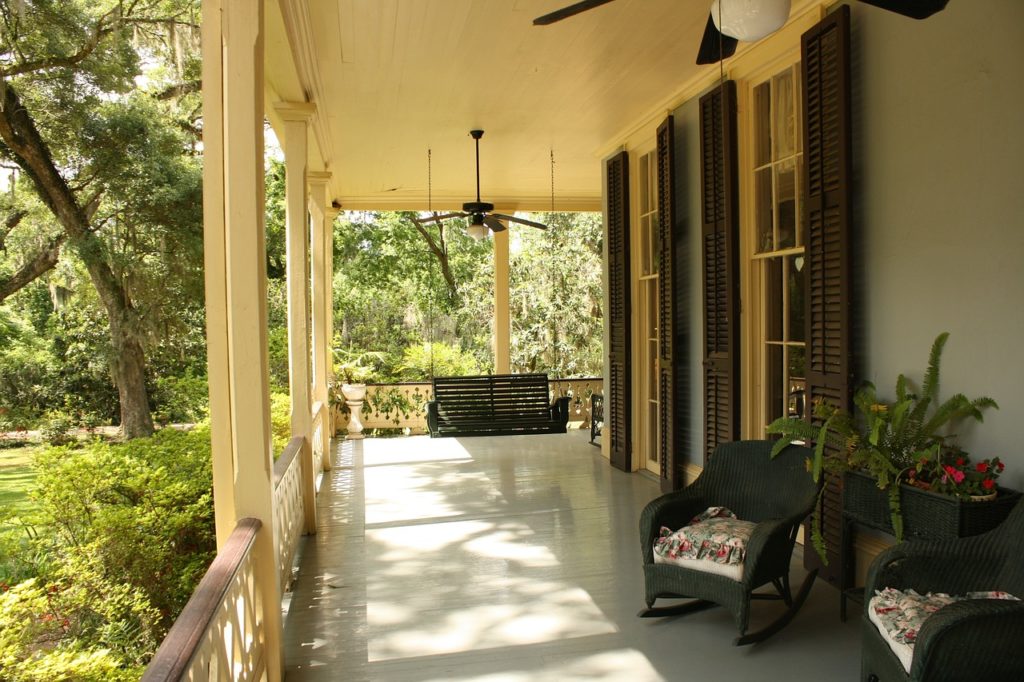 1.      The shape determines its purpose
First of all, the shape of the rug is not just a visual feature. Rectangular rugs are the most common shape of rugs used due to the fact that they're meant for areas that experience a large volume of foot traffic. Round shaped rugs, on the other hand, are ideal for furniture sets. This is a great idea for those who don't want to place their outdoor furniture on naked concrete or their hardwood deck. Oval shaped rugs are commonly used along entryways and create a combination between functionality and aestheticism. All in all, there's so much for you to consider before making a call.
2.      Rug style
As far as the visuals of the rug go, there are so many different options for you to consider. First, you can go old-school with vertical and horizontal striped patterns. Other than this, geometric rugs are always a popular choice but you have to be careful about whether they fit the rest of your outdoor setting. Solid colored rugs are a great minimalist idea, just make sure that the color in question is the one that your patio needs.Another important aspect to consider is whether you want to go with a vintage look or opt for modern outdoor rugs. This might just set the theme for this entire area. Try to visualize what the end result will look like before you make any moves.
3.      The choice of material
As far as outdoor materials go, there are basically two schools of thought. First of all, you have the natural materials and second, you have the synthetic ones. The most popular natural outdoor fiber rugs are made from bamboo or sisal. When it comes to synthetic materials, polypropylene and acrylic are, by far, the most common ones. As far as the benefits and downsides go, natural rugs have an unparalleled texture, are eco-friendly and feel soft to the touch. When it comes to synthetic rugs, they're incredibly durable and much easier to clean.
4.      Learning about the maintenance
By learning about the maintenance of the rug in question early on, you'll give yourself a head start by acquiring all the necessary tools and supplies. First of all, with all outdoor rugs, when cleaning them, it's important that you clean both sides. If the rug in question is synthetic, what you should do is spot clean and vacuum it as frequently as possible. When it comes to cleaning solutions, try using mild cleaning detergents as those won't cause an ecological problem for your home's surroundings. Finally, when storing it (during the colder part of the year) always roll it first.
5.      So many options
Another thing you need to take into consideration is the fact that an outdoor rug opens up so many new possibilities for your outdoor area design. For instance, if you go for one that's thick and soft enough, you can use cushions as a seating solution instead of going for patio chairs and sofas. This is a frugal choice that might justify the purchase of a more expensive rug (due to the fact that you would still remain on the budget this way). Also, we've already mentioned that you can bring your outdoor rug inside, yet, this is just the tip of the iceberg. Interior decoration with outdoor furniture is a growing trend and it goes past the rug. Still, it's a great start for those interested in experimentation.
As you can see, an outdoor rug is more than just a furniture piece, which is why you need to pay it more consideration than you would expect. What it looks like and how it fits the area is an incredibly important factor but it's not enough to decide the outcome of the purchase. The more you know, the better your odds at making the right choice are.