Personal finance can get pretty complicated. You need to juggle budgets, investments, insurance, possibly a mortgage, and maybe even education funds if you have or plan to have children.
These new blogs all cover different aspects of saving money, getting the best rates possible, and putting your savings toward the things that matter in life.
It's great advice all around—and it's free!
aha insurance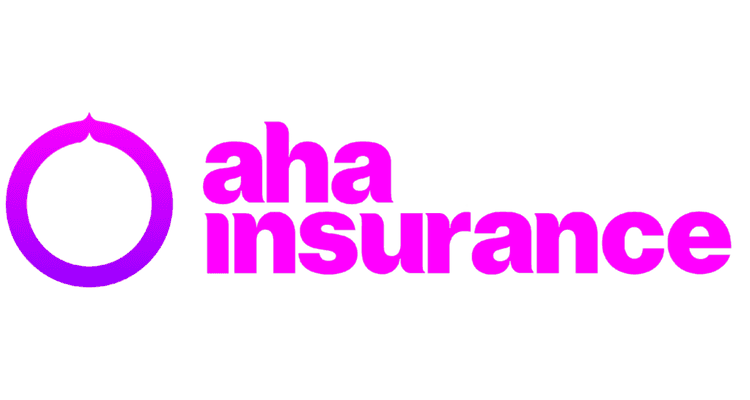 We have unprecedented access to information, but most people couldn't tell you precisely what's in their home and auto insurance policies. There's a ton of terminology to wade through and customers aren't always clear on what they're really buying.
aha insurance's blog solves a lot of those problems by pulling back the curtain on Canada's home and auto insurance industry. The blog covers things like:
How insurance rates are actually calculated

How to save money on your policy

How the rules of the road work (both legally and for insurance purposes)

What insurance terms actually mean

The coverage that certain policies actually provide.
This blog takes a pretty clear stance against the fluff and corporate double-speak that we're used to seeing elsewhere. Insurance can be a pretty dry subject, but the team owns it and just focuses on how stuff actually works.
This blog gets a bonus point for including pages that tell you Ontario's average auto insurance prices by city, too. It's super handy to know what to expect, since location plays a bigger role in rates than even we thought.
Planswell
Planswell is on a mission to get all Canadians on board with a financial plan, and we love it. It even offers a free financial plan to get you started—-totally aside from its content.
Planswell's blog takes a holistic approach to reflect a holistic financial plan. Its major categories include:
Financial planning

Insurance

Investing

Mortgages
It also addresses more interesting questions, like how to go about buying a home during a pandemic or the best finance podcasts to follow. We're big fans of the piece outlining the difference between a budget and a financial plan, in particular.
Check it out. You might even walk away with a financial plan of your own.
Moka
Recently rebranded from Mylo.ai, Moka is an app that takes your spare change after every purchase, rounds it up to the nearest dollar, and puts that money toward ETF investments. It's a cool concept that lets you invest without the need to keep track of spreadsheets or to deal with agents.
Moka's blog is chalk full of advice on these core topics:
Where to get the best deals

How to budget when you hate budgets

Investing tips

How to make use of registered accounts in Canada
A lot of websites in Canada's financial sphere already talk about investments, but they tend to cover the business side: IPOs, corporate acquisitions, and buy-sell recommendations from prestigious portfolio managers who rule the world with spreadsheets.
Moka's blog focuses on the fundamentals for the everyday Canadian. This is where you'll learn about investing in socially responsible companies, how to make smart decisions when the market has a bad day, and the ins and outs of TFSAs.
It's worth a look!
creditcardGenius

The newest kid on the block is creditcardGenius, headed up by Stephen Weyman out of New Brunswick. It's definitely one of the more focused finance blogs in Canada, it's all about mastering credit cards—and it's just for Canadians.Here you'll find all kinds of tips to turn credit to your advantage, including:
Finding cards with the best rates

Comparing cards

Gift card offers

Reviews on individual credit cards
It's a robust blog full of the info you need to make the right choice on your credit card.
PolicyMe
Another insurance technology blog rounds out this list, but for one reason: it clears up one of the most mysterious aspects of personal finance: life insurance.
It boils down all of the complexities and confusing terminology surrounding life insurance to straightforward concepts we can all grasp.
Not sure of the difference between term insurance, whole life insurance, and universal life insurance? Neither do most people, and this blog has you covered.
It explains:
What kind of life insurance you should avoid

What actual pricing looks like for term life insurance

Studies on insurance (like how Canadians overpay by 36%!)

Practical stuff like finding routing numbers
Its flagship guide, Life Insurance 101, is extremely helpful in particular, covering all the fundamentals of life insurance and what to make of them.
Read up on these blogs and your personal finance knowledge will be a mile ahead of most people you meet who just can't seem to make cents of their money (sorry, couldn't resist).
Happy hunting out there!