When businesses expand they need talented people to complete their projects accurately and on time, and so work is outsourced to third-party agencies. This was how the outsourcing industry bloomed over the last decade or two.
While outsourcing is still a good idea, many companies have begun to entertain the idea of nearshoring. In nearshoring, companies assign their outsourcing tasks to countries they can easily access (by travel) in a day. Slowly, everything related to technology and software development was pushed to third-party companies in neighboring countries.
Some of the factors that contribute to the surge in nearshore usage are discussed below. Looking at them would give you enough reasons why you should be moving to nearshoring to grow your business.
Better control – Businesses get to enjoy better control of their projects in the development process, especially in critical situations, and more engagement to steer the team in the right direction. It would also give you better control over operational expenditure, keeping your finances in line when on a tight budget.
Low price – There are countries that offer their services at a much more economical rate when compared to yours, so you would be getting work done at a lower budget than already planned. When the outsourced team is located quite close to the client country, the business hours are aligned, and there is no need to work those extra hours. This means, there is no need for overtime, and hence, will feature a reduction in the hourly rate, and an overall cost as well.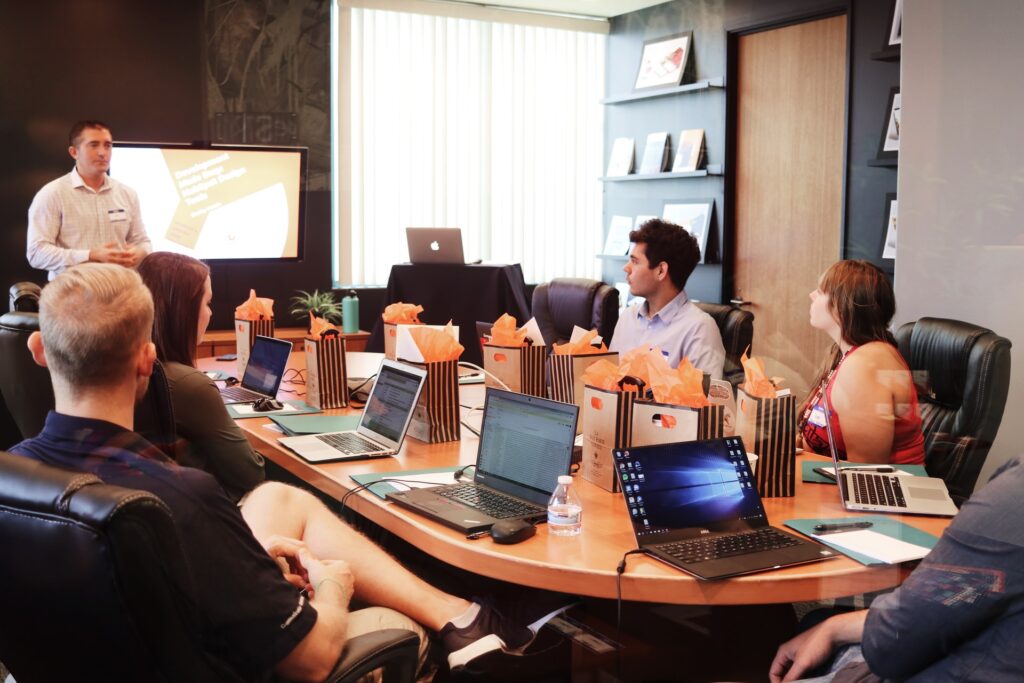 New talent – Understandably, when you expand your search to include more parameters, your access to fresher and newer talent also increases. This would give you fitter people for the job, and people with a new vision and fresh ideas.
Same time zone – While outsourcing to far-off countries posed a great challenge in terms of time zone, you can totally forget about this when hiring people from neighboring countries. The working hours will also be the same, so neither their team nor your team has to make any adjustments in the working hours, and this promotes productivity in the long run.
Cultural and language barriers – It would be easier to conduct business and gain trust when the countries are situated nearby. They might be able to communicate in the same language and might even have similar cultures. Hence, the level of understanding might also be higher.
Canada is one of the best locations for nearshoring for US-based companies and the above-mentioned reasons have caused the country to grow its economy well through these opportunities. Nearshoring to Canada is no longer a cost-effective measure, but a strategic business move that has paid off really well.
US companies rely on Canada when they want to keep their work and projects closer to home. And both countries claim adherence to shared social norms, making it easier to avoid problems that usually arise when outsourced to countries halfway across the globe. Executives from companies in the US find it easier to travel to Canada for meetings and return on the same day flight, making proximity a major advantage.
Why Canada?
Canada is considered a nearshore location since most places are pretty close in distance (i.e., can be reached with a same-day flight) and between zero and two time zones away. Canada has long maintained a stable political and social environment. Additionally, the government is also encouraging skilled migrants, so it offers U.S. companies an alternative when they run into H1B visa issues concerning current foreign workers. English is widely spoken in Canada, and its culture and business practices are very similar to those in the U.S.
New Trends in 2020 for Nearshoring Activities
Innovation is getting stronger
Innovation is the fuel on which the tech world runs and survives. True innovation always begins with the leaders of an organization and then moves down the hierarchy, where more people pitch in with their ideas and capabilities. Innovation never goes out of fashion, and the same happens with nearshoring, as leaders of software development companies in countries like Canada meet with their partners to foster innovation in several industries.
Strong partnerships are thus formed and innovations become a natural extension of the relationship. In the year 2020, you can expect new partnerships to be formed based on innovations, and providers will only be too happy to facilitate the same.
Software performance from a comprehensive perspective
The focus is no longer on performance as a service, the trend now is to provide a more comprehensive approach to software development. The idea is to hire nearshore partners who are willing to provide such an approach; an all-encompassing, performance-driven approach with a special focus on quality.
When teams focus on everything from coding and deployment to monitoring and staging, the quality of the product shouldn't suffer a bit. Any deterioration in any of the stages can affect the product quality drastically. There will be a huge advantage in hiring nearshore partners who can create a culture of performance and provide transparency and visibility through all stages of the project.
Increased focus on DevSecOps
Fully automated testing tools can help detect security issues in the software, and currently, the trend is to incorporate the most innovative automated DevSecOps tools. Security is the highest priority for companies and adopting the highest levels of security has become challenging, especially when multiple platforms and multiple projects are involved. Companies performing nearshoring services are likely to step up their efforts or risk being left behind by the competition. Integrating the most sophisticated automated security testing tools in software development lifecycles is the only way out.
Some of the best automated security tools currently in the market for their performance and accuracy are Codacy, SonarQube, Logz.io, Gitlab, Aqua Security, Xebia Labs, and White Source.
Rise of self-sufficient, autonomous nearshore teams
There will be a rise in the availability of self-sufficient, autonomous teams, thanks to the ease with which you can manage teams across borders. There are several new technologies and collaboration tools to increase the agility and autonomy of teams, which is going to be the biggest advantage this year. Partner companies in nearshoring countries are always looking for autonomous solutions to build the agility, creativity, innovation, motivation, and performance of their team members, and with training and experience, this can be easily attained.
The long-term relationship between partner companies has made it easier for each party to understand what the other needs, including business and work culture. This relationship has been based on trust, and with the introduction of new technologies, there's been a growth spurt of both agility and autonomy.
Strategies for Successful Nearshoring to Canada
While nearshoring is a good idea for companies to get their work completed successfully, it is imperative to have a strategy that will put everything in place. Given below is a fool-proof plan that would help you get the best out of your teams and achieve your goals.
1. Wise distribution of work tasks
When you clearly define the scope of action and have a rigorous plan, it helps in the smart and fast distribution of work. Distributed work teams, however, have the responsibility to think and work on completing the user stories as a whole, and not divide them up to form unrelated components. This is one of the threats of having a geographically distributed team. Each member of the team should be assigned new tasks that can be completed only by them, based on their geography or skillset. Having a clear scope of action can enable even distribution of work.
2. Give importance to the business vision
It would be wise to focus on the business vision and target architecture and create a suitable roadmap. In a team, each person has his own responsibilities and targets, but they should also have a clear vision of the final result. When everyone is involved in the business perspective of the project, you can bet that the company achieves its goals faster.
3. Have a team leader locally as your one-point contact
One of the biggest challenges in distributed teams is broken communication. This should be avoided at all costs, so hire one of the senior members in the nearshore team as the local team leader. This person can keep the flock in line, and control the workload evenly so everyone pitches in with their bit. The rest of the team would also find it more rewarding when they can confide in a local lead, rather than someone in a different country.
4. Agreement on the development principles
Agile development principles allow flexibility in projects, and at the same time, ensure quality too. Before you get into a business relationship with a nearshoring agency, ensure they have solid development principles that work with your goals. Do they use frameworks like Scrum and SAFe, Nexus or AgilePM? When the work begins with set principles, success comes sooner.
5. Automated test frameworks
If you have scattered teams in different countries, it is important for all the teams to test in the same way. Establish the same pattern for the development test framework and integrate it with the CI/CD pipelines. Automating the tests will eliminate most of the risks, and enhance team-wise performance.
6. Create an automated development pipeline
To drive the deployment and development in a more successful manner, it is ideal to chart a DevOps based development pipeline. Every company tries to automate a huge part of their development process to keep better track of the software development process and all its tasks, using Containerisation and Infrastructure as a code. This makes the entire project faster than ever, even if the teams are scattered in different geographical locations.
7. Go through the architectural and technical concepts
One of the most important aspects to discuss while on a business partnership with a third-party agency would be the architectural and technical principles. Would you be using the cloud, and if yes, which cloud services? And would you be choosing Docker, Java, Microservices, AngularJS or Angular 6? Make sure all the teams across all locations use the same kind of architecture throughout the entire project to be assured of the desired results.
8. Release Train Engineers to work with dispersed, remote teams
We mentioned that it is important to have a local leader as a point of contact in remote teams. But it is also important to hire an experienced Agile/Scrum practitioner as the RTE or Release Train Engineer to facilitate smooth working among dispersed teams. If you want all the teams to move in the same direction, hire an RTE. They will have a complete overview of what each team is working on, what the priorities are, what needs to be developed, and so on.
9. Invest in whole teams
Everybody says that nearshoring is a great cost-cutting strategy, but to make it really successful, you need to invest in whole teams, rather than hiring individuals. When you hire a team, you save time on picking and choosing and creating a separate team. To ensure you get the best people in a single team, collect estimation from different companies, and analyze how they have hired, and what process they have employed in getting the best for your budget.
10. Focus on collaboration
With remote teams, there is very little chance of grabbing a quick cup of coffee or discussing issues one-on-one. Since the time zones are virtually the same, you can always meet with them for Sprint calls or daily stand-ups to facilitate better collaboration among teams. The idea is to mitigate the distance and have the same kind of relationship even from afar.
Conclusion
Encourage transparency among teams, so you are always on the same page. Nearshoring to Canada is a solid choice among companies in America as the country has always been focussed on actively recruiting skilled and educated people (both foreign and native) to promote innovation and growth.
To learn about nearshoring your next software development project to Canada, contact our team at Cabot Technology Solutions!