Being a freelancer gives you the freedom to manage your time and the flexibility to choose what to do and whom to work with. In other words, it offers you full discretion over the way you generate and manage your money.
However, this working system lacks the social touch that you can always get by working with a team in the office. That implies that you neither have like-minded individuals to share your job ideas, challenges, and other job aspects nor a mentor to help you take your freelance job to the next level.
Fortunately, you can always avoid these solitary challenges by joining a freelance community. 
A freelance community is a network of friends with whom you share the same job interests.
In this piece, you will learn various aspects of freelancing and tips for creating a community that will help you take your freelance job to the next level.
What Is Freelancing?
Freelancing is the act of working independently, other than working under a particular company or person. As a freelancer, you can work on projects from a single client or several clients.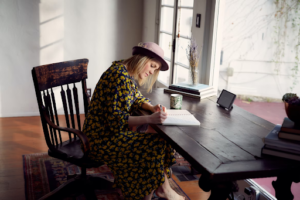 The exciting bit of this working arrangement is that you have the freedom to choose your priorities, manage your time and workload. Additionally, the job gives you the flexibility to execute your projects from any location, as almost all the projects are done virtually.
A freelance job can be a one-off project or a long-term project. 
A one-off project is the one where you are paid to do a single project, and the working relationship ends. A good example is hiring to create informational content about a given product in a ghostwriting setup.
On the other hand, a long-term project is where you are hired to offer a specific service or different services in the long term. A good case is where you are hired to manage the website pages of a given organization.
The various freelance gig options you can offer to your clients can be grouped into the categories discussed below: 
Creative

Administrative

Fitness

Educational jobs
Creative Jobs
These are gigs that need you to come up with unique strategies and ideas to execute them effectively. From graphic designers to freelance UI designers – it's a varied field.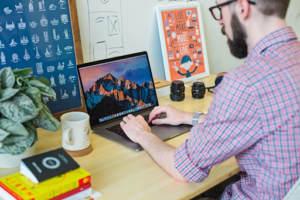 Examples include:
Blogging

Copywriting

Social media management

Graphic design

Copy editor

Logo designing

Voice-over acting
Administrative and Technical Jobs
Administrative jobs refer to the virtual services that you can offer to help a company operate efficiently. They may include:
Answering customer calls

Emails

Following leads

Data entry

Legal services

Document management
On the other hand, technical jobs are the unique skills you can offer individuals or organizations remotely to help them achieve their goals. Examples include:
Programming services

App development services

Transcription services

Translation services
Fitness Jobs
Fitness jobs refer to the virtual programs you can offer to help individuals or groups attain their workout goals.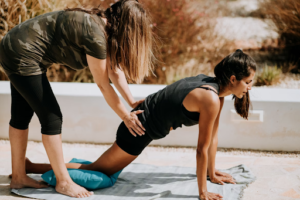 Jobs under this category include:
Wellness trainer

Nutritional consultant

Yoga instructor

Personal trainer
Education Jobs
Education jobs are virtual programs that aim at improving the intellectual, social, and moral know-how of the subject. Examples include:
Offering English tutorials

Developing curricula

Medical tutorials,

and so on
Now that you have a glimpse of what a freelance career entails, the next essential thing is to focus on the good and bad of freelancing to expand your knowledge in the freelance world.
The Good of Freelancing
Getting started in the freelance world will give you access to the following benefits:
Allows For More Flexibility
Freelancing allows you to create a perfect work-life balance. For instance, you are the one to decide what time of the year to work, travel, and meet with friends or stay with your family.
Balancing between work and life allows you to relax and make up for your flaws in both life aspects, hence a harmonious life.
Unlike the typical 9 to 5 office job, freelancing allows you to work on multiple projects from different clients. However, that is only possible if you can deliver the tasks quickly without compromising the quality.
This kind of flexibility remains an unrealistic dream for most conventional office workers.
Brings Work Independence
Freelancing gives you the freedom to choose whom to work with, what to do, and when to do a given job. 
It also allows you the freedom to generate and manage cash flows and to decide what projects to prioritize over others—not forgetting the comfort that comes along with working alone in the office. 
Without a doubt, freelancing can be your perfect job if you have been a victim of office stress.
Broadens Your Horizons
Unlike the monotonous office work procedures, freelancing involves working on different projects from different clients.
For instance, if you offer ghostwriting services, you may touch on topics from different niches like medicine, education, workouts, etc., leaving you with a wealth of knowledge to use in real-life applications.
Besides the acquisition of knowledge, working with multiple clients would also broaden your income.
Encourages Quality Job
One good thing about freelancing is that it gives you the privilege to choose projects that you are skilled in and love doing. This allows you to use your bag of tricks to execute the project in the desired manner.
A high-quality job increases your chances of getting return clients. Isn't this good news?
The Bad of Freelancing
Freelancing job has its downsides too. Perhaps, looking at some of these limitations will help you make an informed decision on whether to shift to freelancing or not.
Read on.
Inconsistent Work
The irregular flow of jobs remains a significant problem in the freelance economy. You can work on a long-term project and fail to get another client after its completion. Some clients may even cancel the project before completion, leaving you jobless.
If you were not working with multiple clients, you would be left with the option of finding clients from scratch, which is a major hassle.
Cash Flow Issues
Most freelancing projects are based on mutual trust. This allows some rogue clients to default payments after loading you with loads of work.
However, the rise of numerous freelancing agencies has helped to reduce theft cases by compelling the clients to pay for the project after signing the contract.
Ultimate Responsibility
While freelancing brings some working independence, it also means that you are responsible for all decisions and outcomes. The so-called independence can turn out to be an overwhelming task, especially when it comes to making tough decisions and dealing with failures.
You may easily find yourself out of the game, especially if you are not the networking type.
Luckily, you can always bail yourself out of these challenges by sharing your issues with experienced freelancers. One way of getting in touch with other freelancers is by creating a freelance community.
Why You Need a Community as a Freelancer
As mentioned, freelancing is coupled with a couple of solitary problems. 
As a human, you need a network of friends who share similar freelancing interests to help you cope with your job issues.
This brings about the meaning of a freelance community. A freelance community will help you expand your freelance network and help you:
Fight Isolation
Freelancing involves working alone most of the time. It lacks the social touch that is always the case with conventional office jobs.
Having a professional network by your side allows you to make up for these social limitations. That means you can always contact a friend whenever you face a challenging professional issue that you can't handle alone. 
Unveil New Job Opportunities
Connecting to like-minded individuals helps you meet fellow freelancers who want to outsource your services because they have a tight schedule or simply because the jobs are not their right fit.
This gives you multiple clients to work for, thus cushioning yourself against low job seasons.
Enhance Your Professional Skills
As mentioned, a freelance community connects you with like-minded individuals, and the chances are that you will find individuals who are better than you in your niche. Socializing with these individuals can help you learn new ideas that are ideal for nailing your freelancing skills.
Find a Sounding Board
Before you start working with a potential client, you may need a panel of experienced individuals to assess the viability of their project and whether it is safe to settle on an agreement.
Creating a community of freelancers will connect you with such individuals to offer valuable insights to guide your decision.
How to Find a Community
As you can see, connecting with a freelancing community is of great importance. But, where are you going to find such like-minded individuals?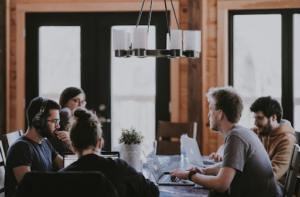 Below are the various target markets where you can land your community of people.
Meetup
Attending social events can be a great way to meet with like-minded individuals and share your ideas, concerns, and challenges. An excellent way to ensure that you meet with your community is to organize an event using meetup.
Meet-up is a website that allows individuals to schedule in-person or online meetings with persons sharing similar interests.
If you choose to attend an in-person meeting, make sure that you share your contact information with as many associates as possible. Also, make an effort to receive as many business cards as possible. With the contacts, it will be easy to find help from your fellow freelancers when need be.
Slack
Another platform that you can always visit when you want to meet your community of people is slack. The platform offers various communities where you can meet your fellow freelancers for virtual co-working, real-time conversations, and digital networking.
Reddit
Reddit is a social platform where you can find answers to almost all your freelance questions. All you need is to join the freelance subreddit and get insights and share ideas with over 160,000 freelancers.
Professional Associations
Professional confederations like the American Society of Journalists and Authors and the Graphic Artist Guild hold conferences, virtual events, and meetups.
Participating in such industry events can help to strengthen your professional network.
Facebook
Facebook is a great place to start when you want to connect with your fellow freelancers. The platform contains groups for almost all types of freelancing, allowing you to find your community quickly.
For instance, if you want to join a writing group, you can join groups like Write for Life, Creative Freelancers Unite, Freelancer and Content Writers, or Freelancing Females.
Maintaining Important Relations
Maintaining a healthy client relationship is essential for the success of any business. A happy client is more likely to return for your services.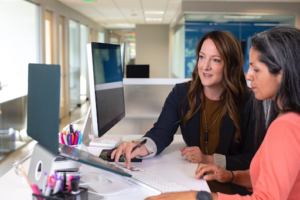 They are also more willing to preach the gospel about your business to potential clients and pay more for the services offered.
The case applies even to freelancing jobs. That said, freelancers should do everything it takes to maintain healthy relationships with their clients.
Tips for Keeping Clients
The freelance industry is very competitive. You need to maintain healthy relationships with your clients to ensure that your jobs keep flowing by upholding the tips below:
Deliver High-Quality Work
Every client loves a high-quality job, and a significant percentage of them would be willing to pay for the quality. They are also likely to return for your services. That said, it is good to ensure quality jobs by:
Understanding the task before accepting it

Asking questions for complex sections of the brief

Researching thoroughly about a client project

If you're a designer, provide your

graphic design resume

or illustration portfolio so the client knows your style and what to expect 
Remain Positive
Sometimes, your return client may need you to do a complex task for them. Do not turn down the offer not unless you are not conversant with the subject.
Even if you can't handle the task, insist on finding professionals from your freelance community to get the job done. The idea is to prove how reliable you can be.
Go The Extra Mile
Most clients would typically include a brief outlining the way they need their project done. Going beyond the client's expectations is always a good idea by making SEO additions, timely deliveries, and updating the client about the project's progress. 
You can also research and update your client about the latest business trends if you think they can add value to their business.
Keep In Touch With Your Network of People
You need the help of like-minded individuals to tackle the client's project to the required standards and deal with low moments. So remember to make them a priority at all times.
Community Is Key
Creating a freelancing community is the key to securing freelance jobs, delivering quality jobs, and dealing with freelancing issues.
The article outlines the various ways of securing a freelance community and the various freelance aspects. It's now your time to create your community and take your freelance job to the next level.
See how the pandemic has led to increased freelance work, and check out these fast-rising industries for freelancers in 2021. You can also learn how to be a successful freelancer and some of the common mistakes to avoid.