Are you transitioning from veteran to civilian life? If you're starting a civilian job search, your resume should be updated and tailored to different job positions.
Every person with a background in military service has remarkable knowledge and skills to offer to the civilian world. Nevertheless, these qualities must be showcased properly to land interviews. A CV alone won't get you immediately hired, but it can open a world of career opportunities. As long as you build your resume correctly, you'll facilitate the job search.
These tips will assist you in writing the perfect veteran CV.
Choose the right format
The first useful tip for writing a veteran resume is selecting the right format. It's vital to pick a style that puts the focus on your strengths and unique qualifications. There are several formats to take into consideration, such as chronological, functional, and combination CV. Find out more helpful information on different resume types.
For instance, a chronological biography highlights one's employment history. It starts with the most recent job position and goes back in time. The responsibilities and accomplishments of each job should be listed under every position. In contrast, a functional resume highlights one's skills while deemphasizing the work history. All accomplishments and skills should be classified into separate areas of expertise.
A combination resume uses a job history format while highlighting the skills earned in various jobs. The skills of candidates comprise the main body of the CV, followed by the history of employment listed in a concise manner.
The most suitable format for a veteran resume is unquestionably the functional one, as it's skill-based. It outlines the specific skills veterans possess and describes their growth throughout the career. Since the largest part of veterans only has the military as an employer, the chronological format wouldn't be the perfect fit for them. Conversely, the functional format shows the progress of these military professionals through various roles and ranks.
Given most recruiters aren't familiar with military ranks, make sure to avoid listing all of them in your CV. The best veteran resumes include the most relevant skills to a particular job position. You're advised to highlight the most important ones you've developed throughout your military experience, especially those related to the position you are currently applying for. Hence, you should match the skills with the job specifications.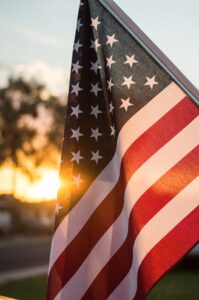 In addition, some of the essential skills to include in your resume can be discipline, leadership, security, integrity, discretion, operations, resourcefulness, attention to detail, and others. By choosing to add leadership as a skill, you should describe the rank you had, the number of people in your team, and the results you've accomplished together.
Include the basic components
After selecting a CV format, your job is to include certain essential components. For example, contact information should be included in the heading, featuring your name, address, email address, and phone number. Also, veterans should describe their job objective in a couple of lines by saying what type of position they're applying for, as well as what makes them perfectly qualified for it.
Furthermore, these individuals should have a section devoted to education and training by listing colleges and military training schools. The location and names of these schools can be listed, except for the dates. There should be a summary of qualifications in the center of the CV, devoted to describing the skills. This section usually includes the experience, training, and certifications of veterans as well.
Make the CV unique
The purpose of veteran resumes is to showcase the unique accomplishments and abilities of candidates. Therefore, your CV must be tailored to the position you're targeting by learning what qualities the employer looks for in applicants. Additionally, everything has to be translated into civilian terms for employers to understand. See this URL, https://www.wikihow.com/Boost-Your-Resume, for some tips on boosting your resume.
Instead of using the term officer in charge, you can replace it with managed. All acronyms need to be replaced with terms that civilians understand. While describing your accomplishments, you should use numbers where possible to highlight them. For instance, you can say that you've reduced training time from 30 to 25 weeks.
Being concise is absolutely important when writing a CV, as no employer looks forward to reading a biography longer than a few pages. Make sure you limit yours to one or two pages. Any unnecessary details should be excluded, such as religious affiliation, marital status, or height. If voluntary experience is relevant to a certain position, don't forget to include it.
Finally, your CV must be checked for accuracy and spelling. You can ask another person to proofread it and look for typos.
Final word
Follow these tips to translate your military background to a civilian resume to land the perfect job!