There are various great organic infant formulas available in the market for people to choose from. It makes it necessary for parents to understand what is in them that can benefit their child better. Here are some things to take into consideration while selecting between the Holle formula and the Hipp organic formula.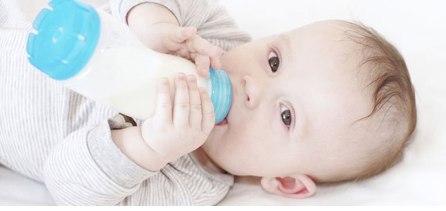 Palm oil – An ingredient that a lot of people worry about as it is suspected to affect the bone density of the baby. Both the formulas contain it, but as they have a blend of other oils as well such the coconut and sunflower oil, it is not something to worry about. They also contain rapeseed oil which is known as canola oil which is also something to take into consideration. The best thing is that there are products available for babies with specific allergies to avoid health problems.
Aluminum – The Hipp formula is formula comes in two types which are ready-made and powder form. Parents should consider the aluminum factor and select the ready-made options as power one as a strangely high level of aluminum in it. The ready-made formula is also known to contain soy lecithin which is known to be extracted from hexane. Soy is known to be the cause of allergies in babies and probably not worth getting. Such problems are not there when it comes to Holle.
Organic process – The best thing about both companies is that they follow the organic process to develop these products. The dairy products used are from cattle that are grass-fed organic cattle which are of higher quality. Holle has certified organic and biodynamic farms which is a great thing for parents to know while selecting a particular formula. Another thing that helps make the decision easier is the Holle column.
Sugar – These formulas contain a lot of sugar and Hipp formula gets the upper hand here as it uses lactose as a sweetener which is the best option. Holle, on the other hand, is known to use maltodextrin which is a plant-based sweetener.
Prebiotics – The Hipp formula contains prebiotics while the Holle doesn't. It is one of the best things found in breast milk which is missing from the Holle formula. A major thing that needs to be taken into consideration while making a decision.
Conclusion
Holle and Hipp are both top-quality and best products available for parents to choose from in the world. There are some differences which help us decide which one we want by selecting the product as per our priority and requirements. It also depends on the kind of product suitable to the baby as they are easily allergic to certain ingredients. It is best to consult the pediatrician to avoid any health issues for the baby. If it is found that the baby is allergic to a certain ingredient or type of formula, there are options available to choose accordingly.
Taking all these points into consideration would help the parents understand how good the product really is for their child. It also helps understand which ingredients are necessary and which are best to avoid. One thing which is good to avoid is the LCP oils which are extracted using methods that are not clear. 
To purchase top-quality Holle products and HiPP formula products visit, https://littlemooorganics.com. They have a wide collection of top products from both brands and various other products which are necessary for the infant.