There are many ways to learn how to create art without going to art school. While some people may feel that art school is the only way to learn, there are actually a variety of ways to learn about art and develop your skills. Plus it gives you an opportunity to be creative. A great thing is that art has no recipe and that you can start by finding a way to channel all your emotions on paper or canvas. 
One way to learn is by taking classes from a professional artist. This can be done either in person or online. There are also a number of books and websites that can teach you about various techniques and styles of art. You can also look at the artwork in museums and galleries to get an idea of what you like and don't like. Another way to learn is by practicing on your own. 
This can be done through sketching, painting, or sculpting. You can also experiment with different mediums and materials to see what you prefer working with. 
There is no one right way to learn how to create art. It is important to find a method that works best for you and that you enjoy. This might sound overwhelming but it can help you to start discovering. Here are more methods that can help.
YouTube Tutorials
Thousands of videos on YouTube can teach you everything from basic drawing techniques to complex painting techniques. You can also find videos on sculpture, printmaking, and other mediums. Making porcelain figurines and ceramic jewelry is also a great and interesting way to channel your inspiration
The best part about YouTube tutorials is that they are usually free. You can watch as many videos as you want and pause, rewind, and fast-forward as needed. This makes them a great resource for those who want to learn at their own pace.
There are also a number of channels dedicated to art education. These channels typically feature artists who share their tips, tricks, and techniques with viewers. 
So if you're looking for an affordable and convenient way to learn how to create art, be sure to check out YouTube tutorials.
Online Courses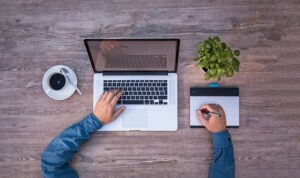 If you're hoping to learn how to create art but don't want to go to art school, there are plenty of other ways to learn. Online courses are a great option for those who want the flexibility to learn at their own pace and on their own time.
There are many different types of online courses available, from general art classes to more specific ones focused on painting, drawing, or sculpture. You can even find courses that focus on digital art forms like graphic design or photography. Do you want to learn to make cat drawing step-by-step? That is also covered!
The best way to find an online course that's right for you is to research different options and read reviews from other students. Once you've found a few courses you're interested in, sign up for a free trial or sample class to see if it's the right fit.
Find inspiration around you
There are plenty of ways to get inspired to create art, and you don't necessarily need to go to art school to do so. Take a look around you and see the world with an artist's eye. Look for colors, patterns, shapes, and textures that catch your attention. Take a nature walk and collect leaves, flowers, rocks, or sticks that inspire you. Or visit a museum or art gallery and take in all the beautiful artwork on display.
You can also find inspiration in everyday objects and scenes. See the potential in a pile of laundry or a dirty dishpan. Find beauty in a rusty old car or an empty parking lot. It's all about learning to see the world differently. Once you start looking, you'll be amazed at how much inspiration is all around you!
Creative workshops
Creative workshops are a great way to learn how to create art without going to art school. There are many different types of creative workshops available, so you can choose one that interests you. You can find creative workshops at local community colleges, art museums, and even online.
Some creative workshops focus on teaching specific skills, such as painting or drawing. Others may be more general, covering topics like composition and color theory. No matter what type of workshop you choose, you'll be able to learn new techniques and expand your creativity.