Are you interested in breaking into the exciting world of digital marketing? If so, you've come to the right place. 
In this blog post, we'll go over seven steps you can take to jumpstart your career in digital marketing. From understanding the different types of digital marketing jobs to building a professional network, this guide will provide the necessary tools to get your digital marketing career up and running. 
So, if you're ready to take the plunge, let's get started!
Digital Marketing: An Overview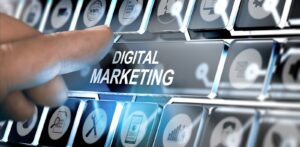 Digital marketing uses various online strategies and tactics to promote a business, product, or service. It includes using social media platforms, search engine optimization (SEO), content creation, email marketing, influencer marketing, and more. 
At its core, digital marketing is about creating a connection between a business and its target audience through relevant and engaging content. The goal is to attract people to the business's website or social media page, build an audience, and increase sales.
As digital marketing has become increasingly popular, there is a growing demand for digital marketers with the skills to develop effective campaigns. Digital marketing involves understanding customer needs and developing content strategies that align with those needs. It also requires creating and optimizing content, managing campaigns, analyzing data, and testing results.
If you are looking to launch a career in digital marketing, there are several steps you can take to get started. It requires research, education, experience, and networking – all of which can be accomplished by following the steps outlined below.
1) Research the Field
When launching a career in digital marketing, the first step is to research the field thoroughly. Digital marketing is an incredibly diverse field with many facets you'll need to understand before embarking on your journey. This can include a variety of topics such as SEO, content marketing, email marketing, social media marketing, display advertising, and more.
Take some time to explore the various aspects of digital marketing. You can find plenty of free online resources for more in-depth knowledge; you may consider enrolling if you're looking for more in-depth knowledge in a digital marketing course. This will allow you to gain a deeper understanding of the industry and ensure you have the skills to succeed.
Once you have a solid foundation, you can start focusing on specific areas of digital marketing. Determine which elements interest you the most and develop expertise in that area. Doing so will help you become an invaluable asset in finding a job or building your own business. 
At this point, staying up-to-date with the latest trends in digital marketing is also essential. Keeping abreast of industry news and developments will ensure that you always have the edge over your competition. This could include following influential digital marketers on social media or subscribing to digital marketing newsletters. 
You can also take courses and study online resources related to digital marketing topics, such as SEO, copywriting, content creation, and web design. Another great resource is YouTube, which has plenty of free videos that teach basic digital marketing techniques. You can also consider joining online forums or Slack channels dedicated to digital marketing to chat with other marketers, ask questions, and get feedback.
By taking the time to research the field and understand what digital marketing entails, you'll be better equipped to make your dreams of becoming a digital marketer a reality.
2) Get a Degree in Digital Marketing or a Related Field
The next step to becoming a digital marketer is to get a degree in digital marketing or a related field. It's not essential, but having a formal education in the field can be highly beneficial. A degree will make you more attractive to employers and open up more opportunities for you.
If you're still in college, try focusing on courses specific to digital marketing, like social media marketing, search engine optimization (SEO), content marketing, and analytics. These courses will give you a better understanding of the industry and help you develop the skills necessary to become a successful digital marketer.
If you already have a college degree, but it's not in digital marketing, don't worry. You can still pursue a degree in digital marketing or related fields. Many online courses, certification programs, and other resources are available for people who want to learn digital marketing without enrolling in a full-time program. 
No matter what route you choose, having a degree or certification in digital marketing will give you a leg up when looking for jobs or contracts. Employers are more likely to take you seriously if you can create an online CV with a digital marketing degree and show them that you have taken the time to learn the ins and outs of the industry. 
While having an education can be helpful, there are also other ways to gain experience in digital marketing. Start by networking with professionals in the field and learning from their experience. Many professionals are willing to offer advice and share tips on how to succeed as a digital marketer. 
3) Develop a Strong Online Presence
Having a strong online presence is essential for succeeding in digital marketing. Start by creating a professional profile on social media networks like LinkedIn and Twitter, and ensure that your profile is up-to-date and accurately reflects your experience and qualifications. 
Additionally, create a blog or website to showcase your writing and design skills. Showcase any projects you've completed, such as design work or written pieces, and any awards you've won or certifications you've earned.
You should also consider creating content for other websites, such as guest blogging or contributing to relevant forums. This will help you to develop relationships with other digital marketers and build your credibility in the field. Additionally, use SEO techniques to ensure your content is easily discoverable in search engine results.
In addition to creating content, stay active on social media. Interact with potential employers and colleagues and respond to inquiries quickly and professionally. By doing this, you can build a reputation as a reliable source of information and demonstrate that you can work in a fast-paced environment.
Finally, ensure that your online presence accurately reflects your brand. Utilize consistent branding across all channels, including colors, logos, fonts, and messages. This will help to create a unified image and make it easier for potential employers to recognize your name.
4) Start Freelancing or Working for a Digital Marketing Agency
If you're looking to jumpstart your career in digital marketing, freelancing or working for a digital marketing agency can be a great way to gain valuable experience. Working as a freelancer will allow you to gain hands-on experience in digital marketing while also giving you the flexibility to work when and where you want.
Before starting freelance projects, it's essential to research and familiarizes yourself with the different aspects of digital marketing. Before pitching it to clients, you should also ensure you have all the necessary skills and knowledge to perform the job.
When searching for a digital marketing agency to work with, look for one that offers services that align with your goals and expertise. Working with an agency can be a great way to get your foot in the door and gain more knowledge about the industry. Many agencies also offer valuable mentorship opportunities, so take advantage of them.
It's also important to remember that you don't need to have years of experience to land a job at an agency. Many agencies are willing to hire entry-level employees and provide on-the-job training.
Freelancing or working for an agency can be a great way to start your career in digital marketing. Make sure to research and find an agency that aligns with your goals and interests. With some hard work and dedication, you'll be well on your way to launching a successful career in digital marketing.
5) Get Certified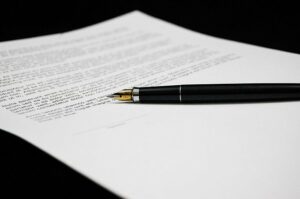 Getting certified in digital marketing can help you land jobs, set yourself apart from other applicants and demonstrate your skills to employers. There are many certifications available for digital marketing, including the Google Ads Certification, Hubspot Inbound Certification, Social Media Management Certification, and Digital Marketing Professional Certificate.
The Google Ads Certification is designed to test your knowledge of the platform used to advertise on Google Ads. You'll learn how to optimize campaigns and reach potential customers using the platform. The certification requires you to pass two exams: the Google Ads Fundamentals exam and one additional Google Ads product area exam.
The HubSpot Inbound Certification is designed to teach marketers the concepts and strategies behind inbound marketing, such as attracting customers through content, conversion optimization, lead nurturing, and analytics. This certification requires you to pass a test at the end of the course.
The Social Media Management Certification will provide you with an in-depth understanding of how to use social media to create content, build relationships, and increase sales. This certification includes an online course followed by an assessment.
Lastly, the Digital Marketing Professional Certificate is an online program that covers topics like SEO, PPC, web analytics, email marketing, content marketing, mobile marketing, and more. To complete the program, you must pass seven courses within six months.
By getting certified in digital marketing, you can prove to employers that you have the skills necessary to succeed. Additionally, it can help you develop a better understanding of the tools and strategies used in digital marketing so that you can hit the ground running in your new job.
6) Stay Up-to-Date on Industry Trends
Staying informed and up-to-date on the latest digital marketing trends is essential for anyone starting a career. Digital marketing moves quickly, and new trends can emerge seemingly overnight. It's necessary to keep up with these changes so you don't fall behind.
The best way to stay informed on digital marketing trends is to follow industry leaders, read trade publications and websites, and attend conferences and workshops. Some of the most popular trade publications for digital marketers include AdWeek, Social Media Examiner, Search Engine Journal, and HubSpot. You can also sign up for newsletters, join relevant social media groups, and subscribe to podcasts.
It's also essential to connect with other professionals in the field. Joining digital marketing organizations, attending local meetups, and connecting with other professionals through LinkedIn are all great ways to network with fellow digital marketers and stay informed about the latest industry trends. 
Moreover, many digital marketing platforms offer certification programs that will help you become an official expert in the field. Becoming certified shows potential employers that you have an extensive knowledge of digital marketing concepts and strategies and an understanding of current industry standards and practices. 
While many of these certifications require a fee or an exam, they demonstrate that you have taken the time and effort to learn from experts and gain specialized skills in the field of digital marketing. 
Finally, ensure your online presence reflects your professional commitment. Creating professional profiles on platforms like Twitter, Facebook, and Instagram allows potential employers to learn more about your skills and experience before they even meet you.
7) Network
Networking is one of the most important aspects of a successful digital marketing career. By networking, you can build relationships with potential employers, learn from experts in the field, and stay up-to-date on industry trends. 
You can attend industry events and conferences. These are great places to meet people who work in digital marketing. Use social media platforms like Twitter, LinkedIn, and Facebook to connect with people in the industry. 
And don't forget to reach out to former colleagues and friends with experience in digital marketing. Asking them for advice and tips can be invaluable in helping you develop your career. 
By networking, you can gain valuable knowledge, easily ask someone to be a reference, and make essential connections that will help you succeed in your digital marketing career. Once you've established some contacts, it's time to build your skill set. 
What to Expect in a Digital Marketing Career
A digital marketing career can be a rewarding and challenging journey, filled with opportunities to learn and grow. You must develop expertise in website design, search engine optimization (SEO), content marketing, email marketing, social media marketing, and analytics as a digital marketer. You must also stay current on the latest digital marketing trends and tools.
Digital marketers use data to understand customer behavior and preferences and create campaigns to reach and engage them. You will need strong analytical skills and an eye for detail to evaluate and optimize campaigns. You will also need to develop creative ideas and compelling content to engage your customers.
As a digital marketer, you will be responsible for building customer relationships and collaborating with other departments within the organization. You may be involved in developing strategies, setting goals, creating budgets, and measuring success. Digital marketing careers offer a wide range of opportunities; some of these include content strategists, SEO specialists, email marketers, and social media managers.
No matter what type of digital marketer you are, staying informed about the industry and honing your skills will be essential for success. It is vital to keep up-to-date on trends, tools, and techniques to ensure that your campaigns remain practical and relevant. Most importantly, networking with other digital marketers can help you stay on top of the latest industry developments. 
Digital marketing is an exciting and ever-evolving field, and it can provide a rewarding career path for those willing to do the work. With the right skills, dedication, and passion for the field, you can launch a successful career as a digital marketer.
More Tips to Get You Ready for a Digital Marketing Career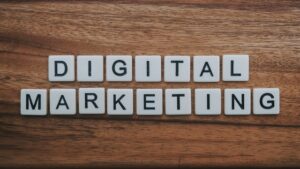 It takes dedication and hard work to start a successful career in digital marketing. Here are a few more tips to help you get ready to launch your career:
Develop an Understanding of Analytics

– Measuring and tracking your results is critical in digital marketing. Take the time to learn and understand analytics software like Google Analytics. 

Get Familiar With Social Media Platforms

– Social media is one of the most important tools for digital marketing. Take the time to get familiar with different social media platforms to use them effectively for marketing purposes.

Learn How to Write Compelling Copy

– Your copywriting skills will be essential to digital marketing success. Take the time to learn how to write compelling copy that resonates with your target audience.

Invest in a Good Computer

– A good computer is essential for success in digital marketing. Invest in a reliable machine that can quickly and efficiently handle all your tasks.

Attend Industry Events

– Attending industry events and conferences is a great way to stay up-to-date on the latest trends in digital marketing. Make sure to attend some industry events to make meaningful connections and expand your knowledge. Networking at events is critical, as it could lead to internships or job opportunities. 

Stay Informed

– You should stay informed about what's happening in the industry by subscribing to relevant blogs, podcasts, or newsletters. This will give you insight into current topics, strategies, and trends that you could apply to your campaigns. 

Take Online Courses

– Lastly, remember to take advantage of online courses or tutorials which could help supplement your learning and provide practical applications for what you've learned. 
By taking actionable steps toward building your digital marketing career, you'll be well on your way to becoming a successful marketer!
In Summary
Launching a career in digital marketing is a great way to combine your knowledge of technology and marketing while enjoying the freedom and flexibility that comes with being a part of the digital world. 
With careful planning, research, and dedication, you can become an expert in this field in no time. It is vital to research the field, get a degree in digital marketing or a related field, develop a solid online presence, start freelancing or working for a digital marketing agency, get certified, stay up-to-date on industry trends, and network to be successful in your career.