WordPress has become the go-to content management system for millions of websites online, and it's easy to understand why: it's flexible, extensible, and user-friendly.
But with all these advantages, there are still some pitfalls that can make the content published by the site much harder to use for people with disabilities.
But there are ways to make your WordPress website more accessible to people with disabilities.
Today, we'll be discussing nine such ways to help you make your WordPress content more accessible and keep up with the changing times.
1. Organize your content structure
You can organize your content structure by using the heading structure correctly. It will allow screen reader users to navigate your content easily.
Utilize headings hierarchically.  <H1> level headings can be used to represent the most vital idea on a page. Use <H2> to indicate sub-sections. The sub-sections can be further organized with <H3>, and so on.
You can use CSS (Cascading Style Sheets) to divide the presentation from structure. Ensure to plan out a heading structure prior to creating a page. 
2. Add Alt Tags to images
Adding alt tags to your images can make your content accessible as it allows software that reads the screen to read the image it's linked to. It also lets the user understand the purpose of the image.
To add alt text to your images in WordPress, click on Add Media while writing a post at the top of the page.
Next, insert the image into your media library. You can do it by browsing or dragging it. Once uploaded, you will see an Attachment Details page on the right side of the screen. 
You can enter the image description in the Alt Text field. Also, add the remaining entries like the media credit and caption.
Then, tap on Insert into post. 
3. Choose legible color
If you look at the statistics, 8% of males and 0.5% of females of the population in Northern Europe are affected by red-green color blindness.
Using colors to distinguish and organize content will make it easier for disabled people, mainly people with learning disabilities, to understand the content. 
Along with color, you can also use other visual indicators like asterisks or question marks. Also, use borders and whitespace to differentiate content blocks from one another.
Use tools to evaluate color contrast. It will help you to create more visually usable pages for users with low vision or color blindness.
4. Use accessibility plugin
WordPress Accessibility plugins allow users to skip links. It will let them land on your content page directly. This feature will significantly benefit those who utilize screen readers. 
Moreover, you can use the toolbar feature to let users with vision impairment adjust the font size, contrast, and grayscale in WordPress. 
You will also be able to remove title attributes from the images in the content.
Consider availing of WordPress performance optimization services for superior website performance.
5. Design accessible interactive elements
Design buttons and menus in such a way that it is easily accessible via keyboard and mouse. The users will also be able to highlight your links via keyboard and mouse.
See that the navigation is also accessible via keyboard. And add skip links on the top of every page.
While creating the form, see that the entire field has a corresponding label. And provide input help with a confirmation message or warning to make it easy for people with impairment disabilities to read.
You will also have to describe downloadable media files like audios, PDFs, documents, etc., and highlight the accompanying buttons that lead to the download option.
If you have video content, it would be great if you can provide a caption, transcripts, or sign language.
6. Save tables alone for tabular data.
Tables are great for displaying data. But keep them as simple as possible. Use tables only for tabular data. If you use a table for lists, layouts, etc., it will confuse screen readers.
In case the need arises to create complex tables, you can use this guide. You can learn how to code a table within accessibility standards.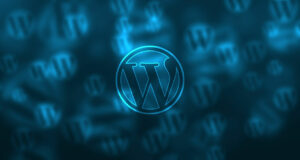 7. Don't use flash content and time limits.
Flashing content can create seizures in some people with disabilities. So, it is not a good idea to use content with flashes while creating accessible website design.
Also, see that the media that you upload on your site has the pause, play, and replay option. Consider offering choices for people with disabilities if you are introducing a time-sensitive piece like a quiz.
8. Utilize an accessibility-ready theme
If you use themes that are not coded with the options and functionality, you won't be able to implement certain key features.
Use an accessibility-ready theme to set up your site from scratch to be friendly to visitors.
If you visit the WordPress Theme Directory, it has many criteria that a theme must meet to be considered accessibility-ready. Themes should have navigation schemes to be used with a keyboard alone, color schemes with clear contrasts, correct heading structures, and so on.
You can also make use of third-party tools to make the website accessible.
9. Allow resizable text 
People with visual impairments can benefit from a resizable text feature. Thus, many browsers and devices have this feature. Build your site in such as way that it will support this feature.
If not, resizing text can break the design or make your site inaccessible.
Don't use absolute units. For instance, don't specify text size with pixels. You can employ relative sizes to allow the text to scale based on other content and the size of the screen.
Summing-Up
Accessibility is often an afterthought. For those who are in the web development industry, out of sight and mind means, 'not my area.' 
However, with the web constantly evolving, it's essential to keep accessibility trends top of mind, especially as we reach a point where users are accessing websites via mobile and other devices. 
Thus, it's essential that you discuss best practices when you're designing a website or publishing a blog post on your WordPress site.
Author Bio:
Lucy is a creative content writer and strategist at Marketing Digest. She specializes in writing about digital marketing, technology, entrepreneurship, and education. When she is not writing or editing, she spends time reading books, cooking and traveling.