Are you familiar with account-based marketing (ABM)? Also known as key account marketing, it helps organizations communicate with individual accounts or prospects as markets of one. Think of it as a one-to-one approach rather than a one-to-many approach.
Enterprise-level brands use account-based marketing to help them with the following:
To earlier engage in the sales process with high-value opportunities.

Maximize the return on investment (ROI) from marketing campaigns

Align strategic marketing initiatives with account management and sales strategies.
In this post, we'll walk you through the eight practical reasons why you should start implementing ABM into your B2B marketing strategy:
1. Market with more efficiency
ABM automation lets you set up a process once and scale it across numerous campaigns, allowing your team to do more with less, and handle many more accounts per person.
ABM helps drive efficiency in your organization by focusing on key accounts that cause you the most revenue and the highest ROI. For example, if an account reaches a certain threshold where they're no longer worth your investment, you stop marketing to them.
At ABM examples, we always tell our clients that one of their most valuable resources is time and money; ABM marketing benefits both.
2. Cost-effective strategy
You need to invest more to draft content for various sources and platforms with traditional marketing strategies, which can be costly in the long run.
On the other hand, ABM directly involves your marketing efforts on targeted accounts. Therefore, you don't need to invest in other accounts, and the cost can be lower significantly. Additionally, you can reduce this expenditure even further using handy social media tools.
3. Shorter sales cycle
The ability to get rid of low-value prospects and target specific decision-makers means that you can move targets through the sales funnel, allowing you to close deals much faster. A shorter sales cycle helps you save resources. In the same way, it will enable your team to put their focus on accounts that have the best return.
Doing so allows you to generate more leads, chase down more sales opportunities, and contribute to your overall bottom line. Ultimately, this benefit becomes an excellent competitive advantage.
4. Maximize the use of marketing automation tools
ABM utilizes data and marketing automation tools to disable the marketed content to your target demographic. Automation tools like Marketo and HubSpot, for instance, are packed with efficiencies.
These tools allow maximum personalization with minimal effort. They also incorporate better visuals, dynamic functionalities, and efficient CTAs within the content. As a result, you can maximize marketing automation tools that lead to relevant messaging.
5. Increase contract value
Using ABM marketing methods enhances deal sizes by highlighting consumers likely to succeed with your product or service. Therefore, all the efforts are targeted at people who will likely stay with you.
Considering this, the contract value for ABM targeted accounts can go up to 40% for mid-market accounts. This contract value enhances by 35% for clients in the corporate world. These figures can eventually lead to massive growth for your company without having to spend extra on acquisition.
6. Higher return-on-investment
Your marketing strategy should be measurable. It is no different with ABM. 84% of businesses surveyed by the Information Technology Services Marketing Association said that account-based marketing delivers higher ROIs than any other type of marketing. Measuring the ROI of any marketing initiative is crucial.
It is possible with the sea of automation and software tools available in the market. Through ABM, you can see both the return on investment for an ABM initiative and other areas that might need improvement based on how these contracts are responding to your content.
7. Personalized messaging to customers
Many traditional marketing strategies are using mass messaging to reach their targets. But this type of generalized communication isn't welcome anymore.
Meanwhile, ABM offers more personalized messaging to interact with target customers. Also, marketers can understand and approach their target accounts better. It helps them stay closer to customers, interacting with them in a way they prefer.
8. Better customer retention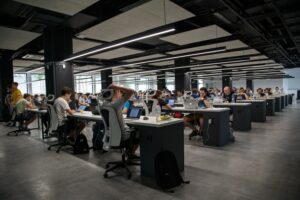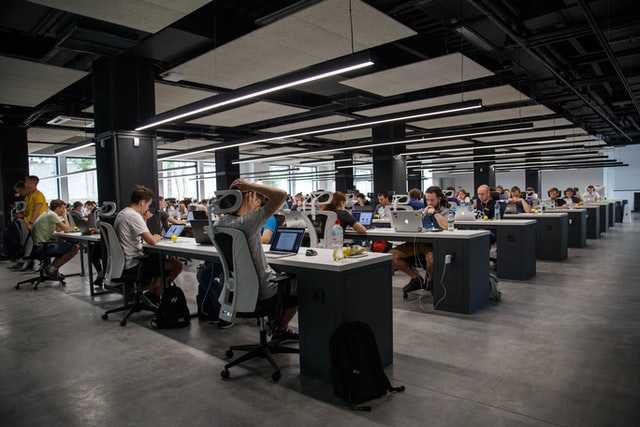 The thing is, acquiring new customers usually costs more than retaining existing ones. Therefore, one way to engage and retain customers is by using personalized content.
With personalized content, you can earn your customers' trust and build more meaningful relationships with them.  
Over to You
So there you have it. There's no doubt that ABM is a tested way for B2B marketers to align their sales more strategically and develop personalized campaigns targeted to specific accounts to drive revenue.
ABM helps drive organizations to a clear ROI and get measurable results based on marketing campaigns and integration with sales efforts. Taking these benefits into account, we hope that you adopt them in your organization so that you can reap the benefits. Good luck!