There are numerous factors to consider before selling a home in NYC, as it is a challenging endeavor. However, this is exacerbated if you attempt to sell a home requiring repairs. The majority of individuals believe that selling a home as-is is not ideal. They believe that you must resolve all issues if you want the best deal. In reality, this is not the case. If you need to repair a home that is in very poor condition, it may cost you more than if you simply sold it for less money without making any repairs. That being said, if you decide to sell your home as is, we are here to offer you 6 tips for selling a house that needs repairs.
1. Hire A Real Estate Agent
Signing a contract with a certified agent who will manage the marketing and advertising of your home and assist you throughout the process is the conventional manner of selling a property. Agents will advise you on how to make your home ready for sale. They will also make the house's information and images accessible to the public, as well as arrange viewings for possible purchasers. When you discover a buyer, your agent handles all correspondence with the buyer and their agency. It is the agent's obligation to guarantee that all money and paperwork are in order. 
2. Make Minor Fixes
Just because you are selling a home that needs repairs doesn't mean that you shouldn't make small additions to it before you sell. You shouldn't attempt to fix any major issues. However, there are aesthetic and structural repairs that you can make without breaking the bank. For example, you can replace caulking in your bathroom and kitchen. Caulk has a tendency to shrink and discolor over time. You can remove old, discolored caulk and replace it with a new seam for a couple of dollars and a few hours of work.
You may replace outdated lighting fixtures if you have a little extra cash. Upgraded fixtures assist in refreshing the look of your house. Replace light bulbs to brighten your home. You can also re-paint your walls. This will help you in repairing any gaps and cracks in your walls at a very low cost. A fresh coat of paint will also refresh the feel and appearance of your home. Choose neutral hues if you want to appeal to as many people as possible.
3. Get a Home Inspection
It doesn't matter if you are selling a home that needs repairs or a home that is fully functional; you need to conduct a home inspection. If you want to sell as-is, hire a house inspection as soon as you can. You may have an idea of what needs to be fixed, but in order to be sure, you must hire professionals to look over everything. Furthermore, in NYC, you are required by law to perform a home inspection before selling. If you obtain an official inspection, regardless of how poor the condition of your home is, you will be assured of your legal standing.
4. Recognize Your Buyer
Now that you know your property's condition, you can start thinking about who you may sell or advertise to. If you want to sell your house as-is, there are three potential purchasers to consider:
Home flippers/investors:

Flippers renovate and repair a house to sell it for a profit. They're looking for a good deal because they'll invest a lot in your property and want to make a profit. 

Deal Seekers:

They want to move to your neighborhood or school district. Most of the homes they're considering are too expensive. They're willing to settle for a cheap house. These buyers prefer homes that need minor repairs. They may have a limited budget and not want to buy a property that needs extensive repairs.

Remodelers:

Cross between deal seekers and flippers. They can afford a house, but they're waiting for the right one. People selling homes that need major repairs may target this buyer. They're willing to put in the work and spend for a home or neighborhood they like.
5.  Be Reasonable With The Pricing
Now that you have the essential information about your house and have a notion of the kind of buyer you want to attract, it's time to consider the asking price. Do some research to discover how much other as-is properties in the neighborhood are selling for. Compare factors such as the number of rooms and square feet. Also, look at real estate websites for specific houses to observe how listing prices have changed on the same property. This is also an excellent opportunity to enlist the assistance of a real estate agent if you have not done it so far. They will have an extensive understanding of the local property market and will be able to assist you in setting a realistic price for your home.
6. Find A Cash Buyer And Off-Market Your Home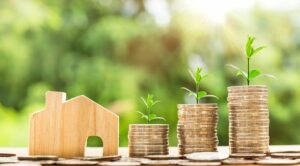 The majority of cash purchasers acquire residences to repair, restore, and resell them. They buy the home in its current condition, with no cleanings, showings, or improvements. The whole transaction may be completed fast and without complications. The owner of a cash transaction might seek out various comparative bids and negotiate conditions. Indeed, as the owner, you will engage directly with the buyer on all transaction elements, including escrow, title, and closing. This is going to be your best bet if you want to sell quickly. If you can accept this way of doing business, you will be one step closer to hiring local movers to help you into your new NYC home. In fact, with a friendly team at your side, you can expect everything else to be a breeze after you sell your home.
Conclusion
We know how hard it can be to sell a home in this market, especially in NYC. However, hopefully, these 6 tips for selling a house that needs repairs are going to help you speed this whole process up.