Is there anyone who does not love cookies or don't get overwhelmed on hearing the most pleasing sound of the world "the cookies are ready." If there is, then we have not seen the one yet. And what a sight these scrumptious cookies offer by flaunting through the windows on the Cookie Boxes telling you to stop and buy them at once to indulge your taste buds with their lusciousness.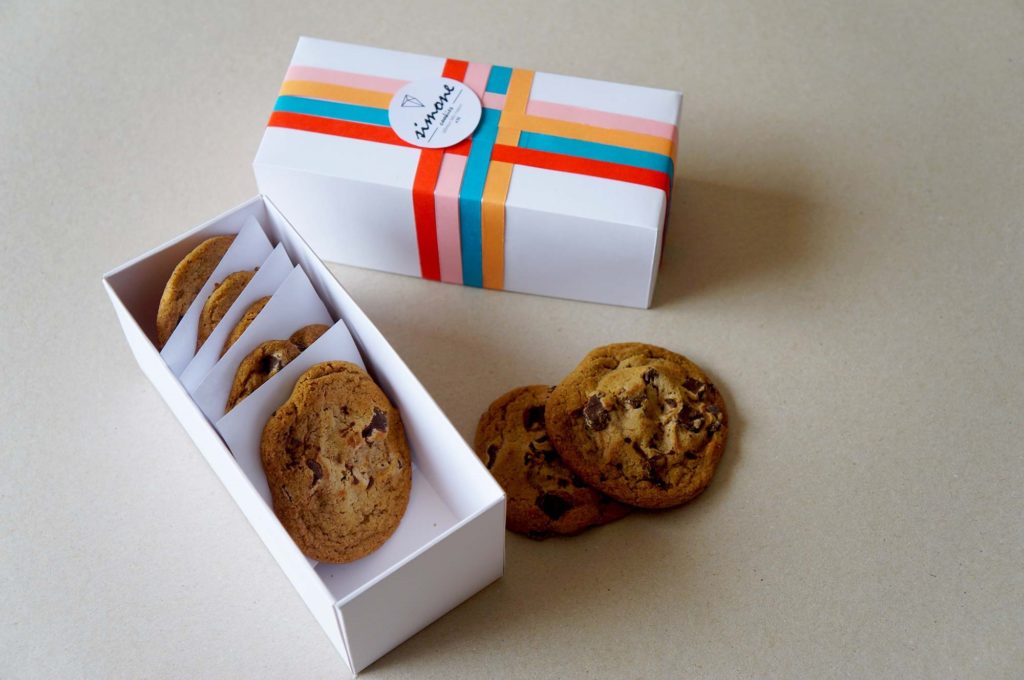 Being the most favorite dessert of all of us without which we can't imagine our lives, let's give a shout out to cookies and celebrate their scrumptiousness by knowing 7 of the most interesting facts about them.
They were introduced by Persia:
Cookies were first introduced by Persia, which is now called Iran. It goes way back to the 7th century AD after they first cultivated sugar in the region. They started making cookies when sugar became commonly available in the country. Cookies then spread to Europe when the Muslims conquered Spain. They gained popularity over time, and by the 14th century, cookies were common in all levels of the society throughout Europe, from street vendors to royal cuisine. One of the most popular early cookies that became common in every continent was Jumble. Cookies then came to America through the Dutch in the late 1620s.
World' biggest cookie weighs 40,000 pounds:
Omg! 40,000 pounds? Yes, it really did happen. This record-breaking giant cookie was made by the Immaculate baking company on May 17, 2003, in North Carolina, the United States, right next to their bakery. It was a huge cookie, which was 102 feet wide and weighed over 40,000 pounds. Their goal was to create a 100 feet wide cookie to break the record of Cookie Time in New Zealand, who baked an 81-footer some years back. After eight months of designing, testing, creating the biggest oven, collecting 40,000 pounds of ingredients, and mixing thousands of batches of cookie dough, the big day arrived when they unveiled the world's biggest chocolate chip cookie which was mind-blowing. They then cut and sold the slices of biscuits in commemorative Custom Cookie Boxes USA for $10 to each one of the waiting crowd who was eager to taste the world's biggest cookie while the $20,000 they raised from it was funded to a museum.
John Kerry Opened a Cookie Store:
In the late 1970s, the former United States Secretary of State, John Kerry, got bored of being a lawyer, so he, his friend, and his business partner opened a bakery in Boston and named it Kilvert and Forbes. Even though Kerry is no longer part of that bakery, but he still orders his favorite chocolate chip cookies from there. Besides the scrumptious taste of their cookies, the Cookie Boxes they provide the cookies in are also highly fascinating.
They were not made to eat:
Did you know that cookies that everyone relishes today were not made to eat? It must be surprising for you, but they were actually created to test the temperature of the oven. Cooks would take a small lump of the cake batter and put it into the oven to test if the oven is ready to bake the cake or not. Now thank those cooks who made the best addition to our desserts, which we find everywhere now packaged beautifully in Colorful Cookie Boxes to make our day.
Chocolate chip cookies were a surprise?
It is mostly believed that the first chocolate chip cookie was created by a happy accident by Ruth Wakefield, owner of the Toll House Cookie in the 1930s. According to the story, she added small pieces of a chocolate bar into her cookie batter, thinking that they would melt, but when they didn't, the classic dessert that we all relish today was born. However, not everyone trusts this story as Wakefield was an expert baker. According to an interview, Wakefield invented the chocolate chip cookie after much testing and experimenting during her college food-chemistry class. These cookies are now the most famous all across the world, and due to their such great demand, manufacturers have to get Custom Cookie Boxes Wholesale for their packaging.
Nestle' gave Wakefield lifetime Supply of Chocolates:
Nestle' bought the recipe of chocolate chip cookies from Wakefield after her successful creation in the late 1930s, and they paid her for it with a lifetime supply of chocolates. Isn't it cute? Then in 1939, the company introduced their version of the chocolate cookies in the shape of a teardrop which are famous till today and found in attractive cooking packaging all over the world.
Jerry O'Connell Ate Pot Cookies:
While filming for his movie Stand by Me, the 11-year-old American actor Jerry O'Connell accidentally ate pot cookies from a renaissance fair. Then two hours later, the crew found him high and crying somewhere lying down in the park, which was hilarious.
These were some of the most interesting facts about cookies to help you get to know more about your favorite dessert and the interesting happenings related to them. Now you can say that you are a true cookie lover as you know the most interesting facts about them that most of the people do not know.