Everyone wants to devour flavoursome cuisines as well as improve the flavour and mouthfeel with different seasonings. When it comes to flavouring your food, especially meat, the chefs use different types of sauces, topping, olive oil, curry leaves, mint leaves, etc. One of the key flavouring ingredients is barbecue sauce (BBQ sauce) which is also used for marinating, basting, condiment and as a topping for barbecued meat and many other food items.
Let us know the key ingredients used for preparing barbecue sauce:
Vinegar

Tomato paste

Mayonnaise

Liquid smoke

Onion powder

Mustard

Black pepper

Sweeteners
Barbecue sauce is not as common as other spreads or ketchups but has become a prominent american condiment that is prepared differently across the country and boosts the flavour of meat, sandwiches, chicken, burgers, etc.
The barbecue sauce has derived its name from arawakans who called their grill "barbacoa" and then the word got corrupted into english as "barbecue".
What are the different kinds of barbecue sauce:
1. Tomato-based Barbecue Sauce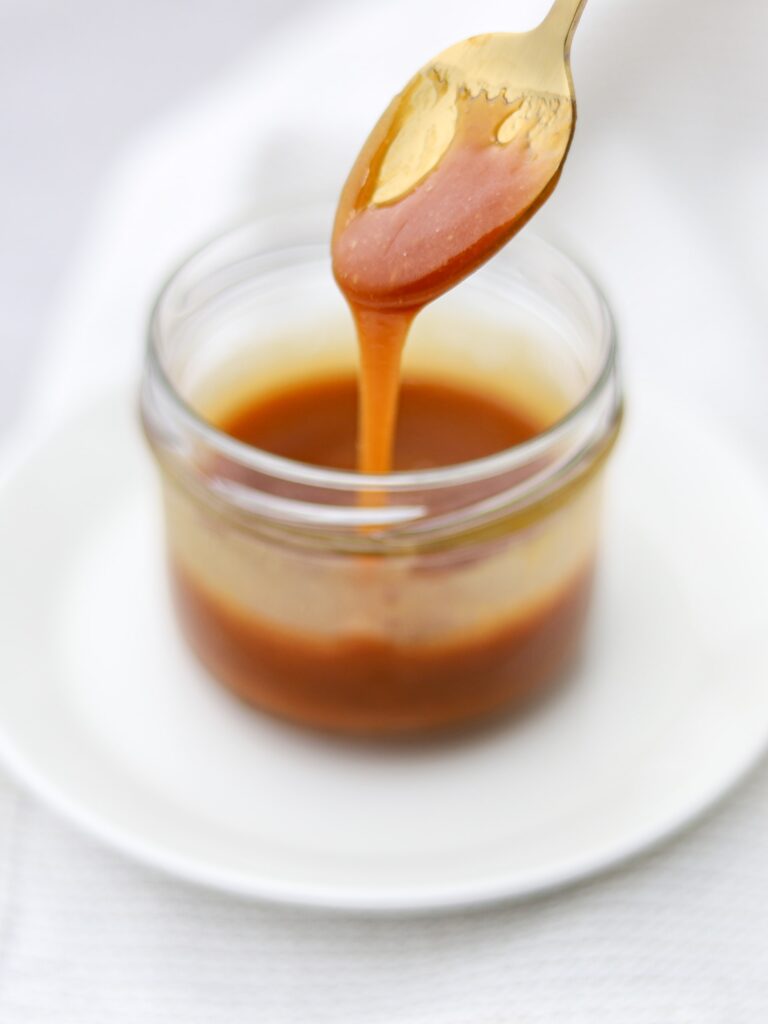 This is the most common type of barbecue sauce primarily used with smoked or grilled meat, salsa or sandwiches spread/dips. It possesses a sweet and tangy flavour having a thick along with syrupy consistency. Along with the tangy base, the tomato-based barbecue sauce consists of brown sugar, vinegar, cayenne pepper, onion powder, garlic powder, etc.
2. Vinegar-based Barbecue Sauce
Vinegar-based Barbecue Sauces are usually thinner than tomato-based barbecue sauce but tend to be more spicy. It predominates the north carolina style of barbeque hence these sauces accompany wonderfully with pork and gives a sense of astringent flavour. Vinegar-based spicy bbq Sauce is not completely devoid of ketchup and contains a little amount. Its main ingredients include cider vinegar, salt, cayenne pepper, red pepper flakes, brown sugar, etc.
3. Mustard-based Barbecue Sauce
South caroline's mustard-based bbq sauce is another thin, tangy and stringent sauce that is teamed up with their regional pork sandwiches or grilled chicken. It tastes like a wonderful mix of sweet, tangy and spicy. Mustard-based bbq sauce's key ingredients include yellow mustard, honey, brown sugar, apple cider vinegar, ketchup, worcestershire sauce, garlic powder, cayenne pepper, salt and a pinch of hot sauce.
4. Mayonnaise-based Barbecue Sauce
Alabama's famous mayonnaise-based barbecue sauce which is made from the base of mayonnaise. It is basically mayonnaise thinned out with vinegar and lemon juice along with various spices and seasonings served with smoked chicken. Ingredients of mayonnaise-based barbecue sauce are mayonnaise, water, white wine vinegar, coarsely ground pepper, creole mustard, salt, sugar, garlic cloves, horseradish.
5. Molasses-based Barbecue sauce
Molasses-based Barbecue sauce has a bold molasses flavour with a hint of orange which can be teamed up well with chicken, ribs and chop. The key ingredients are molasses, tomato sauce, apple cider vinegar, vegetable oil, dried minced onion, grated orange peel, worcestershire sauce, ground mustard, paprika, seasoned salt, pepper and garlic powder.
6. Cherry-based Barbecue sauce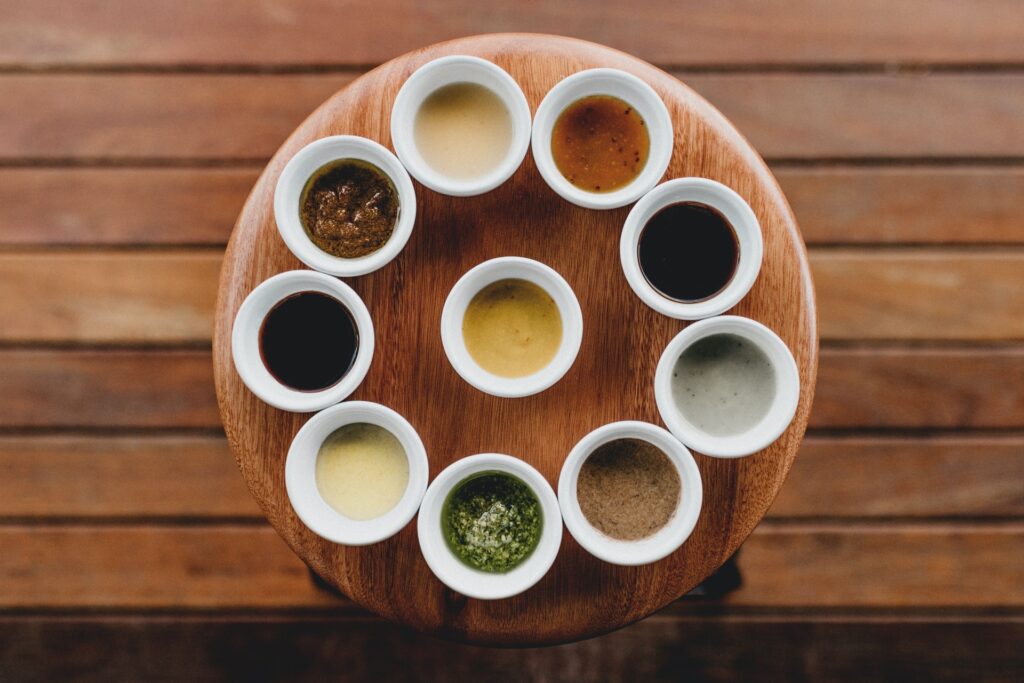 The cherry-based bbq sauce is made of frozen cherries, tastes fruity and sweet and can be enjoyed with grilled meat, chicken, burgers, pulled pork sandwiches, etc. Its ingredients include finely chopped onion, butter, garlic cloves, frozen dark sweet cherries, ketchup, brown sugar, cider vinegar, worcestershire sauce, ground mustard, pepper, liquid smoke, crushed red pepper flakes.
7. Italian Barbecue sauce
Italian barbecue sauce should not be confused with a american coraline barbecue sauce that is specially made to have grilled chicken or italian sausage. Its key ingredients are extra-virgin olive oil, red onion, garlic cloves, roasted tomatoes, chicken stock, balsamic vinegar, brown sugar, worcestershire sauce, salt and pepper.
8. Organic barbecue sauce
Original organic barbecue sauce consists of all the constituents that are purely organic and contain no adulterants in it. The key ingredients of an organic barbecue sauce includes palm sugar, raw honey, molasses or maple syrup, raw apple cider vinegar, organic ketchup, mustard, onion powder, fermented soy sauce, sea salt and paprika.