When it comes to Valentine's Day, the best gifts are the ones you can enjoy together. 14th February is, after all, a celebration of your relationship. Use this Valentines Day Gift Ideas guide to find a gift the two of you will love, and you'll be sure to win brownie points on the big day.
A synchronized morning routine
Do the two of you recreate a scene from Night of the Living Dead every morning? If the only way to un-zombify each other is to slurp back a cup of Joe, then a matching couple's mug could be the only antidote to your mutual affliction. Who needs to be a morning person when you have a mug filled with your favorite brew?
There are a lot of couples' mugs to choose from. While you could go with the typical king and queen or Mr. and Mrs. designs, go the extra mile and search for something that speaks to your special interests. If the two of you saw the Last Jedi in theaters several times, then the Star Wars mugs by Cotton Cult would be perfect. The mugs immortalize the famous scene from The Empire Strikes Back when Princess Leia says "I love you" and Han Solo responds with "I know". Each declaration is imprinted below Princess Leia's iconic ear buns to match up with Hans Solo's gun.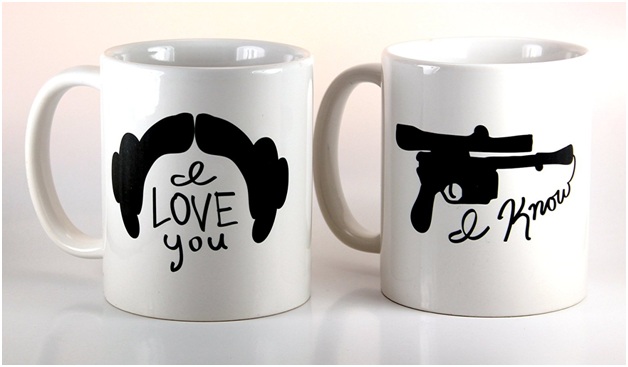 His and hers iPhone skins
They say after a certain amount of time together, couples begin to dress alike. Kim and Kanye did it in ribbed jeans and simple tees covered by black pea coats. David and Victoria Beckham did it in matching black leather. And Justin and Britney took it to a whole new level in denim back in the 90s. You can be like your favorite celeb lovebirds without having to order the same unisex wardrobe in two different sizes. A simple and elegant way to show people you're together is with matching iPhone skins. The skin engineers at dbrand make it easy to synch up with your lover with their online skin builder. There you can click through colors and textures until you've created a customized decal that's just as unique as your ship name. It doesn't matter if you upgraded to the X while your honey still has a 6s. They tailor-make skins for most devices so your iPhone X can match your style and your SO's 6s.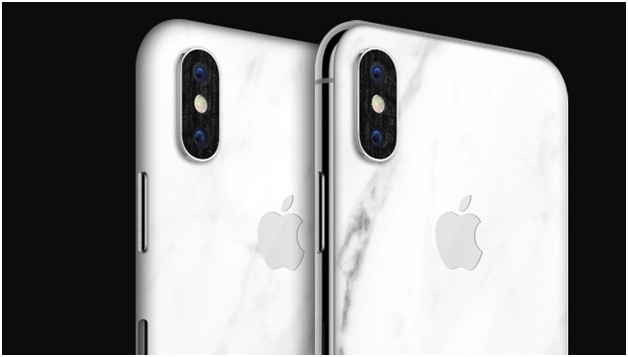 A couple's massage
A massage that opens up the knots inside the body is undoubtedly the best Valentine gifts for him or her. So schedule a bit of 'you' time and pamper each other with a couples retreat. While each package will differ from spa to spa, the average experience usually includes champagne, roses, chocolate, and—of course— a body massage from a professional. If you're ready to relax in a romantic and calming environment, head to Groupon to see if any of the spas near you are offering a Valentine's Day special.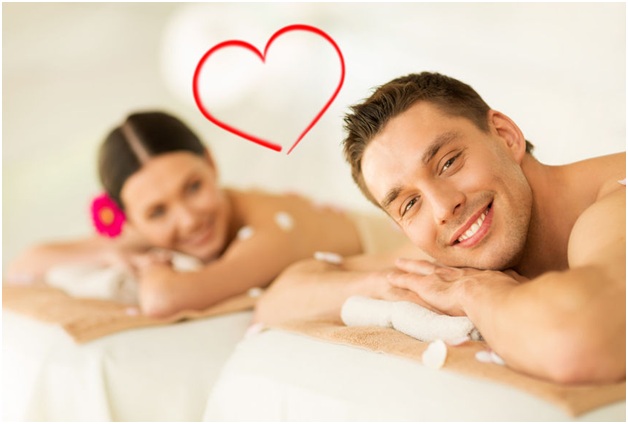 A date in a box
 Between work and your social obligations, it can be hard to find a time when it's just the two of you. A busy schedule isn't your only hurdle. A romantic date can take a lot of effort to plan, especially if you want to go all out with a nice dinner, and activities, and treat yourself (or your partner) to something from a place like True Pheromones to really remind your partner of why they love you and make yourself the most appealing version of yourself possible. The reality, however, is that after a long day, you might not have the energy to organize a romantic evening. If the two of you usually opt to Netflix and chill rather than spend real time connecting, a monthly subscription box from Datelivery could spice up your relationship.
Datelivery, like any other subscription box, delivers curated items straight to your door. Unlike any other subscription box service, Datelivery contains a collection of items that combine to create a fun and unique date night spent at home. Its contents can include games, activities, food, and other items that ensure a fun night together.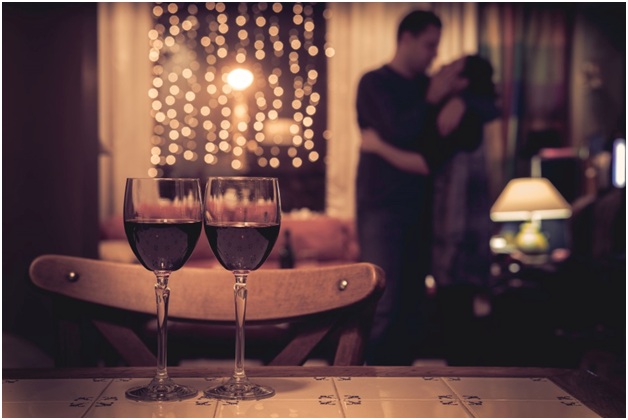 Cooking Nights In
Sometimes the gifts that keep giving,  are the most rewarding. If you and your partner like to cook then why not do it together. A natural gas smoker is perfect for preparing a meal for a gathering of friends or a cozy evening together at home.  Smoking your food can take some time and effort but it's something you can do together. Not only that, at the end you're left with a succulent and delicious meal.
Takeaway
Whether you sign up for a date in a box or opt for matching iPhone decals isn't what's important. Use this guide for inspiration or not — just make sure you aren't like the other couples this February. The rest of the world is spoiling their partners with these beautiful love quotes this Valentine's Day. Stray from the status quo and get a gift that both of you can enjoy. Couples presents are an easy way to celebrate what you have together, and they're an excuse to spend a little extra time one-on-one.