Whether you're going to a city a few hours away or you're going overseas, traveling can be expensive. From finding the best car insurance company to support you abroad to comparing hotel prices, it can feel overwhelming to stick to a budget while on vacation. To get the most out of your journey, stick to these 5 money-saving travel hacks.
1. Get insured to drive abroad
If you plan on driving while you're in another country, make sure you have the right car insurance and other road essentials for your trip. Whether you're taking your own car abroad or renting a car when you get there, you have to have insurance. Before leaving, let your insurer know that you're traveling overseas and check if your existing policy covers you.
If you're taking your own car, talk to your insurance company about extending the minimum cover to include damage to your car or theft as well as considering getting a breakdown cover.
If you're renting a car abroad, don't forget to read the small print. Read all the terms and conditions online beforehand and make sure you're covered for unlimited daily mileage if you're traveling long distances.
Make sure to also understand all the types of accidents covered by your insurance. Read the fine print, so you are prepared in case even some specific cases occur, such as being hit by a driver that is texting and driving.
2. Stay in hostels
A hostel is a place where you book a bed in a room and are sleeping with other strangers in that room. Because of this, hostels may not be very private, but they are much more wallet-friendly than hotels or rental homes. You can even offer to volunteer at a hostel in exchange for a bed. Some hostels also offer free food like baked goods and pizza nights. Not only are you saving a lot of money on accommodation (some hostel beds are only a couple of dollars per night), but you're getting the real backpacker experience, and creating possible friendships and memories that will last forever.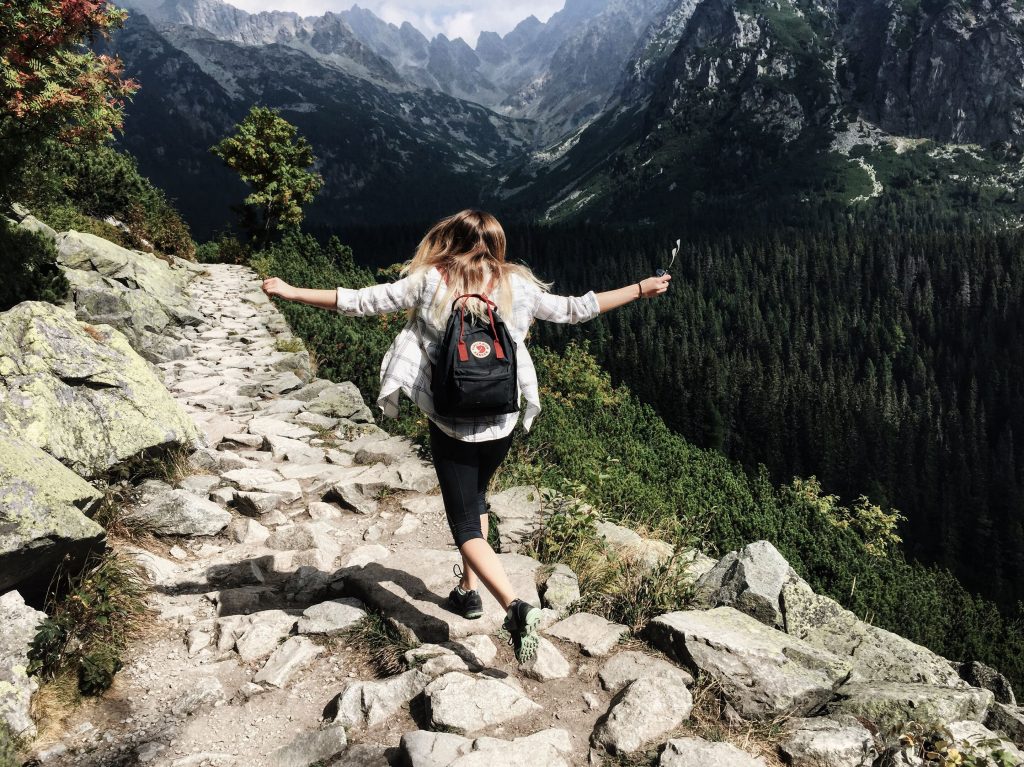 Even if you stay in a hostel rather than a hotel, it could still be one of your biggest expenses. By eliminating this will open up a lot of your budget to be able to experience much more. By choosing to house sit for someone, you get to stay in their home for free.

House sitting can also save you money by allowing you to shop and cook at home for some meals. You may even get access to the homeowner's vehicle so you can save on transportation as well. It can be complication process to get started, research first and see how to become a house sitter so you can save those precious pennies for the good stuff.
3. Avoid tourist traps
Tourist attractions in any city may seem exciting and are popular for a reason, but they could create a significant dent in your bank account. Anywhere you choose to visit in the world will have so many interesting sights to see, people to meet, and food to try. You don't have to enter tourist central and spend a lot of money or queue for hours to experience what the city you're in has to offer. Going off-the-beaten-path can also allow you to discover hidden gems and exciting activities or restaurants only the locals are familiar with.
4. Book using cheaper websites
There are several booking websites that compare flight prices and let you know which months are cheaper to fly in. Make sure to book using a private or incognito browsing window and clear your browser cookies before searching for flights. Websites track what prices you've been quoted in the past, so in order to make things competitive and affordable, don't forget to browse privately. However, you don't always have to break the bank with plane tickets. There are other affordable ways to travel like taking the bus.
Whether you choose to travel by plane, bus, or train make sure to book in advance. Often prices will go up as time gets closer for your trip. Booking flights, hostel beds, or bus journeys ahead of time will guarantee you cheaper prices.
5. Travel light
Avoid checked luggage fees while flying by only taking carry-on luggage. Some travelers are successful with traveling light, while others always need to pack three extra outfits "just in case". The best way to avoid over-packing is to never buy a backpack or suitcase that is bigger than carry-on size. If your luggage is small, you won't be able to over pack.
Another tip to travel light is to always check the weather of where you are traveling. This way you will know what clothes to pack or not to pack. There are many countries such as Italy that seem like they are warm all the time. However, you will be fooled when you arrive and are freezing in nothing but a romper and sandals. To know what to prioritize when packing items, checking the weather beforehand will allow you to know whether or not it is worth it to pack an extra thick sweater that will take up more space in your carry-on. Also, when packing your clothes, make sure to roll instead of fold. Rolling your clothes will create more space for other important items.