Planning to start your own online business but not sure how to get started?
The best thing about becoming a virtual entrepreneur is that it won't cost you an arm and a leg. But the landscape is pretty competitive outside. Every new brand has to undergo the early stages of an establishment to create brand awareness. While there is no shortcut to becoming an overnight sensation, you need to put in a bit of effort to maintain your brand image.
Here are top 10 tools to help design your brand and jump on the visual bandwagon:
1. WordPress – Website Builder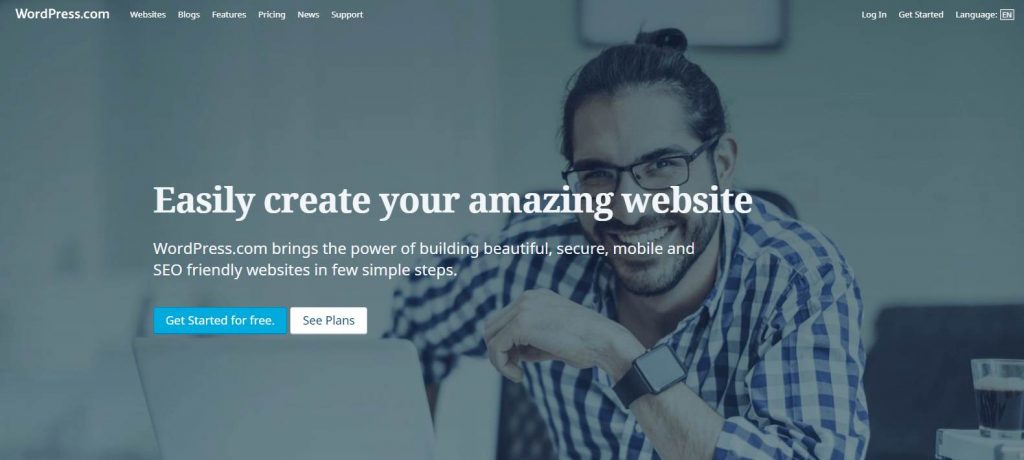 You need a website to run an internet-based business. WordPress is the best option for that purpose. There are thousands of free themes to choose from. However, for a more customizable experience, you need to purchase a premium theme. It will cost you between $25 and $100. The site builder also gives you access to thousands of plugins for additional functionalities.
2. Designhill – Logo Maker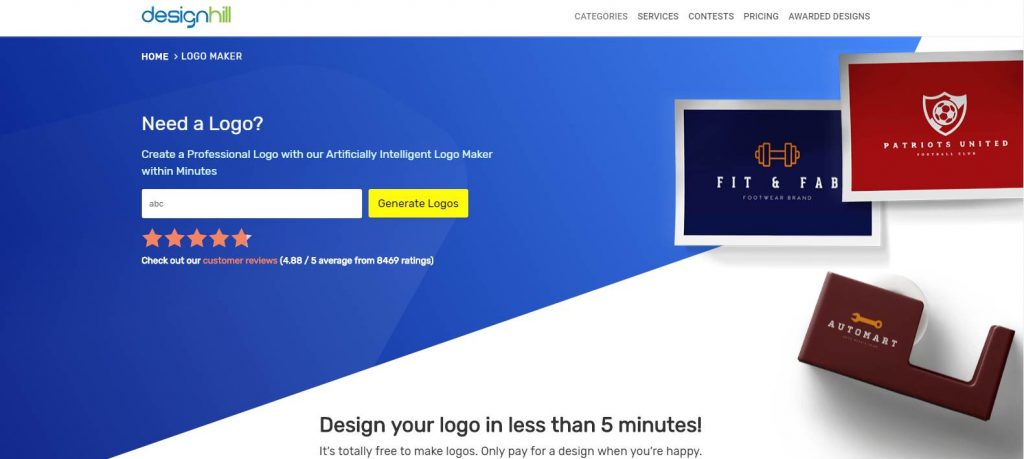 Having a logo for your business is yet another requisite. It is the visual display of your company's objectives. You can use a logo to promote your business both online and offline. Designhill's online logo maker helps you create your own customized logo for free. It features more than 1000 logo designs to choose from. You can pick any design you like in terms of fonts, colors, and texts and have to pay only which suits you best.
3. Soapbox – Video Maker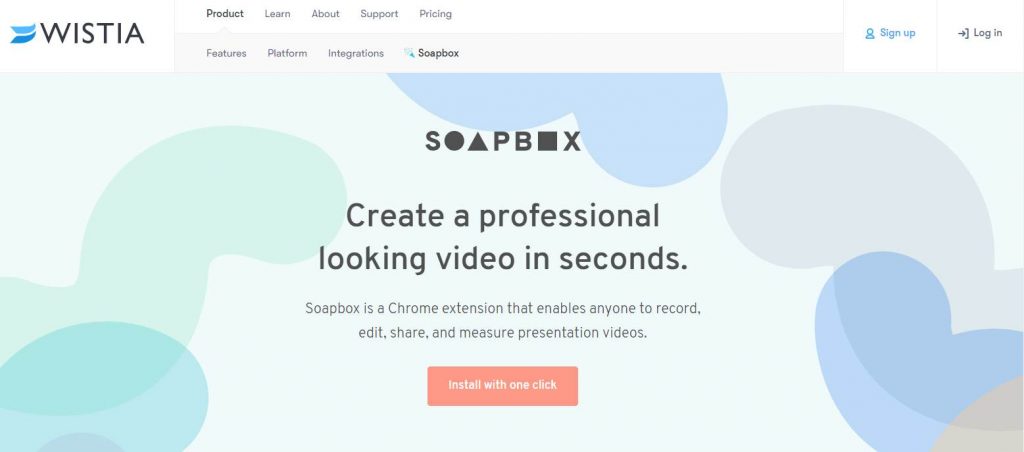 Video branding is one of the most used tools for a newly launched business. Soapbox is a free Chrome extension that helps you create a professional video in seconds. The tool comes with a ton of features for customization as well. The best thing about this video maker tool is that it comes in both free and paid ($150/year) versions.
4. Canva – Brochure Maker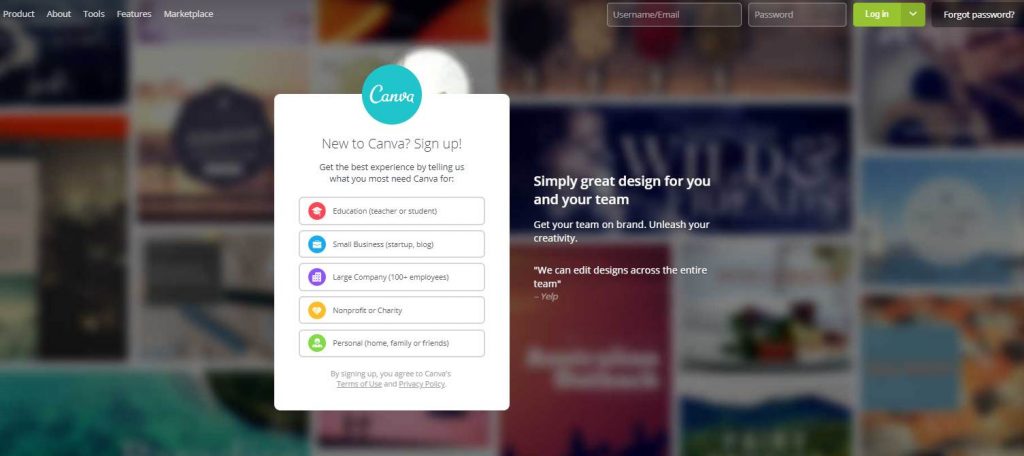 When you're focusing on presenting your business information clearly and beautifully, a brochure comes in handy. Canva's brochure maker eases the process to create beautiful brochures. This tool offers a collection of professionally designed layouts. Just drag and drop the images, add text and customize the fonts and colors to create a stunning brochure.
5. PicMoneky – Photo Editing Tool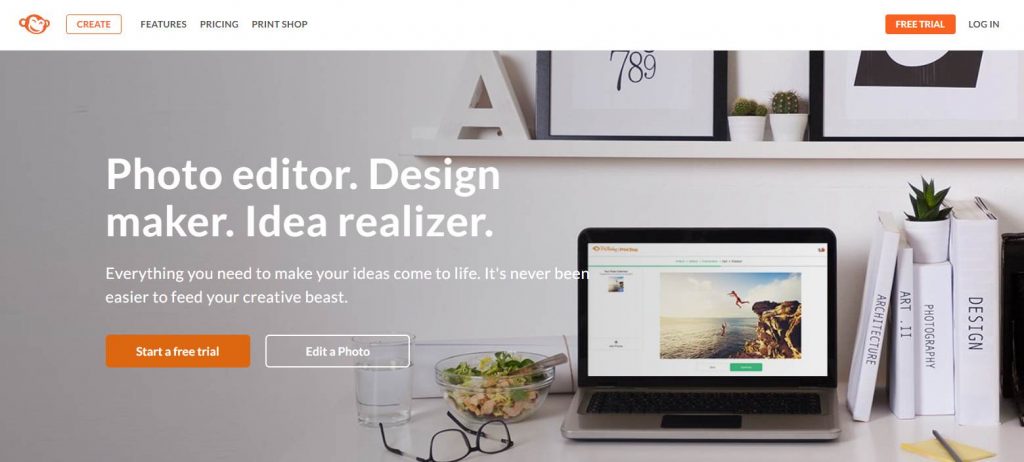 No worries if you don't have enough budget for Photoshop! PicMonkey gives you a leg up in designing your brand. The online photo editing tool helps you spruce up your pictures, add text, borders, and re-color them. In short, the tool enables you to communicate with your audience visually.
6. Infogram – Infographic Maker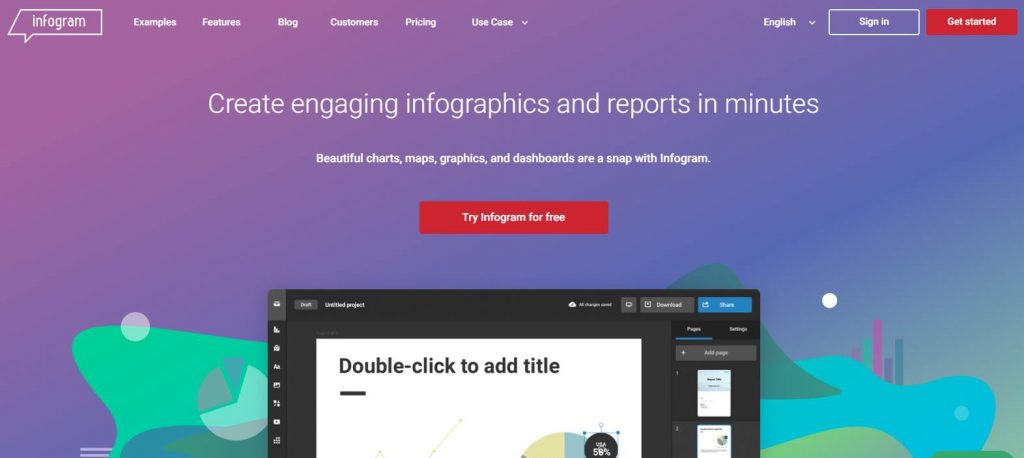 This online design tool makes creating interactive infographics a cinch. It lets you add maps, graphs, text, and even videos without professional designing skills. Anyone can create a stunning infographic by using its easy-to-use interface. Further, the tool has a huge template library of charts, tables, graphs with other elements.
7. Google Drawings – Drawing Tool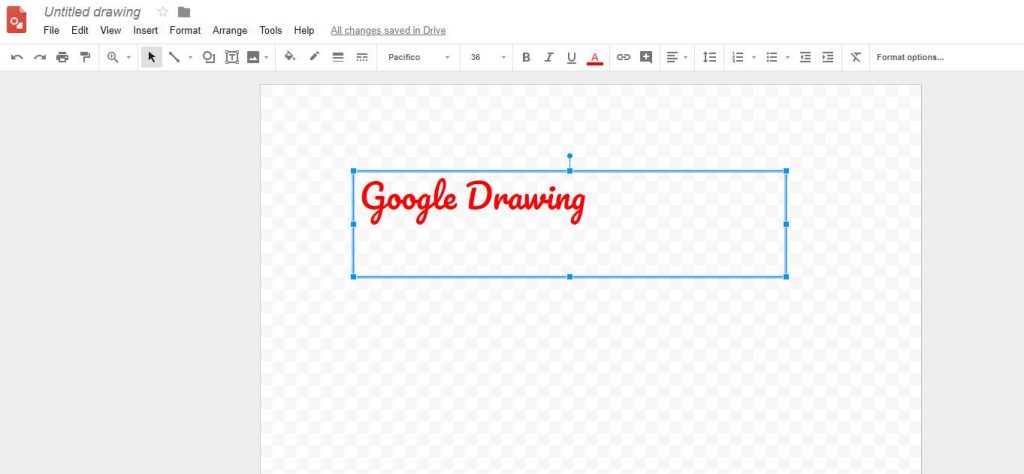 The visual content marketing is a secret weapon for every brand. It presents the content in a compelling and easy-to-digest way. Thanks to Google Drawings that enables companies to generate custom visual content. It's online diagramming software that can be accessed for free. Be it marketing collateral or an e-book you want to spruce up, the tool has various diagrams and shapes to choose from. The best part is that it helps you collaborate with your team and work together in real-time.
8. SlideBot – Presentation Tool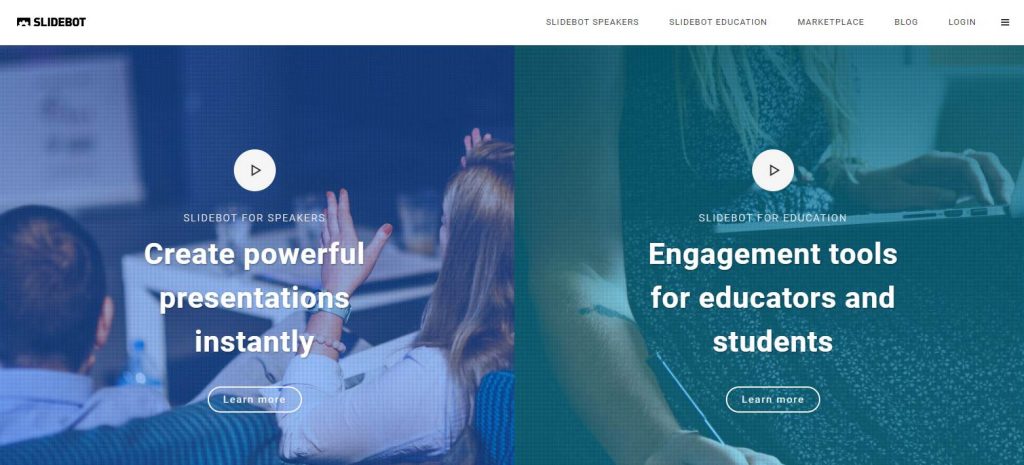 We all know that how it's important to give a successful presentation to seal the deal. But creating a powerful presentation takes time and energy. This is where SlideBot comes into the picture. This tool is the easiest and quickest way to create engaging presentations. You just need to provide the text, and SlideBot will automatically design a stunning and unique presentation. You can even export a completely editable version to your PowerPoint right off the bat!
9. ColorZilla – Color Tool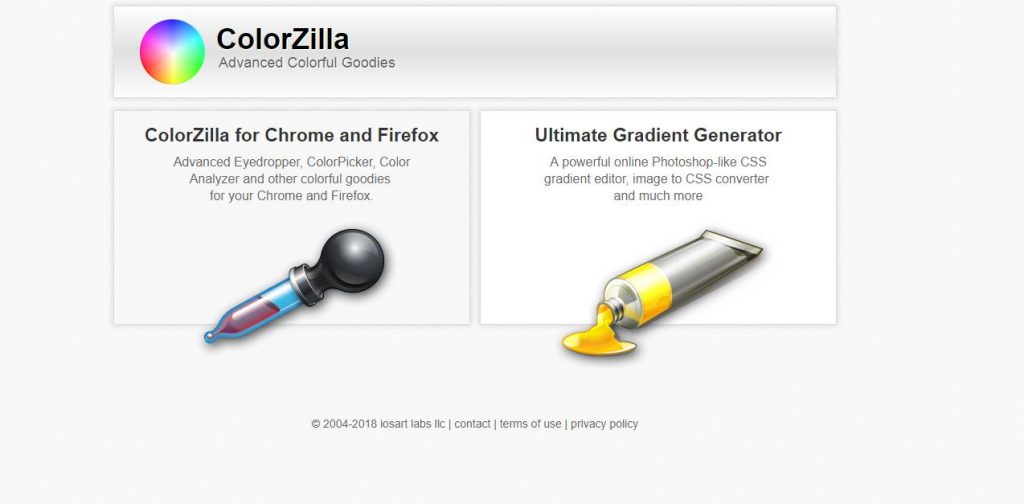 It is basically a Mozilla Extension that helps you with color related tasks. It has a suite of Color Picker, Gradient Generator, Eye Dropper, and many more color tools. It makes color reading from any point in the browser easy. This tool even lets you adjust the color quickly and paste it into any other program. Inspecting a palette of colors on a page has never been this easier. This tool is available for both Google Chrome and Firefox browsers.
10. Freepik – Royalty-free Stock Images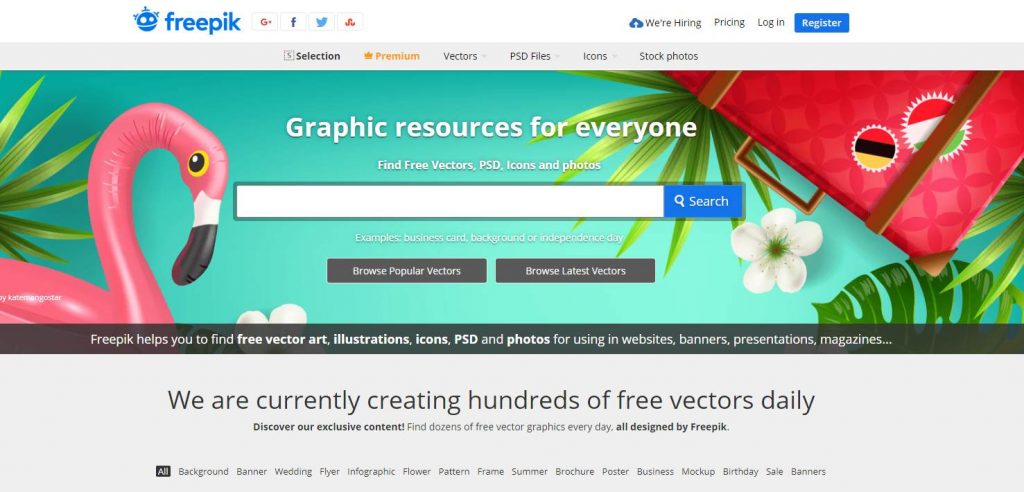 Freepik is yet another tool that you need to design your brand. You will find free graphics resources that could be used in various projects. The leading search engine of free vector design follows a freemium business model. However, it comes with a Premium plan as well that you can subscribe for a nominal fee.
11. Design Wizard – visual content creation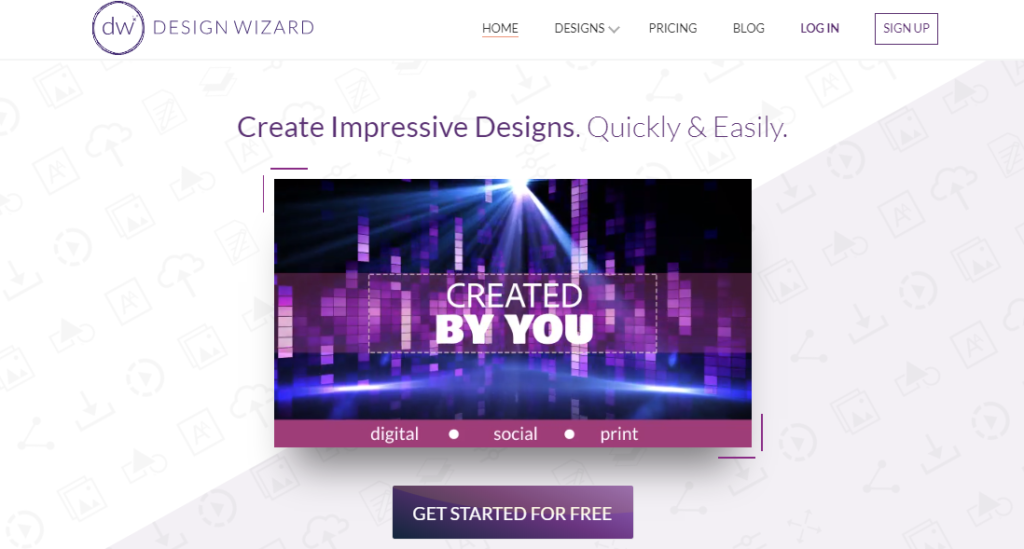 Design Wizard is your one-stop for effective visual content creation. It's perfect for social media marketers, business owners and party planners who want to create visual content quickly and easily. Standout features of the tool include a custom color palette, free font library and resize feature. Videos have been the latest addition to the product, meaning you can now create TV quality ads for your marketing.
The bottom line
Whether you're looking to design an interactive website, boost your company's online presence, or create a stunning logo that your customers will identify easily, these online design tools will help you out.
What tools do you use to design your brand? Do let us know.