Lights make a difference in your outdoor space. Discover more tips with this blog on how to make your exterior something people would want to stay in!
Gone are the days when a home's yard is nothing more than a space for gardening, pools, and occasional gatherings. Now, more and more home builders are treating the outdoor expanse as important as the interior when it comes to design and structure. According to The Washington Post, many residents now find themselves more drawn to outdoor features for several reasons.
If you love having visitors over or just simply find delight in outdoor activities, you should upgrade your yard, making it more upscale and fitted to your own idea of luxury living! To start, we have compiled exciting tips and hacks that you can follow to turn your outdoor area like the ones you see in television and magazines!
Build areas for dining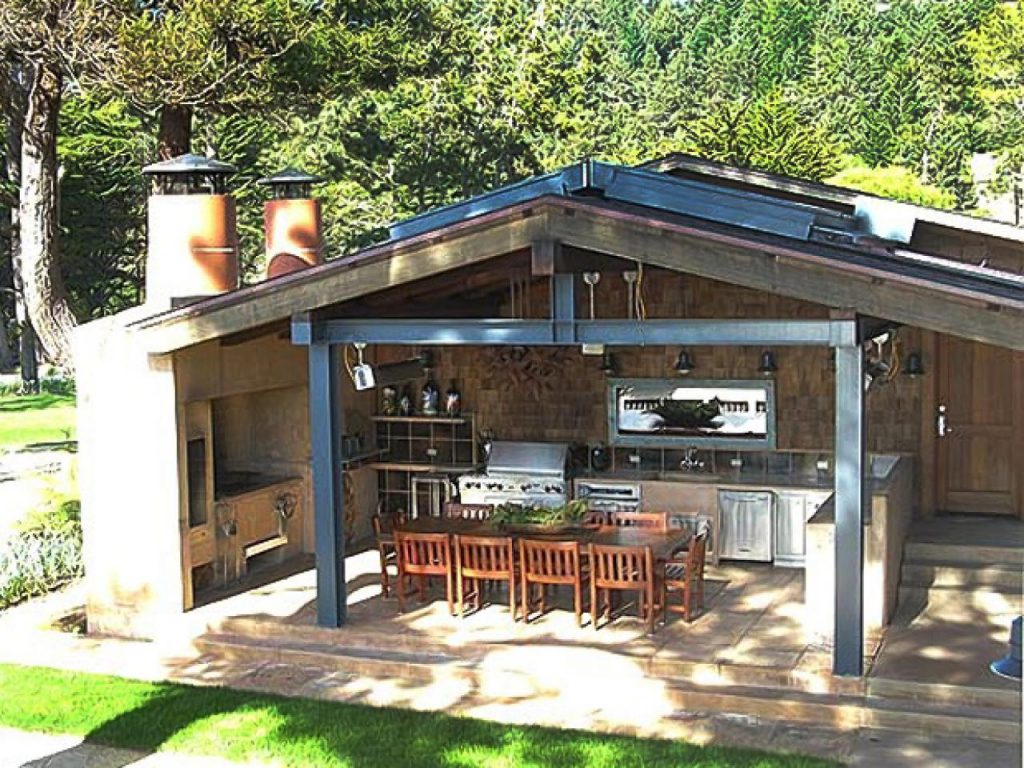 If you want to be able to eat outside the walls of your home, you should work on making your environment fitting for cooking and dining! For this matter, invest on an elaborate outdoor kitchen inclusive of barbecue grills, stoves, counter bars, fire pits for roasting, and outdoor sinks. For the overall design, you can opt for something rustic like having brick ovens and wooden furniture or something modern with concrete surfaces and stainless steel appliances.
Of course, you would not want to forget the dining area. Aside from the given chairs and tables, you should include embellishments to make dining time even sumptuous like hanging pretty lights, strategically placing appropriate shrubberies, or having pavers that are designed to enrich the outline of the outdoor space.
Treat it as an extension of the interior space
You could only make your yard genuinely luxurious if you stop seeing it as a separate section from your interior. If you view it as an extension, your design transitions will be more seamless and you will be more accepting of putting things that are usually indoors such as sofas, carpets, drapes, and even home electronics such as television and game consoles.
But even if this is the case, you should still find the distinction between them; you do not want to bore guests or even yourself by making the indoors and outdoors too similar. To offer different flavours but still maintain the motif, you can select themes that are complementary, or at least not too far from each other.
Do not forget peace and comfort
Luxury is a comfort, so do your best to ensure that there are corners where one can sit back and just take in the ambience of the vicinity. You can do this by adding beautifully designed daybeds, loungers, benches, and hammocks. And you should place them purposely; do not drop them anywhere there's vacancy. Poolside areas, covered patios, and the outdoor fireplace's surrounding area are some of the best places where you can put them in.
To intensify the atmosphere of outdoor grandeur, feel free to add water features in the forms of fountains, mini-falls, and small man-made ponds. Moreover, seeing and hearing water flow is one way to soothe the senses.
To complete the touch, you can also include a complete pool house and mellow-coloured lawn lights to make night get-togethers serene and calming.
Do not be afraid to experiment
Your outdoor space is yours so do not hesitate to affix whatever element you think is needed element to realize your own brand of outdoor luxury living. Try clashing but complementary themes by building areas with distinctive styles, planting high-end sculptures, and constructing complex edifices with trellises, pergolas, and hedges. You can also look up at some of the latest garden trends that you can utilize for a creative but opulent outside space.
A grand outdoor space does not only add property value to your luxury home, it also encourages warmer social-gatherings, reduces health risks, and makes your home living truly uninhibited and worth it! Find your luxury home now with a great outdoor potential to begin!
References:
https://www.wayfair.com/ideas-and-advice/10-ways-to-make-your-outdoor-space-look-expensive-S6678.html
https://www.poggesiusa.com/articles/25-ways-to-create-a-luxury-resort-style-backyard/
http://yardsurfer.com/create-a-luxury-outdoor-area/
https://www.mansionglobal.com/articles/how-to-create-a-luxurious-modern-outdoor-space-70145
https://www.onekingslane.com/live-love-home/guide-to-outdoor-living-spaces-layouts/
https://www.countryliving.com/gardening/garden-ideas/g1435/outdoor-kitchens/