The ocean freight industry could appear to be complicated to people unfamiliar with the trade. It involves several different entities. Each entity has its unique set of regulations and rules. Understanding and abiding by these rules is an integral part of freight shipping. Anticipating potential issues is a different ball game altogether. 
According to Forbes, the global supply chain has weaknesses. The container market is encountering massive dislocations. Moreover, there are disruptions in the shipping routes, ports, air cargo, railways, trucking lines, and even warehouses. It has led to shortages of crucial manufacturing components, delivery delays, order backlogs, and an automatic spike in consumer prices and transportation costs. With that said, let us explore some of the common issues that shippers encounter at the destination.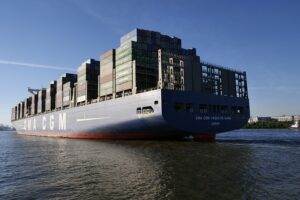 Customs Checks
It is common for shippers to encounter random custom exams. However, only 2 percent to a maximum of 10 percent of all shipments go through actual inspection. That looks like a small fraction. If you tackle exports and imports regularly, customs will ultimately, tag your consignment for inspection. Whether you need to tackle US customs or Dutch customs or customs anywhere else, it is best to understand what to expect once your consignment goes through random customs checks.
Custom Clearance Issues
The priorities of the customs department are different for different nations. Some customs departments believe in conducting random inspections, while others focus on targeting specific issues related to particular kinds of shipments or other country-specific problems. It is the responsibility of importers to provide accurate and complete information to their freight forwarders. You may fall into deep trouble with the customs if you provide incorrect or misleading information. Complete and correct information facilitates a seamless freight process or fewer unanticipated issues or disruptions.
Delay Expenses
Holds and inspections culminate in delays. It will ultimately lead to delay-associated fees and charges. These delays are caused by several reasons, including inspections and late freight release. The common delay fees or charges are detention, demurrage, and per diem. These are not the same, and you should understand the difference so that you can successfully negotiate and get the best deal. Get in touch with matson shipping for safe and seamless freight shipping.
Missing or Misplaced Documents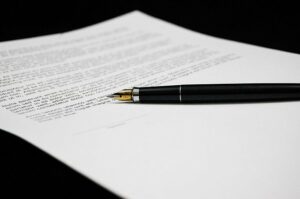 The original copy of the Bill of Lading is undoubtedly the most critical document in the shipping exercise. Misplacing such an important document is a crucial problem faced by shippers. If your Bill of Lading is lost or missing, you will encounter issues associated with shipment release. It will lead to delays. Ensure your Original copy of the Bill of Lading is sent via a reliable courier. If may choose am Express Release or Telex Release. Depending on the specific destination port, you may need specific documentation or paperwork.
Holidays
National festivities and holidays vary from nation to nation. Do adequate research in advance to expect terminal or port closures at both destination and origin. Your schedule should be flexible so that you can adjust it as per the holidays to prevent delays. If your shipment doesn't reach before the holiday, it will be with other containers and cargoes stacked up in the congested port, once the port reopens after the holiday.
Conclusion
The issues discussed above often lead to a vicious cycle. Misplaced documents and random customs checks are some of the issues at the destination, faced by shippers. When they occur, they result in cargo release delay. That leads to delay fees and unanticipated shipping expenses.