Not being able to travel during the past two years was one of the worst feelings in the world, especially for travel enthusiasts who love nothing more than being on the road. Luckily, now that the global COVID-19 pandemic is more or less under control, we can move more easily and freely than ever. But, just because you're free to go wherever you want doesn't mean that the people around you feel the same way as well, which is why it might be hard to find travel companions who are willing to go with you. And since traveling on your own could end up being boring or dangerous, finding ways to socialize is crucial. This is hard for some people, but if you know what to do, you won't have a problem becoming more sociable when you're on the road, and here are a few tips that could help you make that happen.
Meet people on the plane
When you're traveling somewhere really far, flying there is the best way to go, both financially and logistically. However, being on the plane for hours, next to someone you've never seen in your life – and someone you'll probably never see again – isn't the simplest thing you'll ever do. But, if you use this opportunity to socialize and break the ice, you might have a great time in the air and meet a few people you wouldn't meet otherwise. Think about how does traveling improve your social skills and you'll get the idea of why it's important to do that. Starting a conversation with the passengers around you shouldn't be too hard and even though this probably won't be the most intellectual or meaningful conversation in your life, it will help you pass the time and meet some new faces. The same goes if you're using buses and trains instead of planes, so don't be afraid to start being as sociable as possible the minute your trip starts.
Use mobile apps
This is another cool way to meet new people while you're traveling, and it doesn't matter if you're looking for friends, potential love partners, or just someone to talk to. These apps have been around for a while and most of them are made for a specific group of people, so you won't have a problem finding the app that could help you the most. You can even try out something unique and new, such as cool sugar dating as this is one of those things that might make your trip extra special and memorable. This will also help you make this trip different from any other trips you took in the past and that's the right thing to do if you wish to introduce a dose of excitement into your life.
Contact your Facebook friends
In this day and age, being Facebook friends with people you've never met in real life is the most normal thing in the world. You might not have any mutual friends either and you probably just ran into each other by accident. However, this doesn't mean that you can't hang out with these people, especially if you're traveling somewhere close to them. They can always show you around, tell you what you should or shouldn't be doing, and generally be there for you in case something goes wrong. This will help you socialize even more, and you'll never forget these people because they'll soon turn into your best friends – at least for now!
Be active and make the first move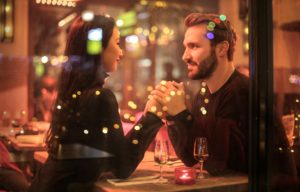 Whether we're talking about personal relationships you've had in the past or about meeting some new people while you're on the road, the rule of thumb is quite simple: you need to make the first move! This will show your friends that you're ready to socialize and hang out with them, but it will also tell all those people you've never met before that you're open towards them and happy to become their friends. Browse through a travel magazine to see some of the best destinations where you can relax and have a good time. So, from your plane to your hotel – and everything in between – you stay cool and relaxed, and you'll start making new friends very quickly. Making the first move might make you a bit uncomfortable, so just do it before it's too late!
Spending your time thinking about socializing while you're in the middle of the road won't be easy, but you can't keep traveling on your own. So, find an idea that suits you the most and start using it to meet new people today!